Ezra Miller Is Writing His Own Script For 'The Flash'
---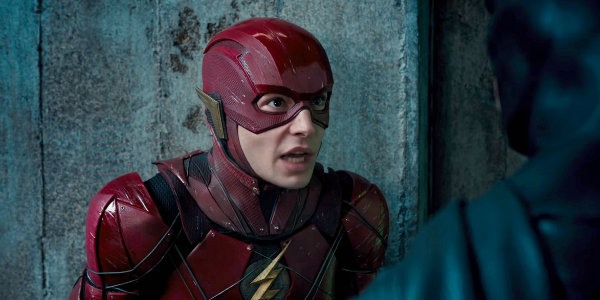 After almost two years of scrutiny and confusion in regards to the future of the DCEU, Ezra Miller, who was cast as The Flash back in 2014 and appeared in 2017's Justice League, is taking it upon himself to write the script for the once thought-to-be-dead Flash solo film.
As first reported by THR, Miller is doing whatever it takes to keep himself in the lightning bolt-clad scarlet suit. Teaming with legendary comic book author Grant Morrison, he is hard at work penning his own draft of a script starring Barry Allen.
It seems as if this story is in a perpetual state of ongoing and dramatic twists and turns. John Francis Daley and Jonathan Goldstein, who have been attached to direct the project since last year, envision a Flash movie that harks back to their own résumé in comedy. This approach to DC movies has been a proven commodity as the franchise is currently riding high with the billion-dollar-earning Aquaman being released last year and Shazam!, starring comedic actor Zachary Levi, tracking for a $40 million dollar opening weekend.
However, Miller is pushing for a darker version of everyone's favorite speedster. Which makes sense given his enlistment of Morrison. The author has been known to dabble in grittier, more brooding comic book tales. Miller is said to be highly comitted to the character and willing to take on a more creative initiative in order to get the film made. The duos Flash script is currently on track to be submitted within the next week.
It seems as if executives over at Warner Bros, the studio tasked with producing DC films, are waiting to see each group's hand and will make their own decision once both scripts have been handed in, which also adds a layer of anticipation to the equation. If the studio goes with Daley and Goldstien, Miller may never pay the Scarlet Speedster again due to his Flash contract expiring in May.
What do you think of this crazy, almost unprecedented news? Let us know in the comments below!
Stay tuned to FullCircleCinema.com as this story develops..
---
Trending Now