Ana de Armas Is First Choice To Play Marilyn Monroe In 'Blonde'
---
For several years, director Andrew Dominik has been developing a screenplay, Blonde, for Netflix. According to Collider, Dominik is looking to cast Blade Runner 2049 star Ana de Armas as his first choice for the role of Marilyn Monroe.
Netflix and de Armas are currently in talks so if all goes right, production could start early as this summer. Blonde will dive into the life of Norma Jeane Mortenson before she became Monroe. After multiple failed relationships, Monroe became a drug addict that sees her life spiral out of control.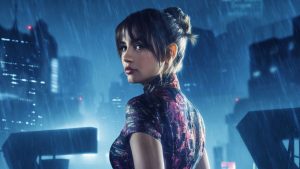 In previous interviews, Dominik expressed that Blonde will be "one of the best ten movies ever made":
"It's a film about the human condition. It tells the story of how a childhood trauma shapes an adult who's split between a public and a private self. It's basically the story of every human being, but it's using a certain sense of association that we have with something very familiar, just through media exposure. It takes all of those things and turns the meanings of them inside out, according to how she feels, which is basically how we live. It's how we all operate in the world. It just seems to me to be very resonant. I think the project has got a lot of really exciting possibilities, in terms of what can be done, cinematically."
Monroe is a legendary Hollywood icon so fans will have high expectations for this film when it comes out.
What do you think of Ana de Armas being Andrew Dominik's first choice to play Marilyn Monroe in Blonde? Let us know in the comments below!
---
Trending Now