David Tennant Will Not Appear In Season 3 Of 'Jessica Jones'
---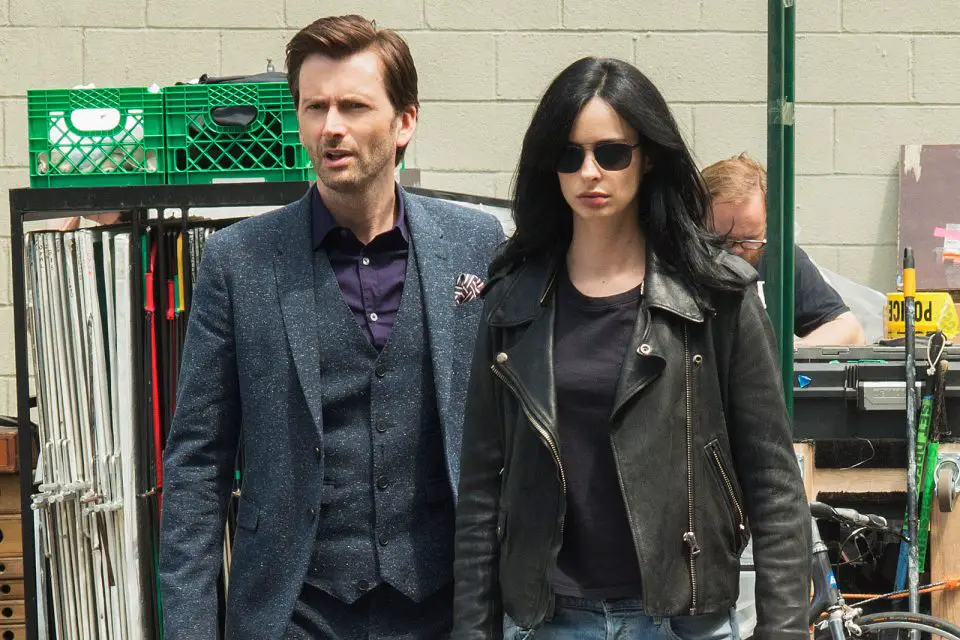 When the first season of Jessica Jones premiered on Netflix in the fall of 2015, every fan who binged the season agreed that David Tennant's Kilgrave stole every scene he appeared in. However, according to Entertainment Weekly, the former Doctor Who will not be reprising the role in the upcoming third, and final season of the series.
While promoting his newest project Good Omens on Amazon Prime, Tennant confirmed that he has buttoned his final purple suit. Although Kilgrave perished during the finale of the show's first season, he still managed to be a hallucinated thorn-in-the-side of the titular hero during the second season. The fact that his character had been a staple of the show since its inception raised the hopes of fans who were looking forward to seeing the villain known as The Purple Man in the comics make his final stand.
Tennant also reflected on his time with the series as well as commented on its cancellation, the fifth casualty of the breakup between Marvel and Netflix.
"I don't really regard it as a cancellation so much as something having the life that it should have," the actor said. "Three seasons of that story is great. Rather than thinking of it as something that was canceled, I think of it as something that had three seasons that will live in the memory."
What do you think of Kilgrave sitting this season out? Feel free to let us know in the comments.
---
Trending Now