An Ode to John David Washington's Protagonist in 'Tenet'
Posted On February 19, 2021
---
John David Washington is having a moment. From BlacKkKlansman to Tenet and now Malcolm & Marie, the 36-year-old actor has emerged as one of Hollywood's most exciting and in-demand new stars. And while everyone seems to be fixated at the moment on his titular role as Malcolm in Sam Levinson's quarantine-produced drama, the one performance I've been dying to talk about for months would be his anonymous Protagonist in Christopher Nolan's Tenet.
I'm not just being figurative, by the way. That's literally his character's name. If you haven't seen Tenet, don't worry. This isn't necessarily a spoiler. You can't really spoil Tenet – at least not in the same way that other Nolan films could be spoiled (Like overhearing someone say, "He's still dreaming!," as they're walking out of the same theater you're walking into to see Inception.) Tenet doesn't exactly have a prestige moment like that. Instead, we encounter an ever-escalating series of propulsive, globe-trotting, high-stakes set pieces with really good looking people doing and saying really cool shit, all calibrated to a hall of fame, western-trap score by Ludwig Göransson. Simply put, Tenet is a vibe, and John David Washington is the conduit.
That sounds great, but what does it mean? Who really is the Protagonist?
Well, he's a complete cipher. We don't know his name, where he's from, who he loves (or loved), or what he does when the job is over. But that's what makes the Protagonist such a unique departure from his predecessors. He isn't being haunted by the subconscious manifestation of his dead wife or obsessed with avenging his parents' murder. You won't find him waxing philosophically on love's power to transcend time and space, either (even if Tenet is obsessed with the former).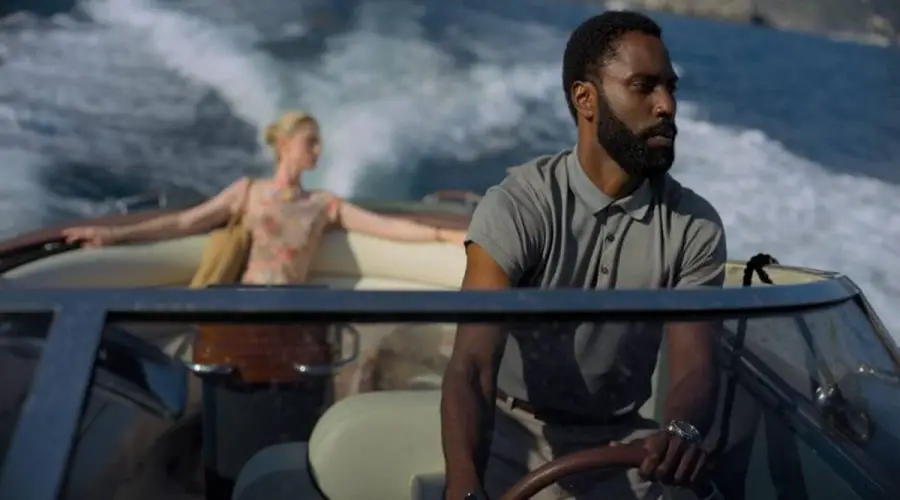 But he does have a personality. He gets to say things like "I ordered my hot sauce an hour ago" before beating the everliving hell out of Kenneth Branagh's henchmen in a restaurant kitchen. Give that line to Leonardo DiCaprio, Christian Bale, or even Tom Hardy, and they're probably laughed out of the theater, not because they aren't world class actors capable of handling far more complex roles but because Nolan never let them have fun. They're so damaged that the trauma of their past becomes the only thing manifesting their future.
Meanwhile, John David Washington is out here cracking jokes about sleeping with the bad guy's wife and popping finger guns on a speedboat. James Bond is the obvious comparison, although there's plenty of Bruce Wayne and Dom Cobb's charm here, too – just none of their pain. The Protagonist, then, isn't so much a reinvention of the Nolanic hero archetype as he is the purest distillation of it. Without a tragic backstory animating his purpose, he exists freely in the present as a force of momentum. His clarity of vision becomes increasingly important as Tenet doubles and triples down on its big storytelling device – time "inversion."
This is Nolan's high concept idea that an object or person's entropy can be "inverted," thus reversing the flow of time. But don't call it time travel. You can't return to any point in history – only somewhere you've already been. If Inception's dream logic relied on physical objects, or totems, to ground its characters in reality, then the Protagonist is the audience's totem, keeping us tethered to the here and now.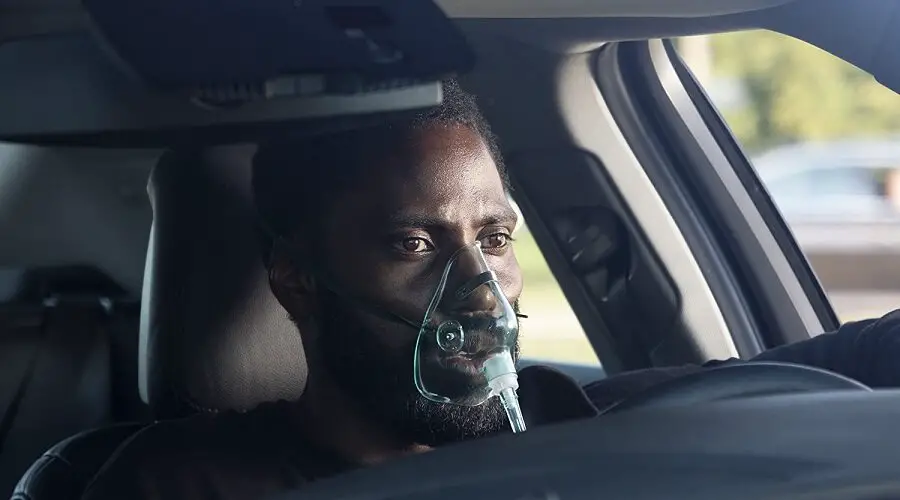 Multiple versions of the Protagonist may exist or appear simultaneously, but we're always only ever following the same one experiencing the film's events sequentially. What that means for us, even when the stakes become unfathomably high, we never lose sight of the basic narrative thread: secret agent uncovers conspiracy to destroy the world, teams up with unlikely allies, saves the girl, beats the bad guy, roll credits. It's your standard spy fare with a sci-fi twist.
And while we rarely stray from his point-of-view, Washington's at his best when occupying the same chaotic space as his partner, Neil, played to manic perfection by Robert Pattinson. Whether they're reverse bungie jumping in Mumbai or crashing a 747 at the Oslo Airport, it's hard to imagine a better match for Nolan's sensibilities than these two. Together, Washington and Pattinson bring a much-needed levity to a production that could have easily collapsed under the weight of its own complexity.
It's not all fun and games, though. There's depth here, too. After all, these are the guys "saving the world from what might have been." That isn't a meaningless responsibility. But there's no reason why they can't enjoy themselves while averting catastrophe in the name of a healthy bromance. Washington may wear the mantle of "Protagonist," but Neil is just as important to his story.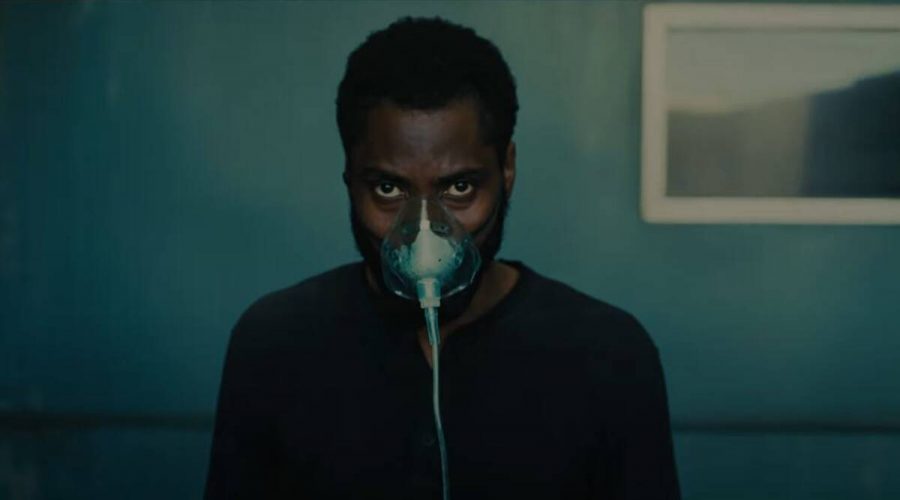 So is Elizabeth Debicki's Kat. Not quite a love interest but also not a casual acquaintance, the Protagonist becomes drawn into Kat's orbit when he first begins to unravel the conspiracy behind Tenet. Naturally this puts him at odds with her villainous husband: Branagh's Andrei Sator. Sator also happens to be orchestrating a temporal World War III between the future and the past. The Protagonist quickly assumes responsibility for Kat's safety, though not before placing her directly in Andrei's line of fire. Nolan wades into damsel in distress waters here, but Kat is not without her own agency. (Let's just say Andrei won't be using sunscreen any time soon.)
Interestingly enough, Kat's story actually resembles more closely what we might traditionally expect from the typical Nolan lead. Although there's plenty of room for Nolan's representation of female characters to improve, Kat's a step in the right direction. She's a step toward a more three-dimensional ensemble that can exist independently of the central protagonist's wants and needs. This is another positive by-product of our Protagonist's anonymity: by stripping him of the usual baggage that Nolan likes to hang on his leads, the story opens up to explore other perspectives and relationships that would otherwise go underdeveloped.
So how does Nolan capture the lightning that is John David Washington in a bottle twice? Aside from casting him again in his next project whenever that may be, I don't think he can. Even then, barring a Tenet sequel, the power of the Protagonist lies not only in Washington's electrifying performance. It's also in the myriad meta ways that Nolan himself is experimenting with and pushing the limits of his own particular style. If the next protagonist is just a riff on this one then Tenet wouldn't carry as much weight. Neither would Washington's contributions. Whoever answers the call has their work cut out for them. Until then, when Washington says "Im the Protagonist," you believe every word. – Mark Scovzen
---
Trending Now