'The Sandman' Casting Call Reveals Thor, Loki & More Will Appear In Season 2
---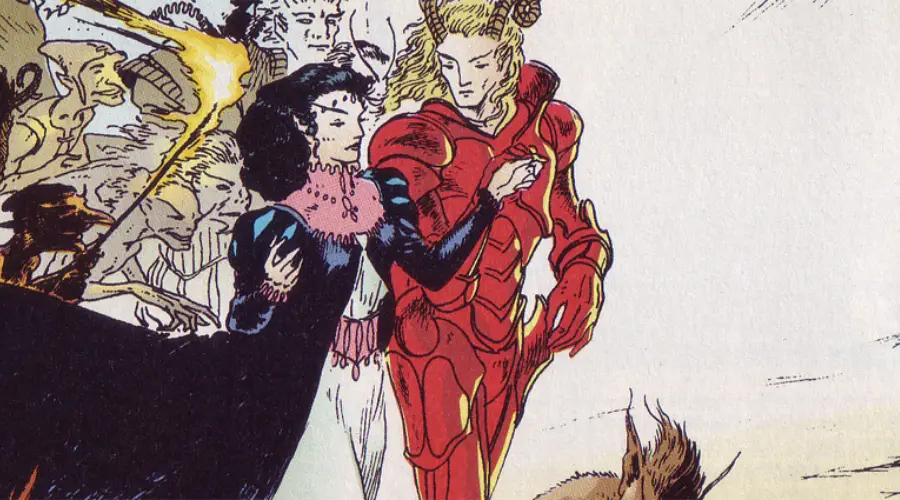 The second season of Netflix's live-action The Sandman series is gearing up to adapt some fan-favorite story arcs based on recent casting calls. What's on Netflix has recently shared that production is looking to cast Thor, Odin, Loki, King Auberon, and Queen Titania.
As those familiar with the comics know, the former three Norse gods played significant roles in the Season of Mists story arc, and based on their addition to the cast, it seems the upcoming season will tackle it. One of the most popular storylines from the comic, Dream, is forced to take on the role of ruler of Hell after Lucifer retires from their post.
READ: 'The Sandman' Set Photos Reveal First Look At Dream & Orpheus
A character description for Thor was also released by What's on Netflix:
"The Norse Storm God. His hair and beard are unkempt, his body is a mountain, and his voice is thunder. He carries his hammer, Mjollnir, with which he'll happily threaten anyone in his path. Thor is brusque, rude, quick to anger, and is always game for a fuck or a fight."
As for the last two characters, King Auberon and Queen Titania first appeared in The Sandman #19. The two rulers of Faerie were special guests of Morpheus at the debut of a play by William Shakespeare.
Are you excited to see these characters appear in The Sandman on Netflix? What else do you hope to see in the new season? Let us know in the comments below!
The series features Tom Sturridge as Dream the Lord of the Dreaming, Charles Dance as Roderick Burgess, Gwendoline Christie as Lucifer, Vivienne Acheampong as Lucienne the librarian of the Dreaming, Boyd Holbrook as the Corinthian, Asim Chaudhry as Abel, Sanjeev Bhaskar as Cain, Kirby Howell-Baptiste as Death, Mason Alexander Park as Desire, Donna Preston as Despair, Razane Jammal as Lyta Hall, Joely Richardson as Ethel Cripps, Niamh Walsh as young Ethel Cripps, David Thewlis as John Dee, Kyo Ra as Rose Walker, Patton Oswalt as the voice of Matthew, the Raven, Stephen Fry as Gilbert, Jenna Coleman as Johanna Constantine, and Sandra James Young as Unity Kincaid.
—–
Did you enjoy this article? If so, consider visiting our YouTube channel, where we discuss the latest and greatest in pop culture news.
---
Trending Now