'No Hard Feelings' Review: "A Fun Sex Comedy Throwback"
---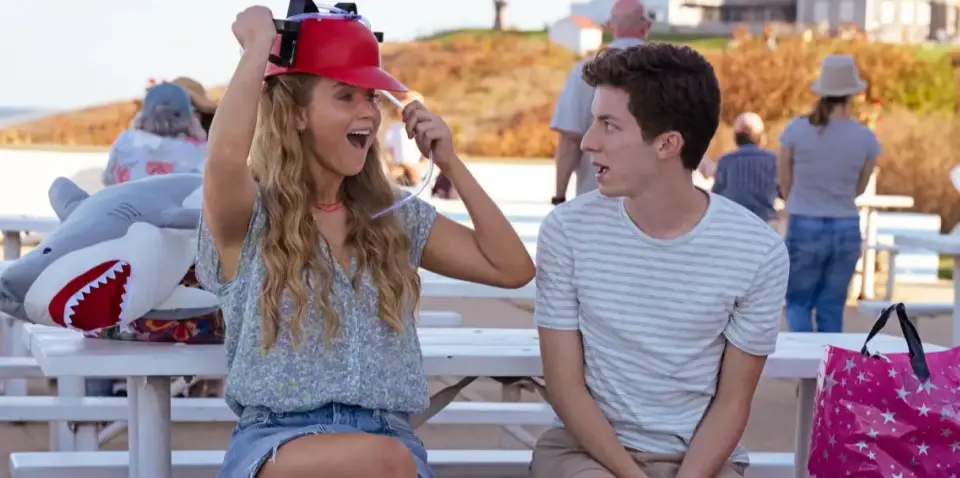 Jennifer Lawrence has been stuck in the action and drama film industry for what feels like forever. Her personality in interviews has always screamed comedy though. So her first venture into that arena, No Hard Feelings is one that was long overdue, and ultimately well worth it.
No Hard Feelings is about Maddie (Lawrence) trying to save her home in Montauk, New York. She loves the beach, and she's holding on to as much of her childhood as she can while ubering the filthy rich around and bartending to make ends meet. Ends she's not hitting as her car gets repossessed, and she finds a deal on Craigslist to "date" a 19-year-old named Percy (Andrew Barth Feldman) and break him out of his shell.

First of all, No Hard Feelings has a fairly standard plot, especially for a sex comedy. Some over-dramatics, but overall hits the standard play-by-play for the genre. So needless to say the script by director Gene Stupnitsky and John Phillips doesn't earn the film extra points. Instead, the extra points all come down to Lawrence and Feldman. While the goal is not romantic chemistry, the two work perfectly as a good platonic duo. I'd love to see them tackle Percy's first college spring break together, that would be utterly hysterical. There is one scene in particular that caught me off guard as completely over-the-top and unlikeable, but it was not enough to detract from the film.
One surprising element is the realistic costuming and makeup. Plenty of comedies depict people in a more down-to-earth fashion, but they tend to go for "movie realistic" rather than "everyday realistic". But here, Lawrence looks washed out at times and almost fades into the background underneath all the lights. If that's what the goal was, then more power to the production team, but it was definitely something I was not expecting.

I will say, the premise of the film definitely didn't draw as much ick as I felt seeing it fully imagined. While Percy is a fully consenting adult and age gap relationships do exist, I didn't expect it to end up where they didn't age Maddie down. I think that's commented on throughout the movie as being strange, which I appreciated. But it's still important to make a distinction in everyone's sexual journey can happen at their own pace. No Hard Feelings I think realizes this theme a little too late in addressing it, but it ultimately succeeds.
Overall, No Hard Feelings is a good comedy film. I could have done without some of the really over-the-top scenes, but Lawrence makes those really worth it. I laughed at good intervals, I cringed at some parts. It's got everything an R-rated comedy needs. Yes, it definitely could have used another script pass over to make it go above and beyond a "good" film. But I would definitely say I'd watch this one again! – Katie Rentschler
Rating: 7/10
No Hard Feelings is in theaters now.
—–
Did you like this article? If so, consider visiting our YouTube channel, where we discuss the latest and greatest in pop culture news.
---
Trending Now