'The Last of Us' Episode 9 Review
---
The moment is finally here. We have arrived at the conclusion of season one of HBO's The Last of Us. Just as the previous eight episodes have been filled with both heartwarming and heartbreaking moments, episode nine embraces that and doesn't let its viewers end on a happy note.
While The Last of Us is the story of Joel and Ellie, it's Ellie whose story is the driving force behind it all. That makes it fitting for this episode to start with her. We get to see Ashley Johnson, Ellie's voice actor in the games, portraying her mother, Anna. Ellie's birth and subsequent immunity from the event are not present in the game. To have the experience here was a wonderful addition. Johnson's performance in the scene was heartbreaking. Hearing her talk to Ellie was a weird experience. All I could hear was Ellie from the game. So, hearing that, knowing it was directed at the show's Ellie, felt off.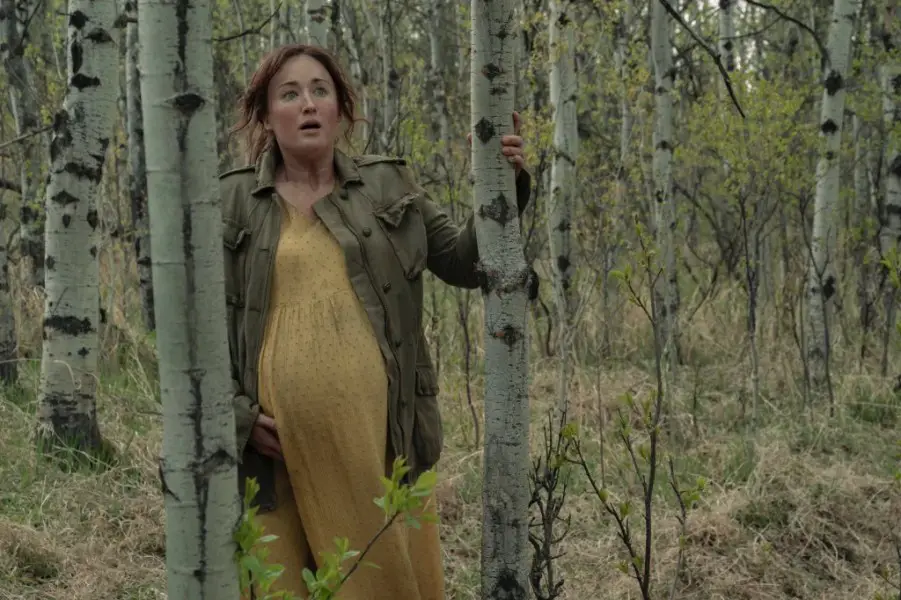 READ: 'The Last of Us' Renewed For Season 2 By HBO
As we jump into the present day, Ellie has this sense of sadness. Is it because of these last few months with Joel and the toll it's taken on her, or is it because their journey had finally reached its end? It's certainly a mix of both. The amount of trauma Ellie has endured on this journey is staggering. Yet, along the way, she's built this incredible relationship with Joel that she's not ready to give up.
On the other side, Joel at first hasn't embraced this sadness. He can tell Ellie is upset, but he's trying to will Ellie into happiness. He clearly can't accomplish this, but for a brief moment, something else does. The giraffe scene is incredibly touching. Ellie's pure joy immediately reaffirms for Joel that he can't let Ellie go. He can't risk losing her. Their following interaction is Joel essentially pleading with her that they can just leave. Ellie doesn't have to do this in his eyes. They could just be a family in Jackson.
Trigger Warning: Self Harm
One departure from the game I found interesting was Joel's attempted suicide. I think it doesn't quite serve the purpose of the episode that they thought it was. It's so long ago in the story and doesn't quite fit with Joel's idea of finding something to fight for. It just feels a bit out of place.
The most difficult sequence to nail in this episode is Joel in the hospital. Joel faces the reality that he's once again losing his daughter. This time, however, there's something he can do about it. His subsequent rampage through the hospital is not something he thinks about twice. He's ready to do whatever it takes to keep his daughter. The Last of Us features so much carnage. In a moment that could have been it's most violent, it takes a step back. I'm not saying the scene wasn't violent by any means. Joel murders so many people, and there is quite a bit of blood. The almost muted sound and score remove us just a step from what could have been incredibly more violent.
This episode also nails quite possibly one of the most important moments in the first game. Joel and Ellie's final conversation solidifies their relationship moving forward. Ellie knows Joel has lied to her but just needs to be able to trust him again. Joel's failure in this moment to earn back her trust puts a great strain on their relationship.
Overall, this season has been excellent. The adaption of the game translated so well into television. Pedro Pascal and Bella Ramsey's portrayals as Joel and Ellie were perfectly cast. I'm upset about one thing, I have to wait for season two. All those involved with season one should be incredibly proud of the work they've achieved. A common complaint I've had throughout the series is the score. In the game, it's magnificent. Here, it feels like they haven't really let it shine. The season finale amends that, and I hope that's a lesson they take into season two. –Collin Stetzner
Rating:  9/10
All Episodes of The Last of Us Are Now Streaming on HBO Max
---
Trending Now