'Causeway' Review: "Surrendering to Stillness"
Posted On November 2, 2022
---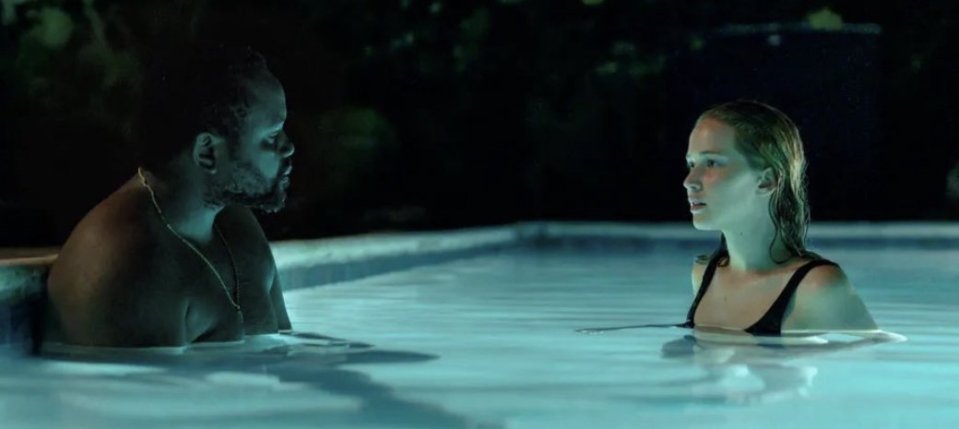 There's an old adage by Thomas Wolfe that goes "you can never go home again." However, what if, despite exhausting all efforts, home is your only option? In Lila Neugebauer's latest endeavor, Causeway, it explores that question in a way that feels genuine and poignant.
Causeway follows Lynsey (Jennifer Lawrence), an American soldier recovering from traumatic brain injuries suffered in a car explosion in Afghanistan. As one may expect, the journey is not for the faint at heart. Right away, Lawrence displays that camera prowess and ability to command the environment as a resilient soldier desperate to regain control of not only her body but her mind. In fact, within the entire opening sequence, Lawrence's character does not utter a word.
Weaponizing her facial expressions and body language, the actress sets the stage for a film in which her character will go through hell simply to get back what she had before. And that is a recurring theme throughout the film. Even when Lynsey begins to resemble some semblance of her former self, her stillness and her quiet nature remain.
However, recovery and normalcy are no small feat. What Causeway does well is explore the lasting effects of trauma. Not only Lynsey's trauma from the war in Afghanistan but also the war fought on the homefront. When Lynsey reluctantly makes a trip home to see her mother (Linda Emond) in New Orleans, she meets a well-intentioned mechanic by the name of James (Brian Tyree Henry), who bears as many scars as she does. James lost his leg in the car accident that killed his sister and nephew. This accident is a burden that James carries around with him every moment of every day and allows him to empathize with Lynsey in a way she did not expect.
The friendship between Lynsey and James hits the highest highs and the lowest lows throughout the film's 92-minute runtime. However, despite the roadblocks, the relationship develops into something both have needed for some time. Love comes in various shapes and forms and while there are certainly moments where a romance is teased, Lynsey coming out as gay to James nixes that thought. Although, by the end of the film, it's clear what these two broken people need is not romance or a spouse. Instead, they both simply need somebody in their corner unconditionally. They need support and kinship as they attempt to face the brutality of the world around them.
Causeway is a slow burn of a film. The pace is not sacrificed for sake of the narrative. Quite the opposite is true. The slow pace of the feature is sort of a character within it. This is a story of surrendering to the stillness in order to recoup what was lost. The script is simple and the setting is a typical New Orleans neighborhood, leaving Lawrence and Henry to their own devices to create a dramatic spectacle that will undoubtedly keep audiences on the edge of their seats. Causeway is a delicate and nuanced story of loneliness laced with a determination to overcome the anguish of trauma. – Christian Hubbard
Rating: 8/10
Causeway will premiere on Apple TV+ on November 4th.
—–
Did you enjoy this article? If so, consider visiting our YouTube channel, where we discuss the latest and greatest in pop culture news.
---
Trending Now