'Andor' Season 1, Episode 5 Recap/Review
Posted On October 5, 2022
---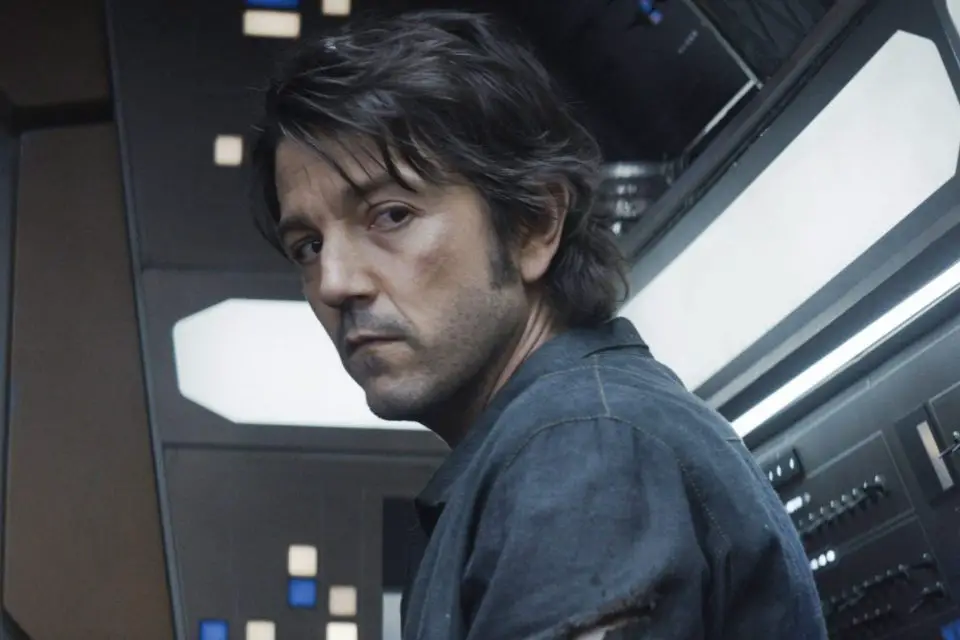 The following review contains spoilers for Episode 5 of Andor. For a review of last week's episode, click here.
Throughout four episodes, Andor has managed to differentiate itself from Disney's other recent Star Wars outings in the best way possible. Feeling like a genuinely excellent spy show that happens to take place in a galaxy far, far away, Andor last left us with a grim look at the current state of the rebellion. Luthen Rael is desperately trying to gather resources, and Cassian has found himself in the middle of a crucial operation that involves stealing imperial payrolls. With the imperial authorities closing in on Andor, tensions are high.
Syril Karn is left to deal with the fallout of his over-achieving. Laid off by the Empire from his contract job, the awkward encounter with his mother only continues to solidify the humanizing approach Andor takes with its characters. The tension teased in episode 4 regarding Cassian's joining the small group of rebels carries over into episode 5. There's profound distrust, which is unsurprising given the mission's nature and Cassian's sudden involvement in it. The series' writing allows the characters not only to have entertaining interactions but also allows introspection on Andor's part about what he truly believes in.

Mon Mothma's personal life is also further explored in this week's episode, showing a fractured family life. The character dynamics in Andor are second to none compared to other Star Wars series released on Disney+. The everyday struggles continue to prominence in Andor, making all the characters feel more authentic. This authenticity isn't just for the rebels, either. Rather, the imperials are given just as much depth, making the stakes feel real.
Andor episode 5 continues to demonstrate the dichotomy of the two different sides of a rebellion. From a bureaucratic and ground-level standpoint, they are all just wildly differing cogs serving the same machine for revolution. This week's episode focuses more on Cassian and the group he is a part of preparing for their operation. Seeing the crew practice imperial walks, languages, and base layouts shows a thorough level of detail. Moreover, Tie-Fighters have never been more terrifying in Star Wars. Usually used as cannon fodder for happy-go-lucky rebels, Andor showcases a single Tie-Fighter as something that could completely throw off the entire mission.
The crew Cassian is with is also given more development, and their different perspectives on the rebellion and the empire are fascinating. Imperial bureaucrats are given some attention in this episode on top of everything else, making Andor and its pacing struggle under the weight of so many detailed aspects of the Star Wars Universe.

Pacing issues seem to be the biggest problem with Andor and the ambitious story it seeks to tell. As compelling as almost all the character work is, some scenes, such as Cassian being held at knifepoint and forced to reveal his beliefs, are contrived. The dialogue is well written but feels out of place and feels like it's used to run the episode longer. Andor truly could be an incredible Star Wars show. If only it felt less like a movie cut into pieces called episodes.
A highlight of the episode is Ebon Moss-Bachrach's character, Arvel Skeen. Most of the episode has Skeen butting heads with Cassian, eventually culminating in them revealing their truths to each other. Moss-Bachrach is a phenomenal actor, and his presence in a Star Wars series gives it a more grounded feel with his performance. Luthen gets on a key scene at the end that exemplifies everything great about his character.
All the moving pieces in the fifth episode of Andor feel like they're being set up for something big. Whether that's an explosive second half of a season or something else, it's sure to be great. Episode 5 ends on the promise of a heist-filled and action-packed episode 6. However, Andor has also shown us it doesn't need action to be great. All it needs is excellent character work (and maybe some better pacing). – Ernesto Valenzuela
Rating: 8.5/10
Andor Airs New Episodes Every Wednesday on Disney+
—–
Did you enjoy this article? If so, consider visiting our YouTube channel, where we discuss the latest and greatest in pop culture news.
---
Trending Now