'Spy x Family' Returns With A New Mission in "Project: Apple"
Posted On October 1, 2022
---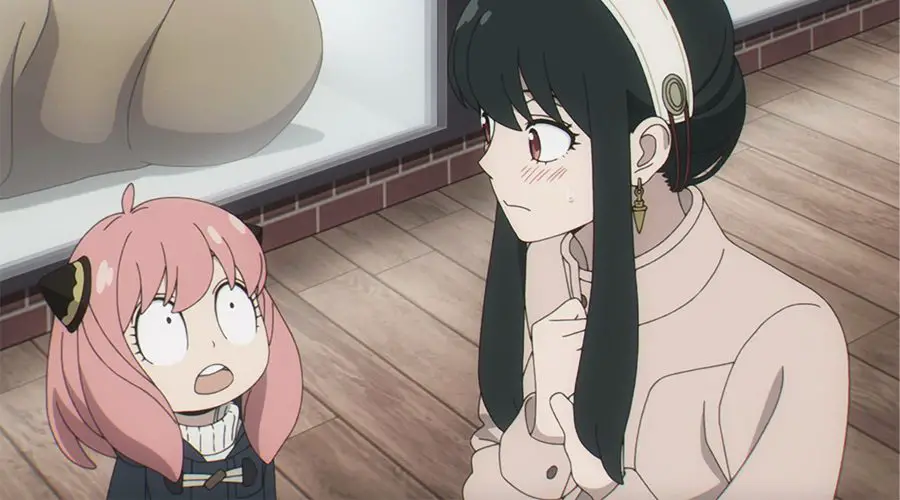 Spy x Family has made its highly anticipated return with the second cour premiere, and it feels like it never left. The start of a new block of episodes, Project: Apple brings us back to where we left off with the Forger family, with Anya getting a reward for her unconventional efforts in earning a Stella star. However, Loid's carefully calculated family outing soon turns into something else entirely. A spy's work and a family man's duties collide, with Loid leaving Anya and Yor to help thwart a terrorist attack.
Like any Spy x Family episode, Project: Apple maintains the same comedic tone and excellent balance between its characters. The series has always thrived off of the family dynamics, and that's especially the case with this episode. No matter the pairing viewers get, Spy x Family will always be a hilarious and action-packed time. In the case of this week's premiere, it's Anya and Yor who spend time together looking for a dog for Anya. While Loid investigates a potential attack against a politician visiting to discuss peace talks, the episode allows viewers to indulge in everything the anime is about.
Between Anya's antics in covering for Loid and Yor being terrible at keeping track of Anya, the familial dynamics that make the show work so well are still here. It's been a while since I've seen an anime juggle so much comedy with all the intense political stakes involved in the story. Moreover, the way Loid's new mission to stop this terrorist threat interweaves with Anya's desire to get a dog makes every story beat in this week's episode satisfying.

In this week's episode, Loid's screentime is filled with mission-impossible hijinks, disguises, interrogations, and many dogs. This arc's sinister plot and villains represent a stereotypical threat from some espionage stories. The young university students with dangerously strong convictions believe change only comes through violence. While the group of terrorists would make excellent Yeagerists, there's no place for such extremism in Spy x Family, leading to their conflict with Loid and, unknowingly, his adopted daughter.
Anya spots a strange dog whose mind she reads and sees an image of her family. This is not only odd because the dog had never met the Forgers before but also because the dog seems strangely intelligent. Anya slips out of Yor's sight to investigate, only to end up in the hands of the terrorists, who are using the dog for their nefarious purposes.
The introduction of this soon-to-be family dog couldn't be better, and he already makes an excellent addition to the Forger family. While he and Anya try to escape the terrorists, Yor struggles with losing Anya in the funniest way possible.

Overall, this week's Spy x Family feels like a reminder of how great the show was when it first premiered earlier this year. The tonal shifts, lovable characters, and, of course, incredible animation, all put this show as one of the best this anime season has to offer. Most impressively, the animation changes when shifting to another character's perspective. Whether it is Yor freakishly clinging to the ceiling of the adoption center, or Anya triumphantly riding mister dog through the streets, WIT Studio's work here continues to impress.
As shown in the first 12 episodes of the series, Spy x Family isn't afraid to extend or put their own spin on sequences from the Manga. However, if the series decides to adapt the hilarious or action-packed scenes to come in this arc, it's going to be both funny and chill-inducing — especially if the last moment of this episode is anything to go by. To no one's shock, Yor Forger continues to be the best mom. – Ernesto Valenzuela
Spy x Family Episodes Simulcast on Crunchyroll and Hulu Saturdays at 8:30 PT
—–
Did you enjoy this article? If so, consider visiting our YouTube channel, where we discuss the latest and greatest in pop culture news.
---
Trending Now