'Avatar' (Re-Release) Review: "Audiences Are Finally Ready For James Cameron's Superb Achievement"
Posted On September 27, 2022
---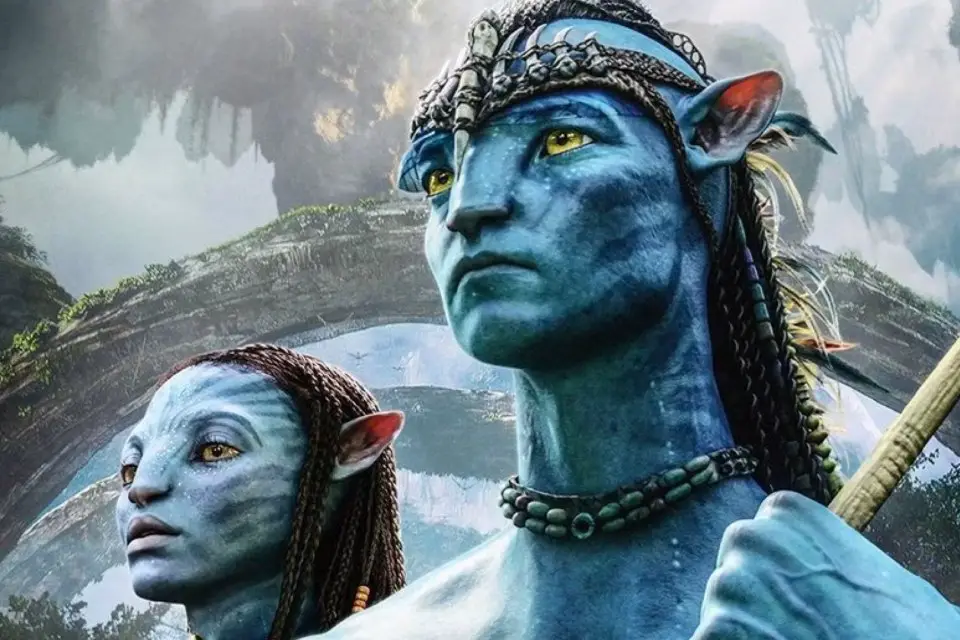 A common talking parroted around film circles is that "Avatar is unmemorable." That James Cameron's 2009 film, which grossed close to $3 billion to become the highest-grossing movie of all time and is on the cusp of spawning a whopping four sequels, left nay an imprint on pop culture. I'd like to propose a theory: in the ensuing decade-plus, moviegoing culture's monolithic focus on IP and interconnected multi-media expanded universes have left an original blockbuster to be deemed unimportant. Our viewing habits leave so much in the dust. Who can blame those for writing off this one? Now, months before the sequel, Avatar: The Way of Water, hits theaters, the original returns to theaters, and one thing is very clear: Avatar should've never been left in the past.
Rattling off the plot synopsis wouldn't do any good. We've heard it all before: it's Dances with Wolves in space. Ex-marine Jake Sully (Sam Worthington) is sent to the world of Pandora to occupy an "avatar," a remote body that matches those of the indigenous peoples to hopefully win the tribes over so their expensive resource "unobtanium" can be harvested. At surface value, the plot is a delivery system for the world of Pandora and its people. This is not an issue, mainly due to just how staggering Pandora is throughout.
All other examples of "world-building" in modern cinema are shamed by the work put into building Pandora. No, it's not just that they made up a whole language for the native Na'vi. Nor is it due to everything having its own esoteric-sounding name. Striking visuals? Only a piece of the puzzle. Pandora is an achievement because it fires on all cylinders. James Cameron and co. don't let us peek into Pandora, they act as a conduit to that world itself, drawing the audience in with the severity of a vacuum.
Newly remastered in 4K, released exclusively in 3D, with select scenes in a higher frame rate, there is no theatrical experience like Avatar. The audience: Dorothy. The film: Oz. Scenes such as Jake and Neytiri (Zoe Saldana) soaring above the skies amidst the floating rocks that dot Pandora's landscape or Jake stealthily maneuvering his way through the bioluminescent forest induce cinematic rapture. Of particular note is the seamless integration of High Frame Rate during the bombastic action scenes, which adds much-needed clarity to movement. For nearly a decade, this format has been the subject of debate. Throughout the hybrid 24/48 FPS, it may finally be accepted as a valid way to shoot a picture. Or, in this case, remaster. However, a magnificent story is beneath the shock-and-awe of the technical majesty of the picture. No, reader, your eyes aren't deceiving you; Avatar is an incredibly written film.

Outside of his technical prowess, James Cameron understands how stories move. Forget the familiar bones it's built on, there's some serious meat here. From wonderfully memorable supporting characters- who could forget Sigourney Weaver's Grace Augustine or Stephen Lang's wonderfully over-the-top villain?- to an all-timer Cameron heroine in Neytiri, whose performance is nothing short of a revelation, this is an adventure in every sense. Through Worthington's limited, though serviceable performance as Jake Sully, we learn to fall in love with Na'vi just as he does. We feel the heartache he endures at the encroaching military presence threatening to destroy this slice of paradise. The urge to fight against the oppressor. We… even may feel the need to do so after leaving the theater.
An aspect of Avatar that shines through possibly the most is its devotion to the message. Some may cynically call it preachy. Well, it sure ain't subtle. However, it's staunchly anti-colonial, dotingly pro-nature, and, above all else, about the importance of community and connection. Maybe that needs to be preached. Avatar's voice is as loud as its visual splendor and storytelling prowess. The comparison to the sorry state of the modern franchise blockbuster could make it stand out so much. Though, I doubt it. Avatar shines proudly, a bastion of artistic and ethical integrity that will still be here far after we're gone. And if you doubt that, and haven't seen the film in years, now's your chance to be proven wrong. –James Preston Poole
Rating: 10/10
Avatar is Currently in Theaters for a Limited Engagement
—–
Did you enjoy this article? If so, consider visiting our YouTube channel, where we discuss the latest and greatest in pop culture news.
---
Trending Now