'House of the Dragon' Season 1 Episode 1 Spoiler Recap/Review
Posted On August 21, 2022
---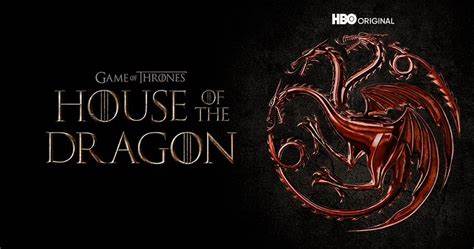 This is a spoiler review for House of the Dragon season 1 episode 1. 
Game of Thrones has returned to our screens, only 172 years before Daenerys Targaryen was born. House of the Dragon's premiere episode has taken the best of the HBO series, and brought it to our screens after a dreadful final season. And it turns its in-universe culture on its head by declaring a woman to be the heir to the iron throne. Now, we know roughly 200 years later, there are still issues with seeing a powerful woman take the throne, so this show has to explain its way around that. I have not read the books yet, but this episode, and particularly the characterizations of Daemon (Matt Smith) and Rhaenyra (Milly Alcock) Targaryen may have convinced me otherwise.
The show starts off by setting the scene. Jaehaerys (Michael Carter) must choose an heir, and instead of his eldest grandchild, a woman, Rhaenys, from his first son, goes with the firstborn son of his second son, Viserys (Paddy Constantine). Moving forward, Viserys' wife, Aemma (Sin Brooke) is pregnant again, with several previous pregnancies failing. She tells her daughter Rhaenyra her destiny is a "royal womb" after she returns from a dragon ride, determined to be a knight. The council has set up a Tournament for the Heir, to the great admonishment of the master of coin Lord Beesbury (Bill Paterson). They wonder if the king will return, and we see he does! Rhaenyra's personal guard Ser Westerling (Graham McTavish) lets her know, and we see Daemon provide Rhaenyra with a Valyrian steel necklace, proclaiming they both have a part of their heritage.

Daemon returns to King's Landing with the intent of making a statement. He has been training the city watch, the "gold cloaks" and the city is ripe with criminals. The watch gathers the criminals up and Prince Daemon is the judge, jury, and executioner. Viserys and the council, particularly the Hand of the King Ser Otto Hightower (Rhys Ifans) are not happy. But Viserys simply gives a warning it shouldn't occur again, and the tournament begins! Queen Aemma's labor has also begun, and it does not end well. She labors for hours, and it culminates in Viserys having to make a decision to save the child, or wait it out, which could kill them both. He chooses the child, and it is a very graphic c-section to end Aemma's life.
During the tournament, we see a bit of what the council sees in Daemon. He's impulsive and used to getting his way, to the point of plain cheating during a joust. But he's well-loved by the men of the city watch, and when it is announced the child died shortly after Aemma did, he celebrates with his men, calling Baelon Targaryen the heir for a day. He's banished from the city, with Viserys threatening him, realizing who his brother is. Viserys calls Rhaenyra into the tomb of the dragons, telling her the prophecy from Aegon the Conqueror, the Song of Ice and Fire as it's been called (aka, Game of Thrones). This episode of House of the Dragon ends with the lords of the seven kingdoms swearing fealty to Viserys, and his new heir, Rhaenyra.

Overall, I really enjoyed the premiere episode of House of the Dragon. It's not quite up to the level of some of the Game of Thrones episodes, but there is some phenomenal character work going on between Rhaenyra, and Daemon. I will be sad to see Alcock go for the performance of Rhaenyra, because she basically perfected it. She's the perfect, albeit late princess, and has it down to a science. Smith as Daemon is everything I wanted to see. From Doctor Who to now, the man has basically changed who he is on screen, and he's never the same character twice. I can't wait to see how he progresses as Daemon.
The show overall looks good. The dragons look fantastic, and I am excited to see Caraxes, the Blood Wyrm in action because he looks spectacular. It's fun seeing little tidbits you can recognize from Game of Thrones, but House of the Dragon does what a good prequel should do, giving you something you can watch without having previous knowledge of its predecessor. Ramin Djawadi returns to score this prequel, and the music, while not yet a stand-out, is distinguishable. It takes cues from Game of Thrones, while still standing on its own.
House of the Dragon has won me back with its set design and direction by Miguel Sapochnik, but most importantly, its wide array of layered characters. Is it next Saturday yet? –Katie Rentschler
Rating: 8.7/10
House of the Dragon season one episodes drop every Sunday at 9 pm EST on HBO Max. Episode 1 is available now.
---
Trending Now