'Avatar: The Last Airbender': Original Cabbage Merchant James Sie To Reprise Role In Live-Action Series
---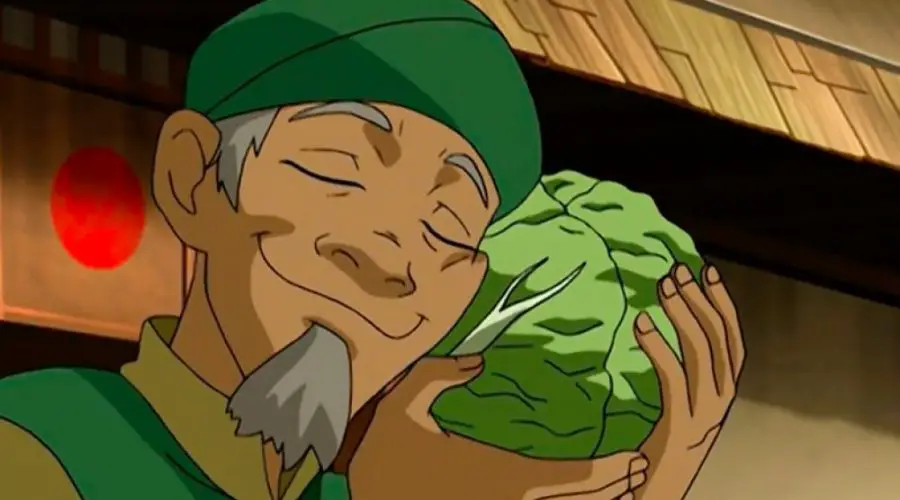 The live-action Avatar: The Last Airbender series has finally cast one of its most iconic characters. According to Avatar News, James Sie, the original voice of the cabbage merchant, is set to reprise the role in the Netflix adaptation.
The cabbage merchant is a beloved character among fans, appearing in various episodes throughout the series. A merchant simply trying to make a living in the world, his cabbage cart is typically destroyed indirectly by the Gaang during their adventures.
READ: Avatar Studios' First Film To Focus On Aang & Friends As Adults
Sie not only voiced the cabbage merchant in the original series, but he voiced the son of the cabbage merchant in The Legend of Korra. The actor has voiced several characters in other well-known series and games, including Kung Fu Panda and Uncharted.
Albert Kim serves as showrunner and will executive produce as well as write for the series. Dan Lin and Lindsey Liberatore will also executive produce, along with Michael Goi. Goi, Roseanne Liang, Jabbar Raisani, and Jet Wilkinson are set to serve as directors on the show. Original creators DiMartino and Konietzko were once a part of production but have since parted ways with the project over creative differences.
The series features Dallas Liu, Gordon Cormier, Kiawentiio, and Ian Ousley, who will play Zuko, Aang, Katara, and Sokka, respectively. In addition, Daniel Dae Kim has been tapped to play Fire Lord Ozai alongside Paul Sun-Hyung Lee as Uncle Iroh.
Are you excited to see James Sie reprise his role as the cabbage merchant in Avatar: The Last Airbender? What do you hope to see in the show? Let us know in the comments below!
—–
Did you enjoy this article? If so, consider visiting our YouTube channel, where we discuss the latest and greatest in pop culture news.
---
Trending Now