Gordy's Home: The Significance of the Accident In 'Nope'
---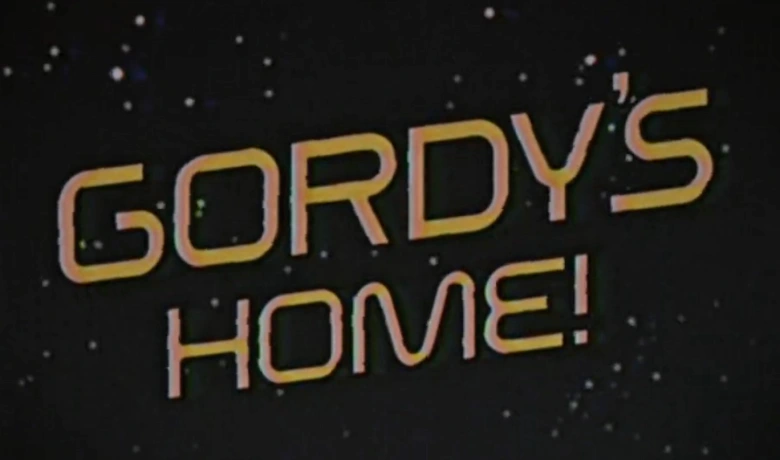 This article contains spoilers for Jordan Peele's Nope. For the non-spoiler review, click here.
Nope has been critically acclaimed, but the audience seems to be a bit mixed about the film. There are several questions about the meaning of the film. What message is Peele presenting? As I've stated, I don't necessarily think there's an immediate message in the film. If you look for one or any, there are plenty, though. The main one? How Black people, in general, have always played second fiddle in the film industry — or any industry for that matter. But there is also the question of Gordy's Home and the incident Ricky "Jupe" Park (Steven Yuen) endures on the set.
The Gordy's Home incident is probably the most confusing for most because there have been several questions about how it pertains to the actual plot and the shoe that stands straight up while Gordy is attacking the cast. Did an alien cause Gordy to do this? I had the same question. But the why was never truly explained, and I think that was on purpose. Most of this film is built upon mystery and letting the viewer create their theories. That's the fun part of Peele's films — the theorizing and guessing game that comes along with it.

While some of it is a mystery, other parts, like the industry's treatment of minorities and trauma, are very much in your face. Ricky Park is an Asian man that went through a traumatic incident as a child. That incident has been turned into a cash cow by Park. He mentions an SNL skit and letting someone sleep in a room dedicated to the incident for $50,000. Every time he talks about the experience, you can see how terrified he still is in his eyes. The experience created a complex within Jupe that led to him having a complex in psychoanalysis terms.
Complex —  a related group of emotionally significant ideas that are completely or partly repressed and that cause psychic conflict leading to abnormal mental states or behavior.
Jupe was a child star that watched his chimpanzee co-star brutally beat their fellow cast members to death. He grows up to own a small Western theme park out in California. One day, he witnesses a UFO eat a horse. He then begins to purchase horses from OJ Haywood (Daniel Kaluyaa) to, in essence, sacrifice to this UFO. He finds out the UFO isn't a UFO at all — it's a giant creature that must feed at a certain hour every day. His grand idea? Tame the beast and turn it into an attraction. Sacrifice the horses in front of a live audience for profit. In his mind, he's figuring that if he can profit off the dead chimpanzee Gordy, then he can do the same with this alien.
But Jupe's biggest problem is that he didn't learn from the Gordy incident. Before realizing that the alien eats anything that looks at it, Jupe thinks he can control it or profit from it. Much like the producers of Gordy's Home thought they could control Gordy. Inherently, Jupe's plotline is about trying to control nature. Nature is something you cannot control. Animals are intelligent, and, yes, while you can train some, you'll never tame them. There's a history of animals killing people on set of films or shows. Siegfried and Roy come to mind when speaking on these things. Essentially, that's what happens with Jupe. He tries to turn a predator, a force of nature, into a theme park attraction and pays for it heavily after escaping death all those years ago.

In conclusion, Ricky "Jupe" Park's plotline is about understanding how nature works. The true power of nature is that it's unpredictable. His profiting off an accident that's about 20+ years old and a dead animal wasn't enough. There's a hint that Gordy possibly would let him live, given they were about to fist bump before the police showed up. That may have also contributed to Jupe thinking he could tame or use the alien to profit.
The subplot in itself is interesting. In a film about how the media sidelines Black filmmakers and Black talent, that is the subplot. While the Haywood children are attempting their one shot to be on top, Jupe is on his third or fourth attempt. He's assimilated all the way into American culture, and he's rich, while the Haywoods are on their last leg. Thus, his ego drives him to his death. This was the significance of Gordy's Home. After cheating death once, the situation leads Jupe to think he could always come out on top, alienating him from life.
Did you enjoy this article? If so, consider visiting our YouTube channel, where we discuss the latest and greatest in pop culture news.
---
Trending Now