'The Boys' Season 3 Review: "More Ambitious and Unhinged Than Ever"
---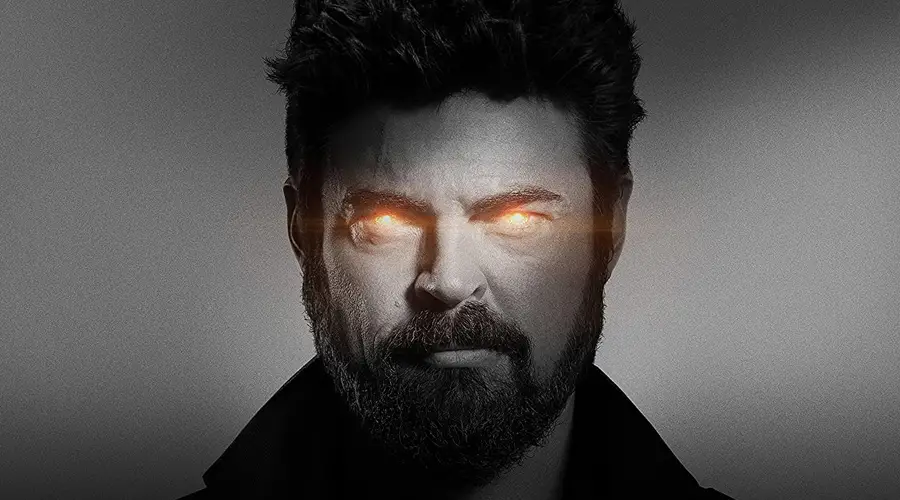 After almost two years, Amazon Prime's flagship superhero series The Boys makes its way back into the frontlines of the streaming wars. A series known for its gritty and realistic take on the superhero genre, The Boys has been a breakout hit ever since its debut in 2019. But the latest season proves to be their most ambitious yet, upping the ante in almost every way possible for the subversive superhero series.
The two-year absence does the third season wonders as it reaches an all-time high of sociopolitical relevancy and hero-gasmic insanity. The weight of its own aspirations occasionally threatens to undermine its efforts, but rest assured, The Boys is back better than ever.
Set a year after the second season, The Boys Season 3 finds its characters back in action in the fight against Vought and its Supes. However, the status quo shifts slightly, as Hughie now works alongside Victoria Neuman, a congresswoman, and occasional head-exploder. William "Billy" Butcher still leads the Boys, but Marvin aka "Mother's Milk" is absent as he focuses on his life as a father. Of course, it doesn't take long for the group to be together again, but this season does not make it easy on them. As seen in the trailers, Butcher begins to take a temporary form of Compound V, making himself a Supe and a big-time hypocrite. However, considering who they are up against this season, it's no surprise such drastic measures are taken.

While Antony Starr becomes more unhinged than ever as Homelander, newcomer Jensen Ackles joins the cast as Soldier Boy. Playing a deranged version of Captain America, Ackles is pitch-perfect as an outdated superhero. Moreover, he even gives Homelander a run for his money. His superhero team Payback also plays an important role, including Laurie Holden as Crimson Countess. As with previous seasons, the series plays fast and loose with the source material. Soldier Boy is a complete departure from his cowardly and naïve comic-book counterpart. Ackles plays him as a uber-masculine, relentlessly abusive hero that has aged worse than spoiled milk.
The eight-episode season rarely skips a beat, but when it does, it quickly gets back on track. After the explosive premiere, Season 3 juggles several major storylines and character arcs that crossover more often than not. Its bloated predecessor often struggled to keep it all afloat, despite the overall product being increasingly solid. This season keeps up an inflated narrative and does a better job of making sure it feels warranted. That said, one particular storyline featuring Serge (Frenchie) and his past continues to feel stretched thin. Luckily this is not the case for Kimiko, who has her most resonating character arc yet.
The Boys has always been a sociopolitical satire. After all, its superheroes live in a reality that unapologetically reflects our own. But the commentary has never been so poignant, despite how unsubtle it can be sometimes. The fast-paced nature of this season certainly contributes to this, making every moment feel wholly intentional and relevant. It's clear the state of the world, especially the U.S has created an abundance of ideas for the writer's room. The nation's past and present are creatively used to heighten the humor and thematic impact of its narrative.

In regards to the extensive cast, it is safe to say each one absolutely shines in their respective roles. Of course, Karl Urban and Antony Starr are incredible, but the rest of the crew produce compelling work. Jack Quaid is able to find a balance between Hughie's eternal insecurities and newfound confidence this season. Laz Alonso (Marvin), Tomer Capone (Serge), and Karen Fukuhara (Kimiko) are able to inject emotional stakes into the plot. Especially Alonso, who as Marvin aka "Mother's Milk" becomes tragically connected to one of the newly-introduced Supes.
There is no doubt that Season 3 is the show's most ambitious entry yet. Despite some minor pitfalls, The Boys continues to be an important subversion of the popular genre that doesn't waste the incredible opportunity to do something meaningful even in its raunchy and graphic moments. – Marcos Melendez
Rating: 9/10
The first three episodes of the third season of The Boys will debut on June 3 on Prime Video.
---
Trending Now