'Obi-Wan Kenobi' Episode 3 Recap/Review
---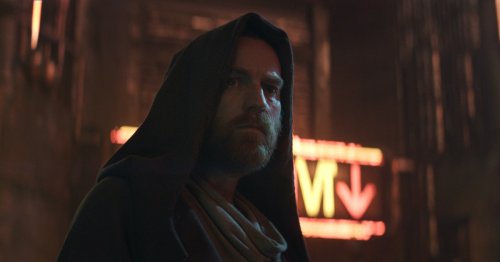 The following contains spoilers for Obi-Wan Kenobi episode 3. For a recap/review of episodes one and two of Obi-Wan Kenobi, Click Here.
After the release of episodes 1 and two of Obi-Wan Kenobi this past Friday, we're back on a short week to recap and review episode 3. Both of the previous episodes showed us that Deborah Chow could more than handle the series. Episode three being the mid-season finale means it held a lot a weight. I'm so happy to say, it still holds up.
It seems every episode I'll be praising Ewan performance as Obi-Wan Kenobi. Can you blame me? the man is a master class in acting. To assume he'd give us anything less than his best is ignorance. While my critsism of the Third Sister in the first two episodes was valid, the third episode of Obi-Wan Kenobi has seemed to fix this. Moses Ingram is so intimidating. It's a shame that Vader is ultimately that main villain. The limited series would have been fine on it's own with her as the lead villain. I'm glad them have given her more time to shine. Viven Lyra Blair's Leia has been fantastic in this series. I was apprehensive at first when it seemed as though the main plot point of the series would be driven her. As with most everything in Obi-Wan Kenobi so far, my fears have been alleviated.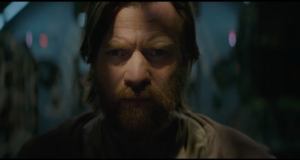 Much like The Bad Batch and Rebels, one of the main appeals of this limited series is look into what life was like under the Empire. Seeing how civilians interact with the empire is very interesting. Of course you have your loyalistist to those defecting from the Empire. Without the defection we woulnd't have received the epic Quinlan Vos reference. This is something that's always been such a great part of Star Wars. It's incredibly interesting and something I hope we see more of as the series progresses.
The relationship and story focusing on Ben and Leia has also been a highlight. Ewan and Viven are an amazing duo. Seeing the pair travel across the universe is something I could watch for seasons. I am a sucker for the lone wolf and cub trope though. With the ending of the episode I'm glad to see we aren't done with these two. Ben's story is intertwined with Leia and it'll play out into the end.
Let's get to the meat and potatoes of the episode though. The reason you're all here. Darth Vader.
What can be said about Darth Vaders return in this episode besides pure excellence. I know people have always found him scary and menacing, but there's only been a few times I could say I actually viewed him this way. This episode, was certainly one of those instances. Watching Vader stroll down the city streets choking for throwing civilians in search of Ben Kenobi was terrifying. To actually be able to see Vader terrorsing the galaxy is incredible. The cat and mouse chase between the two of them was incredibly anxiety inducing. Here's the thing, it shouldn't be. We know the end of both these character's story. So, for a sequence between the two of them to make me so anxious should have been borderline impossible. Ewan's acting is certainly the reason why. When I see him so frighten and anxious to see his former padiwan, it sells it for me. He is truly a master.
The fight between the two, while small, was fantastic. Watching as Vader just toyed with Obi-Wan was heartbreaking. It's clear these years off in between have taken a toll on him. Just 10 years prior he bested Anakin at arguably the his most powerful. Now, he can barley hold his own. It's heartbreaking to see. It's hard to see how when they fight again in this series he could do anything. Watching as Vader held Obi-Wan in the flames, giving him the same experience as he had was truly a specitcal. It was such a dark, painful, and fitting torture for their story. I'll start the broken record here. If one thing is for sure after this series, we need a Darth Vader one.
They've done it again. Episode three is a fantastic watch from start to finish. From the slower paced start to the anxiety filled finale, this episode just simply continues to impress. The cast and crew should be so imensly proud of the work they've done. I have no fears or doubts about this series whatsoever. Bring on episode four.-Collin Stetzner
Grade: 9/10
Obi-Wan Kenobi premieres Wednesdays on Disney+.
Did you like the episode? Are you excited for the rest of the series? Let us know down in the comments below.
---
Trending Now