Full Circle Flashback: 'Top Gun' Review: "Full Fledged Classic"
---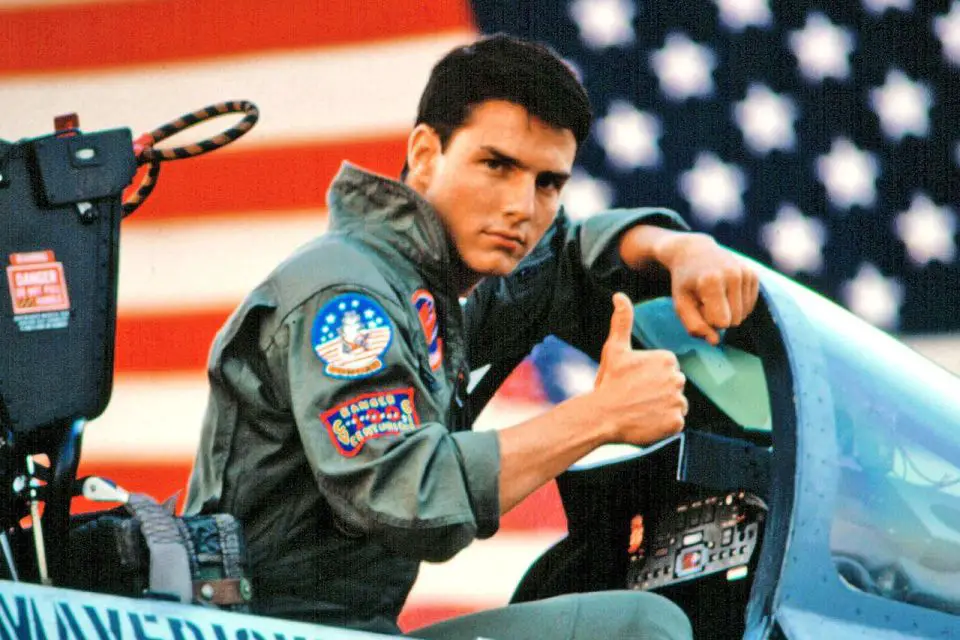 In preparation for the worldwide debut of Top Gun: Maverick, we're taking a look back at the film that started it all: Top Gun.
Growing up, I wanted nothing more than to be a fighter pilot in the Navy. My grandad and my great-grandad worked on planes in World War II. Because of that, I got to hear a lot of stories and fell in love with the concept of flying. So when my mom finally decided to allow us to watch Top Gun – yes, the love scene was a major sticking point – I couldn't take my eyes off of it.
Top Gun follows naval aviator Pete "Maverick" Mitchell (Tom Cruise) during his attendance at the fictional TOPGUN academy. Predictably, it is full of high stakes flying, chronicling what it takes to be the best of the best in flying. We see this best at the beginning of the film, with the confrontation between the Naval F-14As and hostile MiG-28 aircraft. But it's not just about the pleasures one gets out of flying. We also get a taste of the tense atmosphere that takes place at that time. In fact, during the opening, Maverick's wingman Cougar (John Stockwell) is shaken to his core, not wanting to miss out on his family. It's a decision people in the military have to consider every day on the job, and I'm glad we get a full glimpse of it.

As far as the flying goes, it's all royally impressive how well it looks coming from the eighties. Most, if not all of it is physical effects, with trained pilots flying most of the shots. It's all thrilling to watch on screen, and can really get your adrenaline pumping. The main thing that ages the film is just the cameras. Since the filmmakers needed to bring the cameras into real cockpits, there was no room to shoot with a glossy anamorphic lens. And so we get a lot of scenes full of film grain, which you definitely wouldn't see today.
Top Gun has a simple plot structure, and yes, you can consider it militaristic propaganda. The U.S. Navy had a large involvement with the production, so much so as to even affect the script. Personally, these aspects don't negate how much I love this movie. Cruise is the epitome of a movie star, working diligently on these productions, even with this being one of the first ten films he did. And with my personal love of flying and family history, I ate all of this film up.

Overall, this is one hundred percent the film for me. It doesn't flow perfectly, as we move too quickly through the relationship between Charlie (Kelly McGillis) and Maverick. It's fairly predictable as a military-based film, with all the highs and lows of a simplistic plot, but epic action. Regardless, this is a personal love of mine that just never grows old as time goes on. Top Gun is a top-tier comfort film and deserves its well-loved place in history. – Katie Rentschler
Rating: 9/10
Top Gun is available on Blu-ray and Digital HD.
---
Trending Now