Vernon Davis Breaks Down His Transition From The NFL To Hollywood
---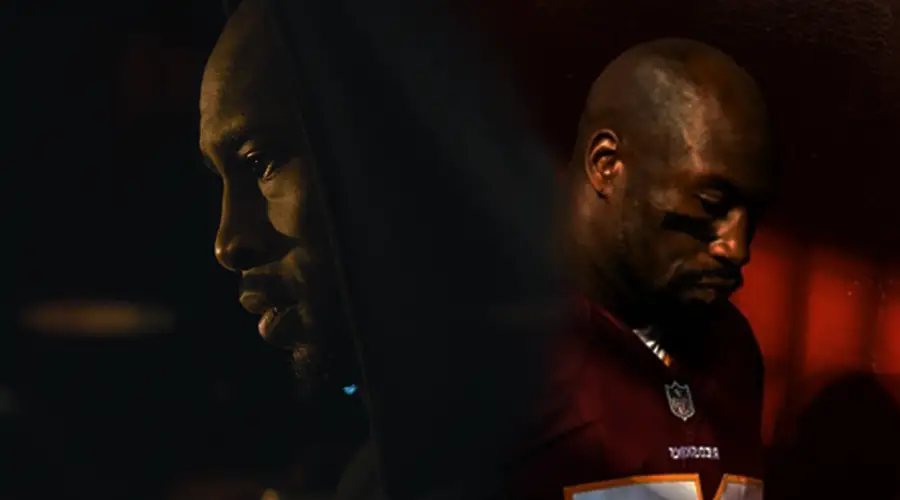 Becoming a professional athlete is the challenge of a lifetime and takes dedication that few possess. But for former NFL TE Vernon Davis, being known as one of the premier football players of the 2010s wasn't enough to scratch his professional itch. 
In the past couple of years, Davis has worked to break into Hollywood by acting alongside notable actors like John Malkovich and Morgan Freeman. And he recently sat down with Full Circle Cinema Editor-in-Chief Jackson Hayes to discuss his transition from athlete to actor, his recent producing endeavors and his upcoming role in the supernatural thriller, Muti. 
Jackson Hayes: At what point did you realize that acting was a viable option for you?
Vernon Davis: I think I realized that when I was in San Francisco. I took a class at the Shelton Theater of Art, and I was in a play. We had tons of activities. After that, I decided that I really wanted to pursue the world of acting.
JH: Your public perception is that you're a really positive force and all-around nice guy. What made you want to play a serial killer in Muti?
VD: I thought it was a challenging role. I didn't want to be a typical action guy. I wanted to do the things that I really enjoyed, which is doing the work, the process of breaking down a script and embodying a unique and interesting and intricate character. That's what I found about the character in Muti, Randoku. I thought he was very interesting. I knew it was going to be a lot of work learning how to speak South African dialect. It was very challenging, so I thought it would be fun.
JH: You worked alongside Morgan Freeman. Is he somebody that you emulate in your work, or is your style something that just kind of comes naturally to you?
VD: No, I think my style is just… I really don't know what the style is. I just do the work, and I trust the process. The work is just coming up with a back story, comparing and contrasting myself to the actual character, paraphrasing, coming up with different emotions, my beat, my actions, and overall, and scene objectives. Once I do all that work, the character comes out.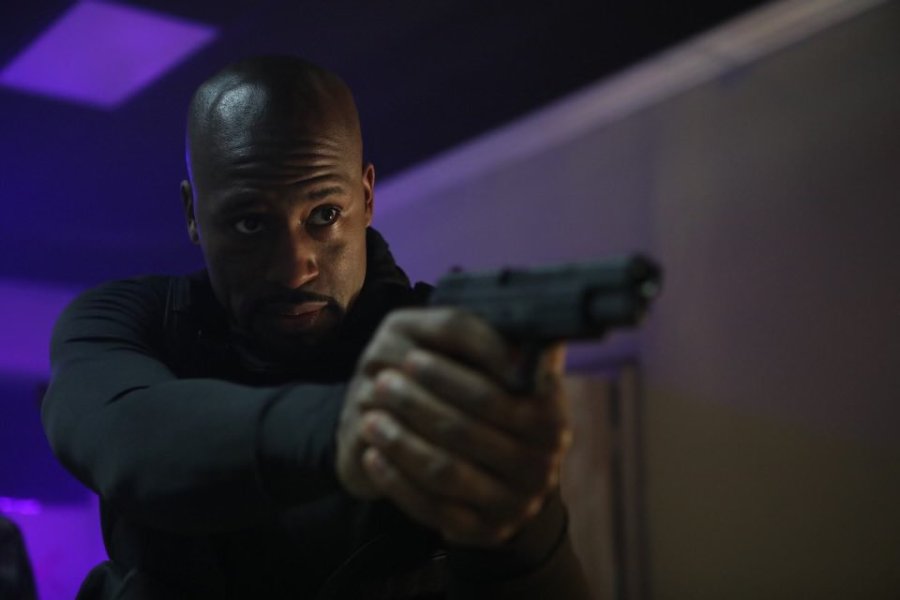 JH: You're a major professional athlete, and you've played in some really big games. Was suiting up for a Super Bowl more nerve-wracking, or was it something like acting alongside Morgan Freeman? 
VD: Acting alongside Morgan Freeman.
JH: You recently produced your first movie, A Message from Brianna, which is a supernatural horror. What was it about that project that made you want to attach your name to it?
VD: Well, BET just bought it from me recently, about a week ago. I think that the script, it being a possession film, horror, I thought it would be unique to start my career off with a horror because I don't want to be labeled as an action guy. I feel like I can embody a lot of different characters just by doing the work and just preparation. I thought the script was unique because the character goes on a journey of trying to save his daughter and keep his family together.
JH: Do you think that action stigma is something that a lot of athletes have to deal with?
VD: Yeah, I think so, because of their body type and their career path. I just knew that I would get pigeonholed and just get sucked into that space, and I didn't want to start my career off like that.
JH: You just started a couple production companies. Do you think dealing with the NFL, which is such a cutthroat business, helped you prepare for something like that?
VD: Yes. The NFL has definitely helped me prepare for the entertainment space, and I say that because if you understand the importance of repetition and consistency, then you know that you'll always be successful. Just like acting, it's all about repetition and consistency. The more you do it, the better you get, and just finding those. If you're going to study, get you an acting coach. Work with them every week, year-round. Don't stop. That's what I did with football. I worked year-round. I didn't stop. I was consistent, and everything's repetitive to me.
—–
Did you enjoy this article? If so, consider visiting our YouTube channel, where we discuss the latest and greatest in pop culture news.
---
Trending Now