'Atlanta' Season 3, Episode 5 Spoiler Recap/Review 'Cancer Attack'
---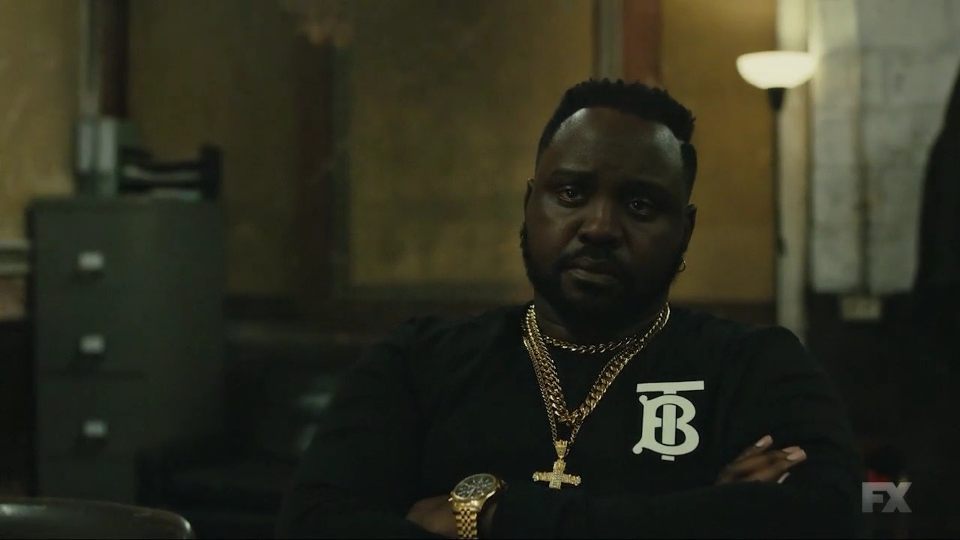 This Review Contains Spoilers for the Latest Episode of Atlanta. For a Review of Last Week's Episode, Click Here.
Producing a live show takes a lot of work. Whether it's a festival, tour, or just one night in an intimate setting with fans. There are runners, merch, box office, stage managers/assistants, and the whole nine. Also, typically there's a contest of some sort of a fan there as a 'special guest.' Atlanta shows you what it's like and how stressful producing a show can be in the most recent episode. A fun episode about fandom and the lengths some folks will go to close to their artist.
Paperboi (Brian Tyree Henry) is still on his European tour. They are in Budapest, and he's meeting a Make-A-Wish child. The episode starts by showing everything in motion before the show starts. The Runner talking to Earn (Donald Glover) about what they need for Paperboi, the merch booth, security that takes their job extremely seriously, etc. It's a very vivid and accurate showing of how behind the scenes work. I've worked Festivals and live shows, and this was pretty on point. Also, there's Darius (LaKeith Stanfield) planning a trip for them to go on after the show inside this haunted venue.

Paperboi meets the young cancer patient. After the show, things get a little wild though. Paperboi's phone goes missing. Darius, Socks (Hugh Cole), and Paperboi are all looking for the phone. Earn stumbles upon them, and suggests maybe the cancer kid took it. He goes to investigate and leaves extremely embarrassed because he doesn't have it. They turn their head to the next suspect; Folk's (Sean Gilder) nephew Wiley. They call him and try to convince him to come back, but Socks almost ruins it by threatening to kill him. He still comes back because he wants to meet Paperboi.
The interrogation of Wiley happens. The group tries several tactics. Good Cop/Bad Cop was by far the funniest one, and bringing him a coke as a treat i.e. 48 Hrs and the fast food. Wiley definitely makes it seem like he stole the phone. He tells Paperboi some of his secrets that are in the notes on that phone. He eventually sings a song to Paperboi and thanks him for noticing him. Wiley indeed does not have the phone though… In typical Atlanta fashion, Socks stole the phone and puts himself on extremely thin ice.

Hiro Murai continues his streak as Atlanta director. His style compliments this episode very well. His best works so far have been the episodes that have absolutely nothing to do with the main plot of the season. Which is something Atlanta has been doing since the show first premiered in 2016. It gives the viewer a bit of a relaxing period or a freaking anxiety attack (see Teddy Perkins). Murai just is very niche and unique, he takes the story and gives you all the tools you need to follow it.
Jamal Olori gives us a wonderful teleplay. He takes a normal night backstage and turns it into something extremely chaotic. We've all lost something before, and that anxiety of not knowing if you'll ever get it back is striking. You just kind of have to hope and pray somebody finds and returns it. There's no explanation as to why Socks stole the phone, but I think that's what makes it funny. He threatens Wiley, acts very belligerent, and even almost says the N-word. Socks,  just been this stand-up guy, after all.. He did just lie on a woman two episodes ago. So that just raises the suspicion around him. Olori digs and gives us reasons to not trust him going forward.

Wiley is a strange character. Remember this Budapest venue is haunted. Folk says he hasn't seen Wiley in a very long time; 15 years. Was Wiley a ghost? Was he like Casper trapped within the walls of the venue and he just wanted to be seen? There are so many questions surrounding the strangeness of the episode and Wiley. According to Folk, he was there for an interview, but it turns out that wasn't the case. Nobody knows why he was there, why he was pretending to be a runner, or why he was on stage hyping up the crowd. We do know he was a strange character that stole the episode.
This was an interesting episode of Atlanta. Wiley, to me, was a superfan or Stan. He just wanted to meet his favorite artist and be seen. The only confusion comes when you input the ghost theory. There are so many ways to look at and interpret this episode and the characters. Folk was the venue manager and had his nephew he hadn't seen in years at the venue for an interview. Also, the security is strict with Earn but lets Wiley run rampant. This was a fun episode though, and one I appreciated a lot. – Rascal F. Kennedy
Rating – 8/10
Atlanta premieres Thursdays on FX and the next day on Hulu! 
---
Trending Now