'Tokyo Vice' Episodes 1-3 Review
---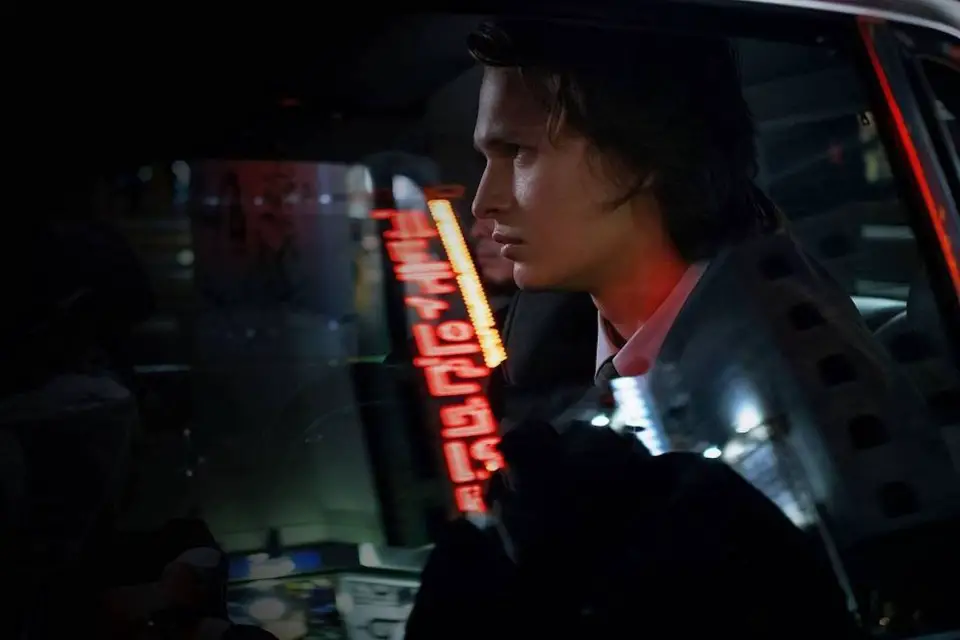 Tokyo Vice is the latest streaming series from HBO Max and is loosely based on the real-life exploits of an American Journalist in Tokyo. Jake Adelstein (Ansel Elgort) lives in Japan with the dream of becoming a journalist. Fluent in both speaking and writing Japanese, Jake manages to become one of the first foreign journalists at one of the most respected newspapers in the world; the Yomiuri Shinbun. Assigned to the crime beat, Jake wishes to pursue real stories. However, he's stopped at every turn by either the publication system or the people responsible for the crimes. 
It isn't until Jake stumbles upon a tense confrontation between police and gang members that he finally gets traction. He meets Hiroto Katagiri (Ken Watanabe), a detective in the organized crime division. Jake receives information from Hiroto, getting perspective from a man worn down by the status quo. Paired with the troubling lead Jake investigates on a loan company tied to two deaths, Tokyo Vice uses its first three episodes to elevate tension for what will be a hard-hitting, non-fiction thriller for HBO.

The first episode, titled "The Test" is directed by Michael Mann with a script written by J.T. Rogers. Keep in mind that each of these first three episodes has a different screenwriter. While handled by completely different writers, Tokyo Vice impressively keeps a consistent tone. Moreover, the style of the show reverberates through not just the writing, but production style, performances, and tone.
"The Test" showcases Mann doing what he does best. The introduction we get to Jake and his world before entering the world of journalism is an engrossing one. Mann takes the setting of Tokyo and runs with it. What's more impressive is how he makes someone like Elgort blend in rather than stand out. Moreover, the introduction of Jake perfectly encapsulates the hard-working, go-getter attitude of the character.
Jake's goal of working for an elite newspaper in Tokyo has a genuine sense of stakes to it as well. The entrance exam is the high point of the episode, with a sudden change in tone in the scene making Jake's future go into question.

Episode 2, titled "Kishi Kaisei", brings the rest of the cast into play with excellent direction by Josef Kubota Wladyka with a script by Karl Greenfeld. Not only do we get to see the journalism world of Tokyo, but are also introduced to something of a mirror to Jake. A newcomer to the Yakuza, Sato (Shô Kasamatsu) serves as an entry point into the criminal underworld. Tokyo Vice achieves a good balancing act with this second episode. Jake's introduction to how cutthroat journalism is in Tokyo is strangely more stressful than the ongoing of the Yakuza. It's not traditional gang operations you see on television, but rather the more mundane happenings criminals proceed through.
A refreshingly new take on both journalism and criminal happenings in media, Tokyo Vice is thrilling in unexpected ways. Rinko Kikuchi plays Eimi Maruyama, a sort of amalgamation of a character based on various real supervisors and editors from Jake's time. in Tokyo. Kikuchi shines in a low-key way, steering Jake to where he needs to go while also unafraid to show him how the world works.

Jake's companions in the newspaper, "Trendy" (Takaki Uda) and "Tin Tin" (Kosuke Tanaka) provide some great levity in the show. They also highlight the struggle of a working person in Japan in some more serious moments too. 90s Tokyo has a presence to it that really impacts every character in the show. However, Tokyo Vice does struggle at times with putting more of the culture on display. Instead, most of the time there's a certain "whiteness" to Jake's time at his work and in the streets of Tokyo that at times feels disingenuous.
The balance of characters and culture can be an issue with Tokyo Vice. Look no further than Rachel Keller's character Samantha, an American woman who works as a hostess for a club. Her story, while intriguing, is nowhere near as captivating as Kikuchi's character. While we're only given a glimpse of Eimi's (Kikuchi) home life and the different balance of power there, we're instead back to Samantha's story.
The third episode of Tokyo Vice, titled "Read The Air", is also directed by Wladyka with a script by Arthur Phillips. After getting settled into Jake's new world of journalism, we get some traction going in the overall story. At this point, Jake is desperate for a story with his career on the line. Hanging out in clubs, buying officers expensive dinners, and chasing down underwear thief leads doesn't cut it.

"Read The Air" is a big episode not only for Jake but for our other lead Sato. Sato's violent tendencies begin to come out in this episode. In particular, his beatdown of a fellow gang member is jarring and intense, showing what this character is truly capable of while also getting him in trouble with higher-ups. Moreover, Jake finds himself in a similar situation when receiving evidence from Hiroto (Watanabe) that propels his investigation of a loan company.
Everything finally seems to be falling into place for Jake. From a connection to the force with a published story that actually sticks, Jake finally feels comfortable. However, the sudden appearance of the Yakuza on a night out with friends ends the episode with uncertainty.
Overall, Tokyo Vice's first three episodes have incredible production value, solid direction, and an intriguing story. However, where Vice falters is character balance and the forced whiteness into Tokyo's culture. Still, though, these are a solid three episodes that help to make Tokyo Vice stand out from the rest of Max's catalog. – Ernesto Valenzuela
Grade – 8/10
Tokyo Vice Airs New Episodes Thursdays on HBO Max
---
Trending Now