'Moon Knight' Episode 2 Spoiler Recap/Review
---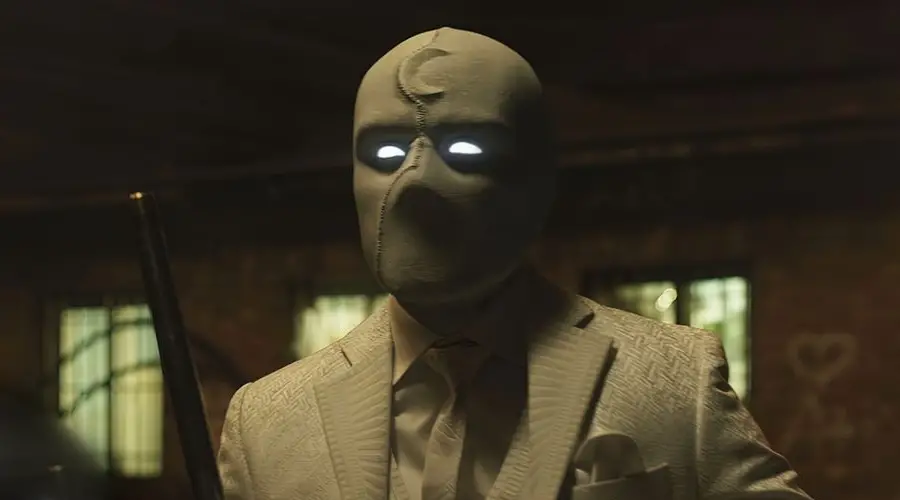 After a slow-burn first episode, Moon Knight returns this week on Disney+ with a lot more on its mind. Featuring stellar performances from Oscar Isaac and Ethan Hawke, the second episode looks to open the lid on what is happening with Steven Grant's body and his fellow alter, Marc Spector.
Last we saw, Marc took over the body to summon the power of Khonshu and fight the Jackal let loose in the museum Steven works at. But when Steven returns to the body in the morning, he goes to the museum and finds out no camera could capture the creature. It seems only imbued with supernatural power can see them, or at least have a connection to the Egyptian deities. Steven then follows the path of the keys and flip phone he found in the apartment, leading him to a storage locker owned by Marc.
The storage unit serves as a living area of sorts for the mercenary alter, where Marc gets to retreat after his missions. Steven wants to know the truth about what is happening, and Marc gives it to him plainly. When the latter is in control, he fights for justice as the super-powered Moon Knight for the Egyptian god Khonshu as penance for his past sins. The exposition dump doesn't work on Steven, who is then chased out of the storage building by the god himself, voiced by F. Murray Abraham. Isaac switching flawlessly between personas makes for a very effective scene that further displays how messy his character's past is.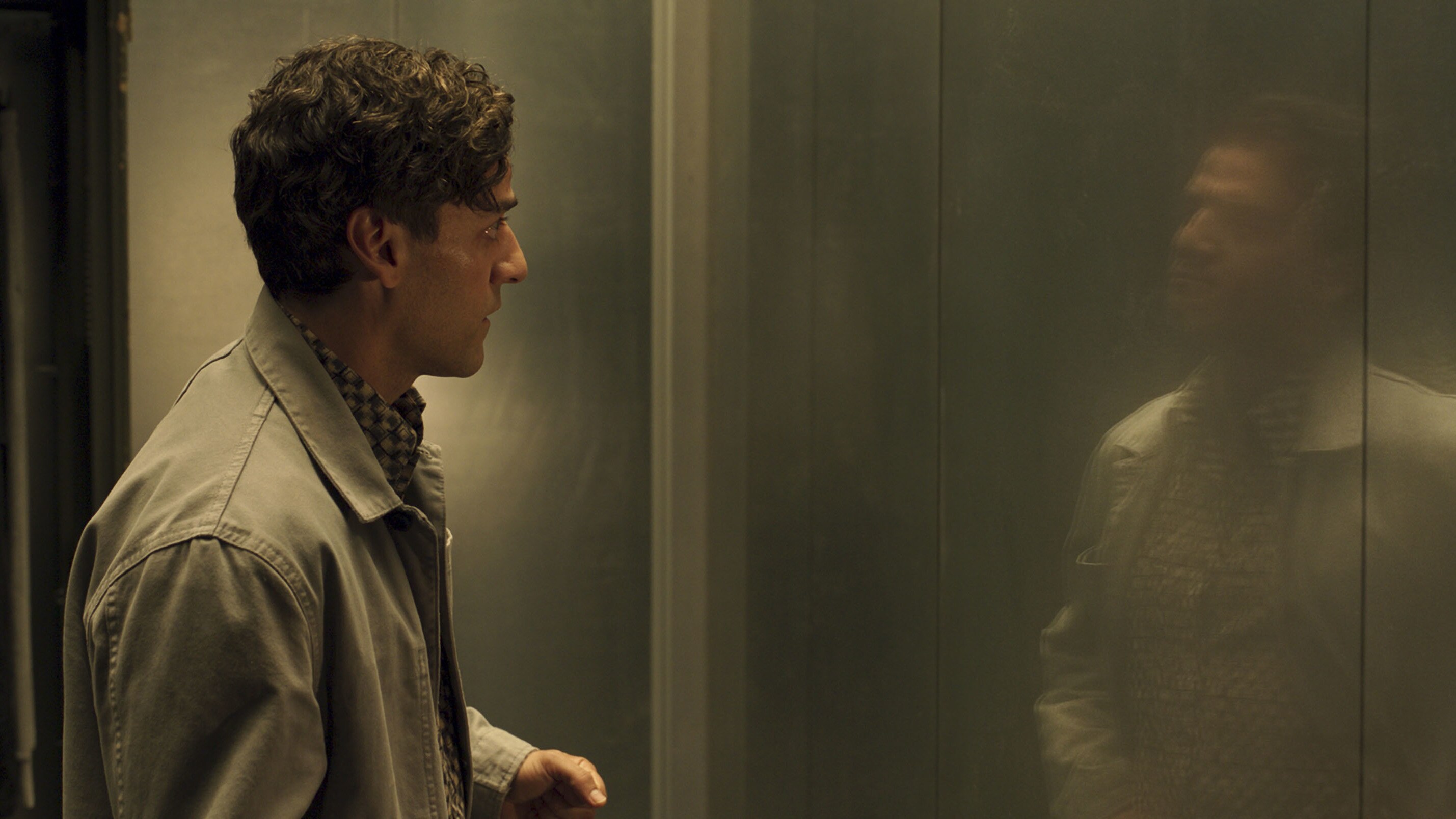 After talking to her on the phone in the last episode, Steven runs into Layla in person, revealing herself to be his wife. Well, Marc's to be exact. They have a lot of chemistry between them despite her not believing Steven. It's clear that she has a long history with Marc, searching years for the Scarab that's now in his possession. But she is also there to get him to sign the divorce papers, a decision apparently made by Marc. Steven gives her the Scarab despite Marc pleading with him not to when two supposed "cops" barge in to arrest him.
Instead of the police station, Steven is taken to Arthur Harrow and his cult. Understanding this alter is not a threat, Arthur chooses to show Steven a secret part of the city inhabited by his cult members. It's revealed that those who pass his test live peacefully in an area that previously saw high crime rates. The small utopia he has created is his ultimate vision of the world where a resurrected Ammit gets to be judge, jury, and executioner for the entire population. More importantly, his motivations are a direct product of the time he spent as Kunshu's previous avatar. But his own philosophy clashed with the moon god's, causing him to become a follower of Ammit instead. Hawke goes all-in with his performance and doesn't for a second treat this as anything less than an engrossing drama, which Moon Knight is most of the time.
Of course, the judgment of the innocent doesn't fly with the kind-hearted Steven, and a fight breaks out when Layla arrives with the Scarab. When Arthur summons another Jackal to go after Steven, he doesn't let Marc take over initially. Instead, he falls right out of the building, desperately summoning Khonshu's power to make a suit of his own. When Marc uses his powers, he becomes a vengeful force of nature (supposedly, but we still haven't seen it). When Steven does, he becomes Mr. Knight, donning a comic-accurate formal suit that speaks to his mild-mannered sensibilities but still gives him superhuman strength.
The fight between Mr. Knight and the Jackal is quite entertaining, especially when the Egyptian creature isn't visible to the audience. Unfortunately, the completely CGI opponent sticks out like a sore thumb when it is seen. Nonetheless, it's a thrilling sequence that serves as an empowering moment for Steven. When Marc finally takes over by the end, he delivers the final blow on the jackal. But it's clear a balance must be struck between the two alters. Despite Marc being the most physically equipped, Steven possesses the knowledge and morality to outweigh his supposed ruthless behavior.
Overall, the second episode is a solid hour of television that still takes its time to develop its characters before hitting the gas on the action. We get Mr. Knight vs. the Jackal, but Marc gets very limited time to work as Moon Knight. This series thus far has an issue with showing and not telling, especially with Moon Knight's supposed vengeful actions against criminals. The lack of Moon Knight is certainly odd but given the limited six-episode format, Marvel Studios is keen on making their shows feel like drawn-out movies. Yet, outside of the shoddy VFX (a staple for Disney+ at this point), the production quality doesn't let up and the direction once again impresses. There are plenty of enough positives here to make it worth your while. – Marcos Melendez
Grade – 8/10
Moon Knight Premieres New Episodes Every Wednesday on Disney+
---
Trending Now