'Deep Water' Review: "A Shallow Genre Piece"
---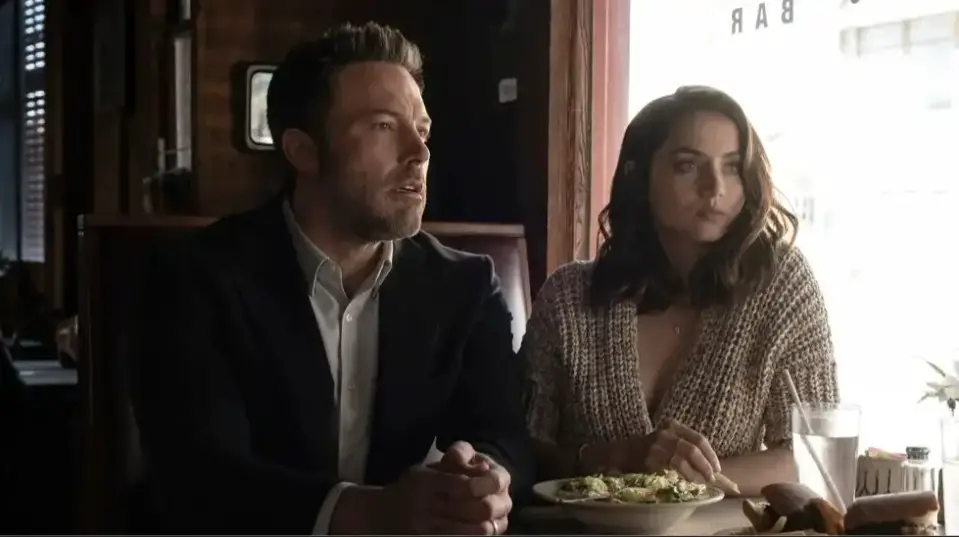 Deep Water certainly has the potential to be a solid erotic thriller. Most notably, it's the latest film by director Adrian Lyne, who made a name for himself thanks to erotic thrillers like Fatal Attraction. In addition, it adapts Patricia Highsmith's 1957 novel of the same name. Unfortunately, none of that pedigree takes away from the fact it's more shallow than anything else.
Deep Water follows a couple named Vic (Ben Affleck) and Melinda (Ana de Armas) Van Allen. They have a deal in which Melinda can take lovers provided she does not leave her family. This results in extreme embarrassment for Vic, as the whole town tries to tell him. However, he plays it off like he has no idea and wouldn't believe it. Despite this fact, some of Melinda's relationship partners start to turn up missing, and things in the Van Allen relationship get even hairier. The two have to decide to either fight for their relationship or leave it behind.

In a script developed by Zach Helm and Euphoria creator Sam Levinson, everything is left at face value. At the beginning of Deep Water, the details of the relationship between Vic and Melinda are scarce. It's obvious they're on the rocks, but not to the point of sleeping on different levels of their house. The film leaves its audience asking for more detail than there is onscreen. That's extremely frustrating for a thriller that should provide them at every opportunity.
In terms of how our main characters perform, they do the best with what they have. Affleck tries to promote intrigue with his character, and de Armas oozes sex appeal. But I cannot stand by the stupidity involved in how the story characterizes Vic. He runs the boundaries of idiocy in what he accomplishes in the name of love. I cannot fathom a reason to stay with someone who sleeps with others, even in agreement, when they flaunt it around town. Vic can't lose his temper in front of others, presumably because of the agreement, which leaves everyone around him pitying him. I can't sympathize in the slightest.

For a film deigning to be in the genre of erotic thriller, there's very little erotic about it. A few sex scenes for certain, as well as some nudity, but nothing that borders on explicit. It's clear that putting Vic in a cuckold position turns on Melinda. That said, nothing is deigned to be done about it on screen. I'm not looking for porn in a movie, but each move made with Melinda sexually in a pair is decidedly bland. I do not see what Vic sees in Melinda. As a wealthy inventor, he could surely find anyone he chooses, but for some reason he picks her.
Melinda as a character oozes sex appeal, but in all else about her, there's absolutely nothing.  She seems detached from her marriage and cares only about the one thing that unites her and Vic: their six-year-old daughter Trixie. She's also always made up, even in what should be some of the most realistic parts of fighting at home with Vic. Deep Water should have cared more thoroughly about its main female character which is the root of all their problems.

Overall, there is nothing special about Deep Water. There's little to no chemistry between the couple when they share the screen. This thriller needs to dive into more details for its main characters, and plotline. Despite its two-hour runtime, the film puts a lot of effort into not being good as a thriller or an erotic tale. For a film so delayed, this one should have never left the shelf. – Katie Rentschler
Rating: 4/10
Deep Water is now streaming on Hulu.
---
Trending Now