'Transformers' Ending Explained
Posted On February 16, 2022
---
2007's arthouse/romantic comedy, Transformers, not only redefined cinema; it was the drafty breeze blowing up the skirt of our perception of what a summer film could be. Michael Bay crafted an Orwellian masterpiece that bottled-up complex ideas and theories into a digestible 144 minutes. For those of you with a lesser mind than myself; you may be confused about what Bay and Company were trying to say. Fret not, simpletons. I'm here to Fansplain the ending of Transformers.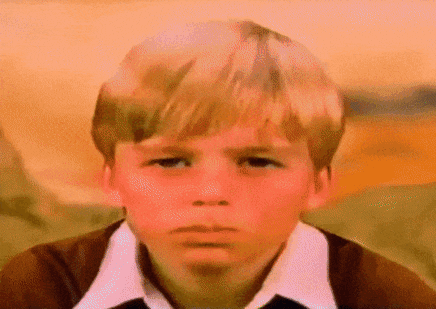 Transformers Synopsis
"The plot follows Sam Witwicky, a high-schooler and his talking car that go on the adventure of a lifetime as they try to stop the evil Megatron from obtaining the All-Spark and destroying Earth."
This adventure spans centuries as we discover the creation of the Transformers as well as the eventual collapse of Cybertron. Bay is ever-so-subtly invoking parallels to the creation of existence, derived from the Phoenicians, as well as the Apotheosis of human life itself. These Brobdingnagian entities have rained down from the heavens to deliver us from our sins. The Transformers make us realize we are all fallible and not above getting "tinkled on." Not even Forskinicus, in all of his flappable wisdom and girth, could've predicted such a gruesome clipping of our metaphorical phalluses in this film.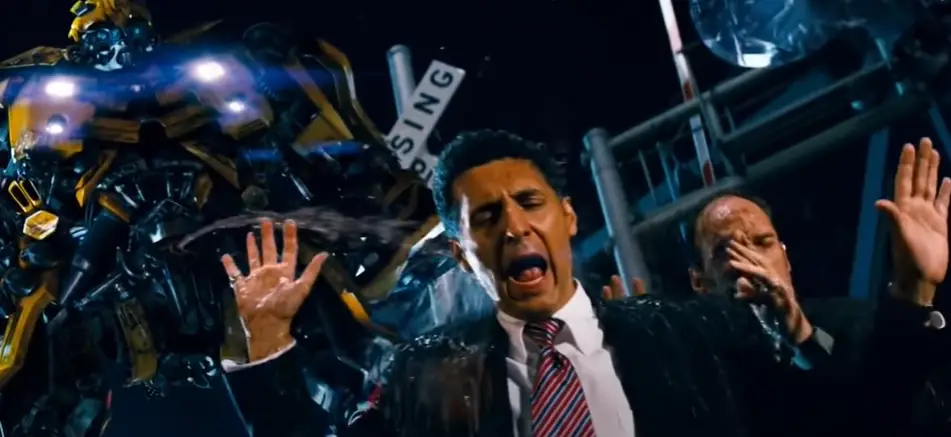 Transformers Ending
The ending of Transformers sees our hero Sam, using nothing but the power of his red-hot horniness for Megan Fox, supercharging the All-Spark and relieving himself all over Megatron's chest to save the day.
Goodness. I have no idea where that crassness permeated from.
Transformers Ending Explained
The film paints our world in this Cerulean Orthodox that Michael Bay ever so insists upon. This nihilistic idea of intelligent design or the state of American consumerism leads many to take away the wrong lesson. Megatron represents the imbalance every person faces between living a virtuous and moral life versus the temptation of retreating inwards and taking "the easy way out." Sam bukkaking Megatron to death symbolizes the pent-up frustration in all of us that needs to be released.
The way Bay purposefully leaves it open-ended as to whether or not Megatron can continue to function with a six-foot hole in his chest lends credence to that theme of impermanence in the world. Megatron will always survive because our thoughts and fears are ever-present. This walking metal cactus-dildo will always be there; just like our anxieties and trepidations.
For those of you not as adept with Transformers Lore as myself; this is the same ending as the 2008 straight-to-Internet porn parody of the same name. The sheer fact that Michael Bay peered through the veil of time to pay homage to the source material just goes to show the level of filmmaker he is.
Closing Thoughts
The ending of Transformers is dense, to say the least. For the typical "normie," they'll assume that it's just a cliché Hollywood ending with no real substance. It takes a truly heightened mind to pick up on all of the intricacies and nuances be expressed through this medium. I hope that I've been able to "dumb down" this paragon of modern storytelling for you Neanderthals.
As I sit here; swirling my 80-year aged Vermouth, typing at my leather-bound laptop, I ask myself:
What I've done
I'll face myself
To cross out what I've become
Erase myself
And let go of what I've done

What I've done
(Na-na, na, na)
(Na-na, na, na)

Forgiving what I've done
(Na-na, na, na)
(Na-na, na, na)

*deep breath*
(Na-na, na, na)
(Na-na, na)
FIN.
—–
Did you enjoy this article? If so, consider visiting our YouTube channel, where we discuss the latest and greatest in pop culture news.
---
Trending Now
You may also like