'The Young Girls of Rochefort': Amour de Deux
Posted On February 14, 2022
---
"Two hearts, four eyes, ready to rhapsodize…"
In Jacques Demy's 1967 musical The Young Girls of Rochefort, the titular pair of twins Delphine (Catherine Deneuve) and Solange (Françoise Dorléac) dream of leaving their sleepy French town in order to seek love and new opportunities in Paris. The girls, both artists and hopeless romantics, experience a whirlwind weekend when the fair rolls into town. Together they dance and sing their way to romance in a film that celebrates daydreams, chance encounters, and the ephemera of love. For Valentine's Day this year, Full Circle Cinema writers Daniel Hrncir and Audrey Griffin discuss love and passion through the lens of Demy's pastel dream.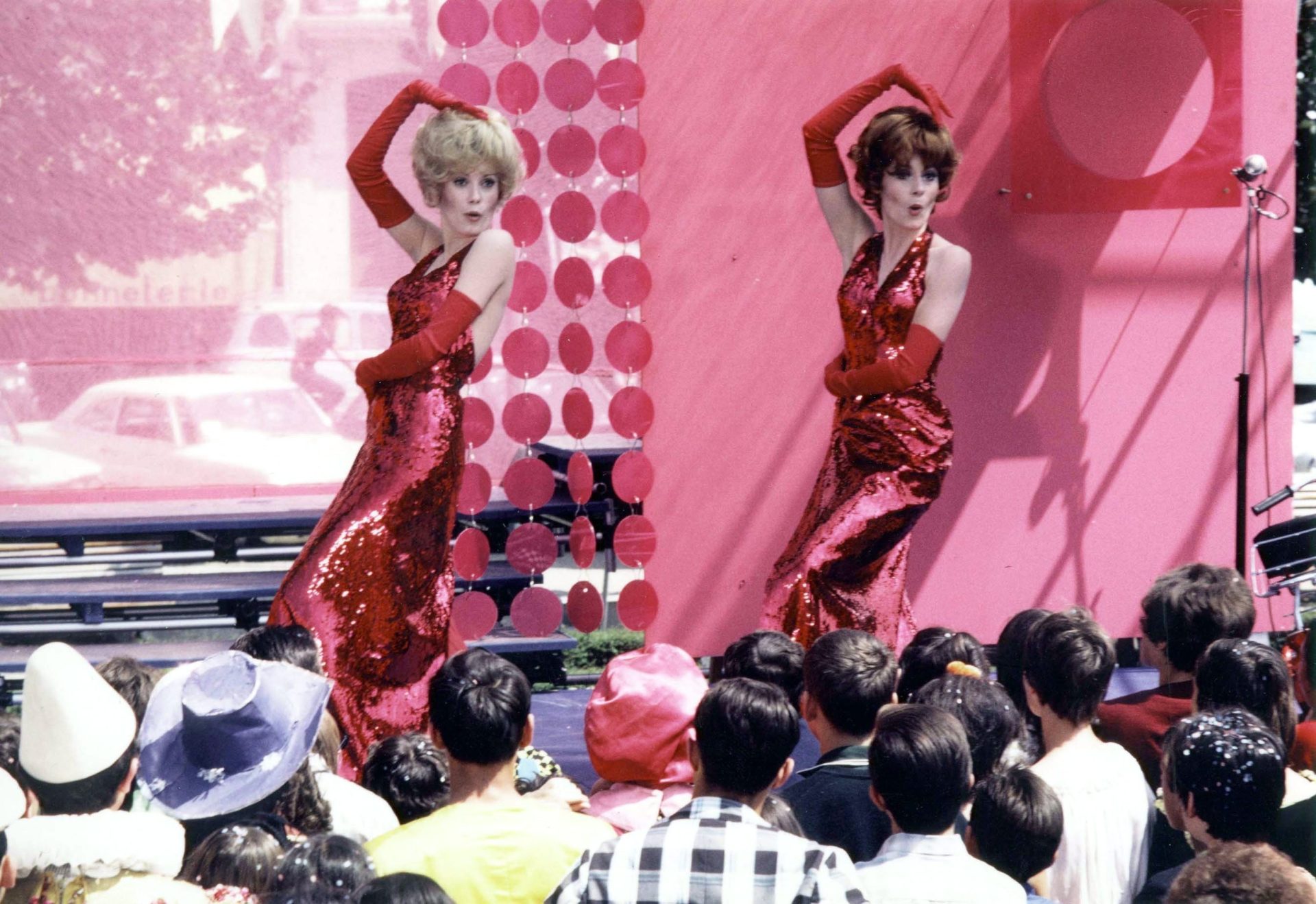 DH: For better or for worse, I see so much of my life in Jacques Demy's candy-colored celluloid. It's a life of dreams, of what could've been and what could be, of what should've been and what regretfully must not be. But for French cinema's most impassioned lover, these romantic have-nots can change in an instant with a chance encounter at destiny's beckon. Your satchel can come undone on a city street, and in that moment, where your greatest concern is finding your Swann in Love among all the busybodies, you look up and find it in the hands of another. And yet, you don't just merely find it. You seem to fall into it. In love, life takes on its own mysterious luster. It's the kind of acute awareness that one must find in blue daylight, or in the immensity of all things, felt or unfelt in you wishing me 'good morning'. Demy opens us up to that world of possibility, where any and all things could happen. He reminds us of romance's truest definition, that of the strangeness and inexplicability of myth and faraway lands forgotten to time. 
AG: That's precisely what makes this film so exciting! Demy has created a world of dreamers, yet rather than forcing them to confront the realities of love, these characters' hopes keep them buoyed. The vulnerability of love is something that's celebrated in every song, every dance sequence. By allowing these characters to dream, to reminisce, to beg for love in such a loud and colorful way, Demy celebrates these tender feelings. It's infectious.
DH: Exactly. I wonder why we can't always celebrate tenderness? A few days ago, I saw an Instagram post about Demy. A still of Catherine Deneuve in a cherry-red beret from Young Girls. But something about it felt off as if it was captured seconds before one of the musical numbers, or before one of her innumerable smiles. Her gaze felt hard, with the same sort of emotional hesitation that you can find in Vampire Weekend's Contra artwork. And splayed out in capital: LIFE ISNT A DEMY FILM. But why can't it be? Why do we have to feel so beholden to irony and emotional distance that we cannot dance in the street like Gene Kelly? I must be too much of an idealist, but I do believe that love is transformative, that even our desire to love can fill us with the lightness of a grace note. The sol-lah of Solange.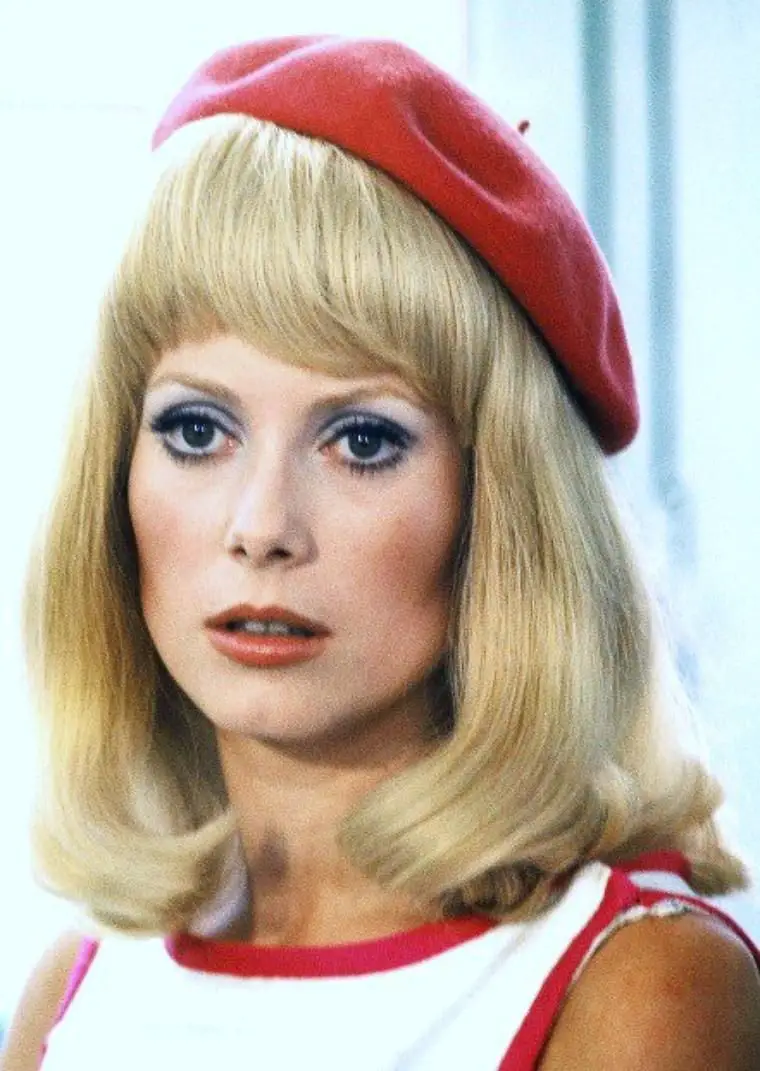 AG: Such is the power of Catherine Deneuve's gaze. I must admit that when I watch this film (or listen to the soundtrack), I am compelled to dance. I go back to my childhood ballet lessons and prance around to the jazzy tunes of Michel Legrand with a lightness that is missing from my day-to-day life. Even as someone who is a self-described romantic prone to daydreams, I must admit I've lost some of that lust for love. Maybe I've just been worn down by daily life.
I long for the kind of life Étienne and Bill have, traveling from town to town, sampling life's simple beauties along the way. Sure they don't find their "feminine ideal" at the end of the film, but take this verse: "Our life is the sea breeze/The smell of bread, the taste of wine\The pale morning sun/The black sun of stormy evenings/The smile of a wise child/The siesta in the cut hay/Crazy love in the middle of the wheat/And the cool wind on your face". Aren't those the small moments worth living for? Isn't that what really matters?
DH: I think about this idea so often. It's like imagist poetry. The 'moment' itself can be so beautiful without us having to ascribe any literary conceit to it. And you don't have to scratch your chin or cross your leg to coax the beauty from these little moments either. Sometimes this moment itself is simply enough. Isn't that love? A gracious love. A gentle love. The color of the night sky asks nothing of us and we ask nothing of it. And yet, we can always count on its return once the daylight fades to black. I think that's what makes Demy so much more radical than Jean-Luc Godard's most overtly political experiments. Demy opens our hearts to living and inspires us to hold out a little longer. It's revolutionary. 
AG: Absolutely! The reality Demy creates in the film is very farcical, one made up of impossible coincidences, but it comes from such a genuine place of love that it doesn't feel false or put on. Musicals are predicated on passion. The whole genre is based around the idea that whatever the characters are feeling, they feel it so deeply that it can only be expressed in a kinetic frenzy of dance or song. Spectacle fuels passion; the more extravagant the image, the more intense the emotion. Characters aren't afraid to look right into the camera and say (or sing) what they're feeling from the bottom of their hearts. With Demy and Young Girls, in particular, vulnerability isn't a symptom of naivete, it's intrinsic to art and life itself.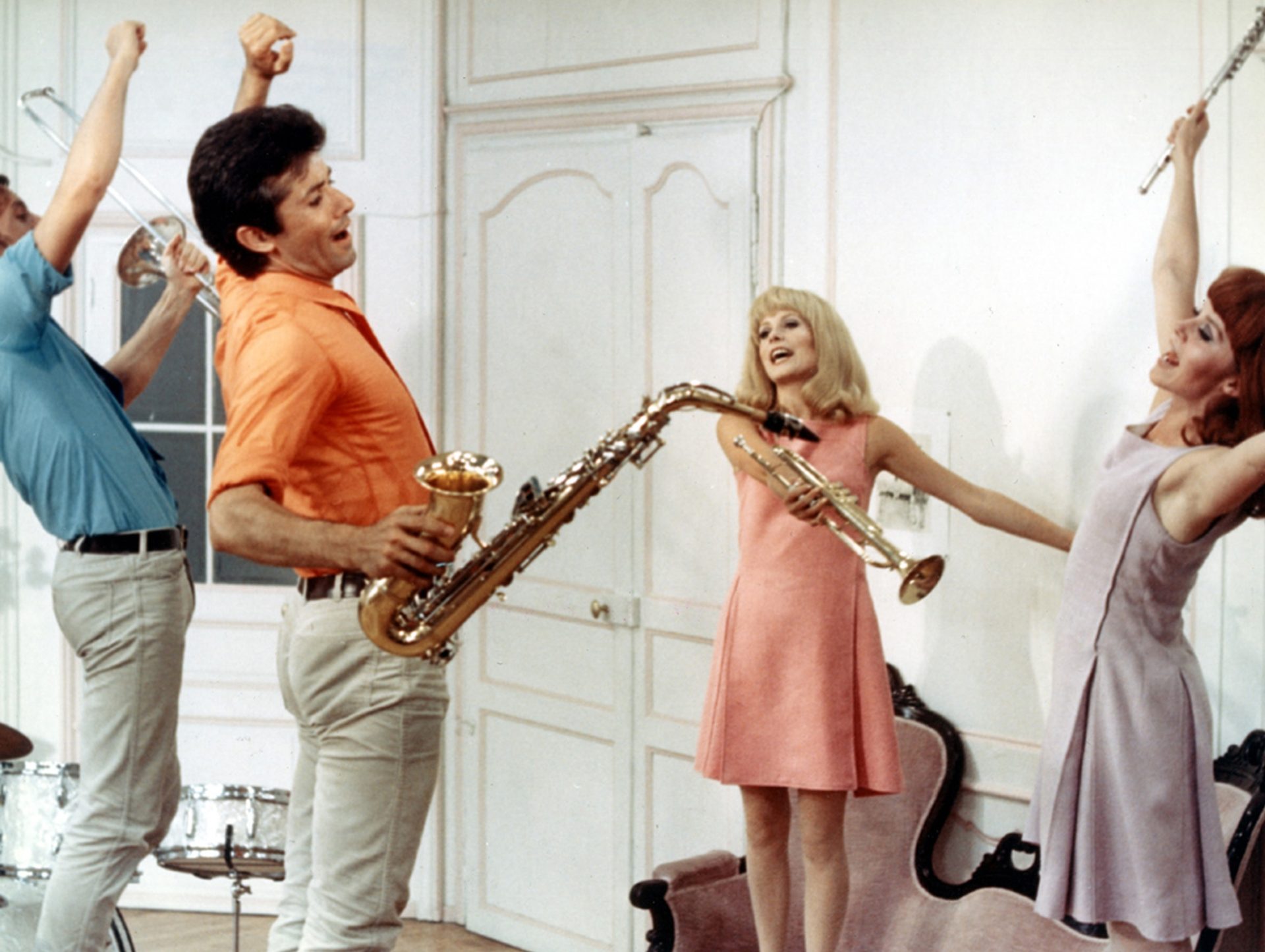 DH: Demy will always have a special place in my heart for this reason. I still remember my first experience of his work. It must've been the summer before starting college, and I can still recall the jolt of having watched The Umbrellas of Cherbourg. I certainly didn't watch it the way Demy intended, unless an iPhone 4s under your bed sheets counts? But I didn't have to convince myself of my love for him like with other directors. It felt so easy. And as I look back on all those years, I see how my life has been set to the tempo of his work. 
As of late, I find myself as uncertain of the future as Roland Cassard and his briefcase at the end of Lola. But who's there to say that this story cannot have a happy ending? In all honesty, Demy could make an argument for happy endings at every street corner of a city. It only takes a bump for the ending to write itself. 
AG: I think that's a beautiful way to look at it. Sure "life isn't a Demy film", but if you keep a lightness to your step, if you open yourself to the possibility of a beautiful coincidence, then the door is open for love to walk in. By savoring small moments of beauty, life becomes sweeter. Demy is a dreamer, and I believe his legacy encourages us to be loud with our love. Love is a color, a song, a dance. We should all be as barefaced and earnest with love as the residents of Rochefort were for that fateful fair.
The Young Girls of Rochefort (Les Demoiselles de Rochefort) is available to stream on HBO Max and Criterion Channel.
—–
Did you enjoy this article? If so, consider visiting our YouTube channel, where we discuss the latest and greatest in pop culture news.
---
Trending Now