'Batgirl' Set Photos Reveal Mural Of Batman & Robin
Posted On January 10, 2022
---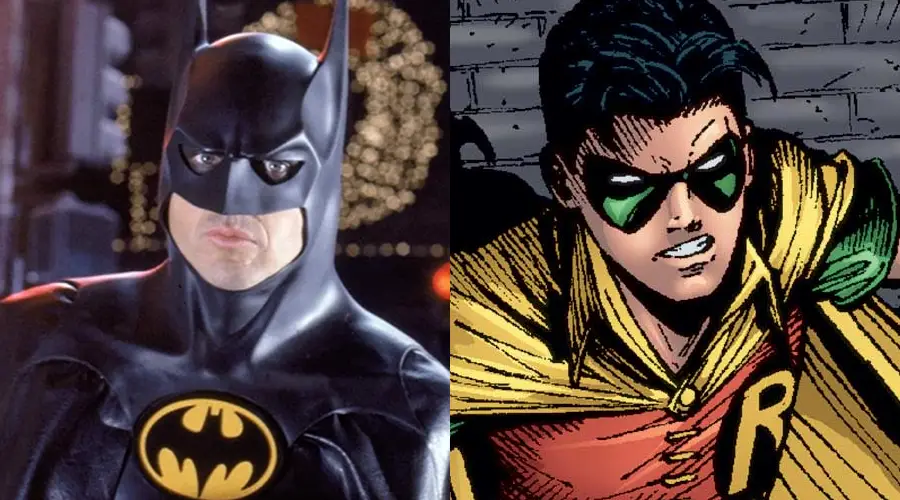 Wherever there's a camera there's a leak, and the latest batch of photos nabbed from the set of HBO Max's Batgirl movie is sure to get fans ready for more detective work.
A series of close-up shots posted by Andrew Milligan of PA Wire reveals a detailed but worn brick mural being handled by set dressers.  The Batman in the mural resembles a younger version of Michael Keaton's caped crusader from the early 1990s, with his vibrant yellow chest piece and utility belt gleaming off the dilapidated wall.
Hold on a second! The mural is of the Dynamic Duo, #Batman & Robin! 🦇 #Batgirl

[📸 Andrew Milligan/PA Wire] pic.twitter.com/hmUjgFqFSw

— Batgirl Film News 🦇 (@BatgirlFilm) January 10, 2022
Additionally, the images taken by Milligan also reveal that Batsy has some beloved company: his high-flying boy wonder. Just off to the right off Keaton's Batman is Robin, donning what looks like his classic comic book attire. Interestingly enough, his face has been scrubbed nearly clean off.
Batgirl isn't the first film following the Schumacher era to include Robin in its narrative; Synder dropped occasional callbacks to the character in Batman v Superman: Dawn of Justice and his cut of Justice League, and Christopher Nolan ruffled the feathers of just about every comic book fan with a late twist in The Dark Knight Rises. However, if the chipping mural is of any indication, Batgirl has a chance to give audiences a better understanding of the relationship the dynamic duo once shared before their tragic end.
Batgirl will be released on HBO Max sometime in 2022.
What do you think of Batgirl's latest set photos? Let us know in the comments below!
---
Trending Now