'Hawkeye' Episode 5 Review
Posted On December 15, 2021
---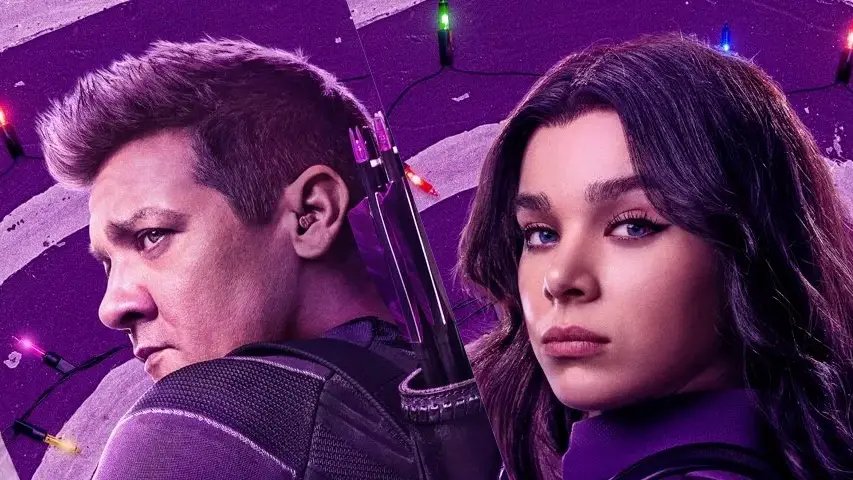 Hawkeye Episode 4 ended on an intense and emotionally cathartic note, with Clint's guilt finally driving Kate (Hailee Steinfeld) away and the return of Yelena Belova (Florence Pugh). Who, by the way, is seemingly on a revenge mission, finding Clint responsible for her sister Natasha's death. Hawkeye has a lot of plot threads to wrap up with just two episodes. Overall, episode 5 – titled 'Ronin' – makes for another excellent installment in the series. Hawkeye continues to be unique enough in tone to set itself apart from the other copious amounts of MCU content we've received this year.
From the opening scene, the episode hooks you and doesn't let go. Like the format of other Disney+ shows, the explanation of last week's cliffhanger works well. Akin to a continuation almost immediately after the events of Black Widow. The emotional prologue of the episode makes for a good example of how the rest of the episode will play out.
Kate gets much-needed interaction with her mother in this episode as well. The beginning of episode 5 plays out as some physical and emotional recovery for our cast. Steinfeld gets some more solo time this episode, showing great emotional range. Of course, her interaction with Yelena is one of the best parts of the episode.

Pugh is without a doubt the highlight of the episode. The evolution of her character from her debut film emerges through her charm and confidence. The charm, sarcasm, and humorous exterior hide a much more determined and angry interior. Less insecure than in her last appearance, Yelena is someone on a mission with a purpose for vengeance. Her chemistry with Steinfeld also cements them as a duo to watch for in the future.
Conversation between Kate and Yelena leads to intriguing discussions about the state of the world, and Clint's part in it. Kate's unwavering loyalty to Clint is put on full display here, and Yelena's hatred of him. Clint, in the meanwhile, continues to wallow in guilt. The episode has Clint coming to a crossroads in his life. In one of the most emotional moments of the series, Clint has a personal moment with himself, reflecting on Natasha's actions which lead to him being saved.
Kate finds her own path to heroism, with inspiring determination. Her arc from dependency to Clint to the need to do what she feels is right feels natural. While Clint comes to an intense confrontation with Maya, shocking revelations come to pass that will surely change the trajectory of her character. Overall, while some writing feels rushed in this 6 episode series, you could do worse than what Hawkeye has managed to give us.

As a penultimate episode, all of these seemingly unrelated events work well. From Kate's mother's fiance seemingly taken out of the picture to Yelena's employment, the fifth episode of Hawkeye sets things up for an absolutely explosive finale. Moreover, the episode ends with an absolutely shocking reveal. The repercussions of which are sure to go beyond just this series.
Overall, Hawkeye's fifth episode seems to confirm there are no weak links in this series so far. As all the plots finally begin to weave together well. While some are less developed than others, they still achieve the goal of getting our archer duo to grow. Moreover, Clint and Kate are finally where they need to be in their relationship to work together to wrap up loose ends, come the season finale. Let's see if Hawkeye can stick the landing next week. – Ernesto Valenzuela
Rating: 8.5/10
Hawkeye Airs New Episodes Every Wednesday on Disney+.
---
Trending Now