Screen Screams: 'Killer Klowns' & Other Things
Posted On October 27, 2021
---
It's that time of the year again. The month of October is upon us. So to celebrate, we at Full Circle Cinema put together another curated, month-long series with Screen Screams. Look, you heard the same 'ole song and dance from the other reviews. It's Midnight Madness baby! But you know what has been lacking in the madness? A whole bunch of clowns…specifically the Killer Klowns from Outer Space.
Take a dive with me and Rascal F. Kennedy to the year 1988. The Berlin Wall was still rockin' and dividin' (as walls do), Prince was still puckering his lips in his signature fashion, and a little movie called Killer Klowns from Outer Space was released. Killer Klowns from Outer Space went on cult status and was received positively amongst critics. I mean you can buy a costume of one of the clowns at Spirit Halloween??
From start to finish you're on a roller coaster nightmare that ends with…pies. Then when you get to the end of the movie you sit there, confused as to what you just watched. But, the underlying feeling of a subsequent rewatch plagues your brain, and next thing you know you're watching it all over again. It's just a zany good time from start to finish and works just as good (if not better) as a communal experience. So grab your chicken strips, grab your root beer, and prepare for a day of just Klowns.

Apparently, as well-received as it was, it was so bad people have been Googling to see if it's real? Yikes, the Chiodo brothers, Charles, Stephen, and Edward must have been on the high of their lives when they wrote this film. It's an extremely campy film that defies horror movie tropes good and bad alike. It was an iconic moment in 1988 and has been a Spooky Season tradition for over thirty years. This probably is why a lot of folks are afraid of Klowns, whoops, clowns now.
To commemorate the celebration of clowns, we thought we'd come up with five (read it and weep) of the Best Clowns:
Starting at #1: Ronald McDonald

Jacob: Here is the ultimate clown. He serves Big Macs, he will make you fat. They serve quarter pounders, they will put pounds on you. Also, when you see this clown you automatically know who it is. It's like the Mickey Mouse of food. What else is there to say? The Ron McDon himself is a staple.
Rascal: The master of the McRib. The Fast Food Fascist himself. The man that invented the Pink Slime scandal and is now investigating why his ice cream machines are always broken. McDonald is the King of them all. Besides his food giving you stomach fits, he also has a house full of children, that he's helping get better. (Don't quote me on that)
#2: Krusty the Clown

Jacob: I mean it kinda goes without saying, The Simpsons is legendary. By proxy, so is Krusty the Clown. He's the greatest mirror to the bastardization of comedy when intertwined with capitalism (but that's another conversation). He also has a big red nose too!
Rascal: Krusty the Clown was my second option behind Sideshow Bob, but Bob told me he'd gut me for calling him a clown so here we are. Krusty has been on our screens since the 90s. He's had some very iconic moments on the greatest animated show ever. Does that qualify him as a good clown though? I mean yeah, anybody not asking for a raise after almost 40 years is an idiot.
Jacob: Insane Clown Posse is like if you turned the early 2000's aesthetic into a musical duo. The Good, The Bad, and The (absolute) Ugly. Their music is pretty alright too!
Rascal: The only rap group to survive an Eminem beef. I mean, when's the last time you heard new Murder Inc music? I'M JUST SAYING. They're like the Grateful Dead, if they suck, made rap music, and wore makeup. Sure, we'll get internet threats for this bc their fans are insane, but peace and love brother, peace and love.
#4: The Joker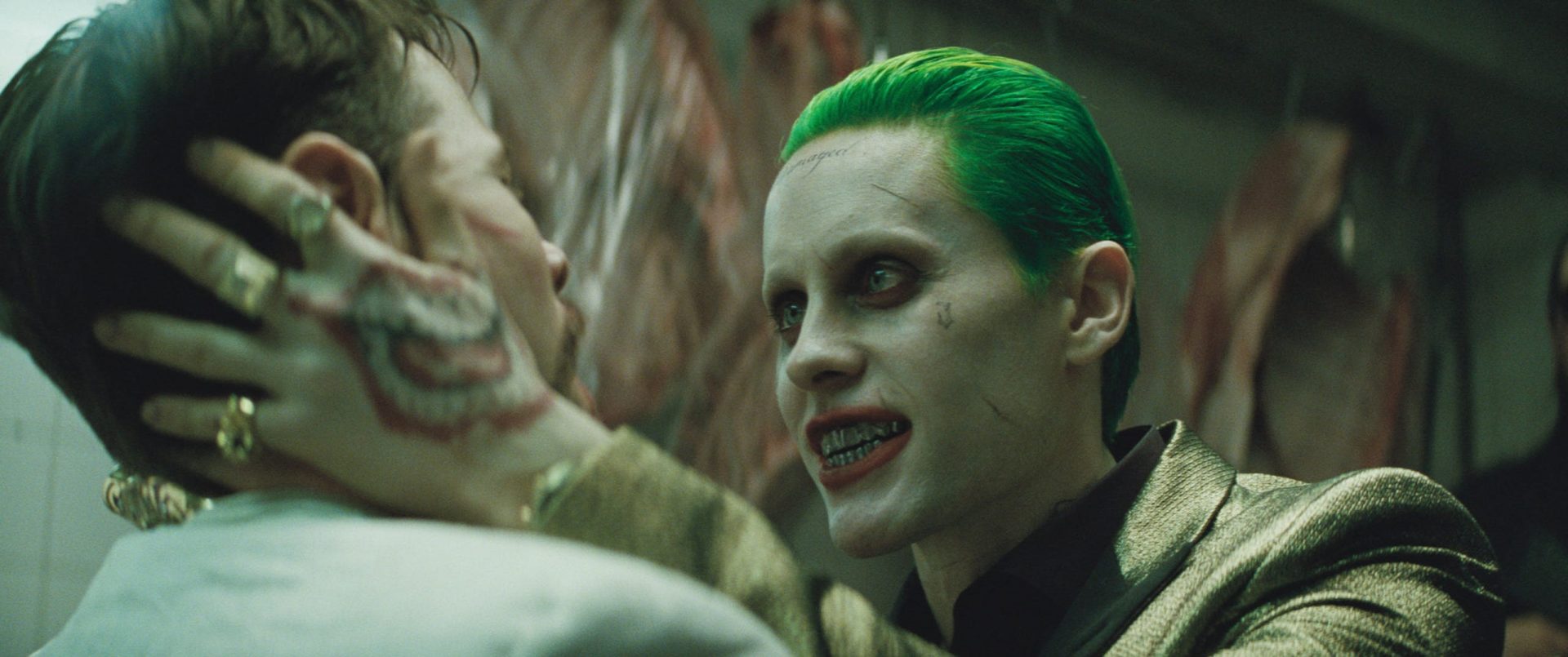 Jacob: The dude has been played for at least four different dudes. He's an icon and if you ask anyone who Batman is you automatically jump to The Joker as well. You go up to someone and say "damn they got Brendan Frasier to play Firefly" they'd probably say "you mean that canceled show?" Like come on, it's the Joker baby!
Rascal: Harley Quinn, I totally get it. I'm lying, I don't. He treats you like crap, I'm crazy but not that crazy. *Kanye Shrug* The simple fact that he's able to keep toots around propels him into the top 5. All I'm saying is, next time cast Gerald instead of Jared. Please and thanks.
#5: The Violator
Jacob: It's the violatin' clown himself! He was in that one movie I think, I don't know. It's got blue on his face though, that's pretty neat! Also why does he have a lock on his chain necklace? It's just kinda hanging out there.
Rascal: He's not the Vindicator or the Victimizer or the Vaporizer or the Vibrator! He's the VIOLATOR. One of the greatest villains you never heard of if you aren't a Spawn fan. Will he appear in the reboot? I hope so.
 – Jackson Mahomes
 – Captain Spaulding
You'll never be forgotten, my sweet, honorable princes.
——————————-
Oh yeah, Killer Klowns from Outer Space? Probably like a 7/10? What do you say, Rascal?
What's a rating to a bunch of alien Clowns? I'll raise you .5 and say 7.5/10! – Rascal F. Kennedy & Jacob Mauceri
---
Trending Now
You may also like