Screen Screams: 'The Beyond' Review
Posted On October 20, 2021
---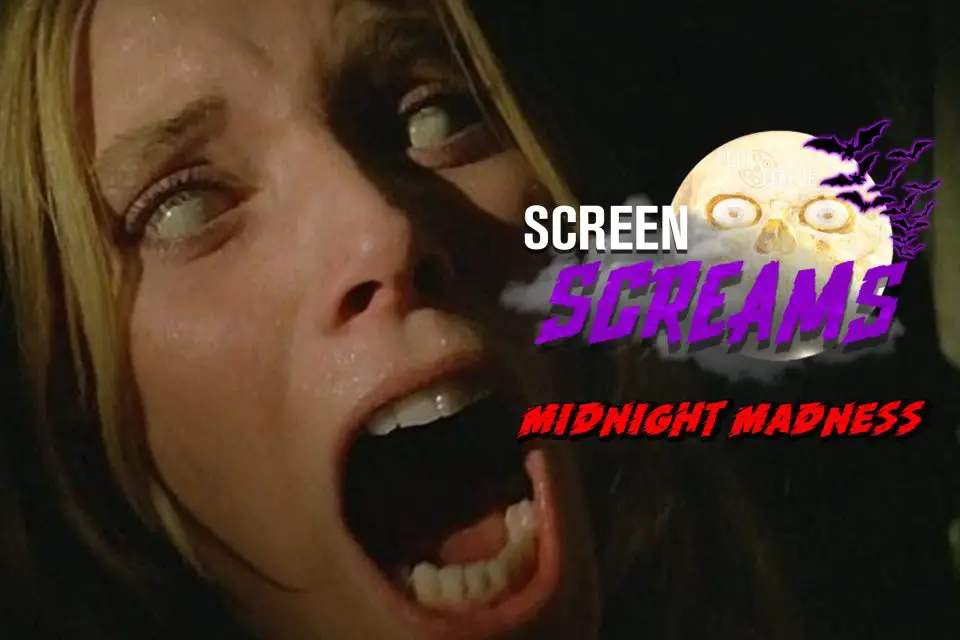 It's that time of the year again. The month of October is upon us. So to celebrate, we at Full Circle Cinema put together another curated, month-long series with Screen Screams. This year, we will be checking our clocks as we wait in anticipation for the forbidden delight we call "the midnight movie". And with midnight movies comes a variety of projects that are perhaps too niche for the masses. Today, we venture into the depths of Hell to examine Lucio Fulci's 1981 cult classic The Beyond.
My first impression of Lucio Fulci was with Zombi 2, and it was not a good one. The barnacle-encrusted undead of that film wasn't enough to counteract a lethargic narrative. Now that the time has come for another year of Screen Screams, it's only fair that I give Fulci another shot. Credit where credit's due, The Beyond is a full 180 from Zombi 2 and a seductive piece on its own to tear into.
Liza Merill (Catriona MacColl) moves from New York City to Lousiana to renovate the Seven Doors Hotel, left to her in her inheritance. Upon starting work, strange grisly things start to happen to those around her. She strikes up a friendship with an eccentric lady named Emily (Cinzia Monreale), who knows a lot more than she lets on. In the center of Liza's crumbling reality lies a book – the Eibon – which prophesizes the opening of one of the seven gates of Hell.
Horror from the 1970s has a remarkable ability to unsettle like any to come out before or after. Helped in no small part by a hearty dose of film grain, director of photography Sergio Salavati crafts a faded mosaic of eeriness. At all times, something's not quite right. Yet there's never a big ramping up of tension to build on that. Fulci is content to submerge his audience in discomfort. He lets them stay there, achieving a natural sense of that tension often artificially gained through huge plot events.

Really, that atmosphere is one of two pillars that keeps The Beyond engaging. The screenplay, written by Dardano Sacchietti, Giorgio Mariuzzo, and Fulci is dramatically inert. Events simply happen. Liza meets with Emily, elsewhere someone dies under suspicious circumstances. Rinse, repeat. Surely the performances rarely do much for the film. A prime example is Liza, who doesn't make anything resembling an impact onscreen. However, I will give kudos to Monreale, whose iconic look and haunting cadence are an iconic part of the film.
The aforementioned second pillar that holds The Beyond up is its gore. Special effects artist Germano Natali and make-up artist Giannetto De Rossi sell the film's grisly kills. Tarantulas tearing apart a man's face, a woman being dissolved into a pool of blood, a vicious dog attack, several eye gougings: these are images you can't unsee when you shut your eyes. These gaudy kills linger, letting Fabio Frizzi's capital-G Great score run as a jam session in the background as the audience gets to take in the full ghoulish nature of what's happening. Hell, it's like a music video for sickos!
These gore effects and the atmosphere combine to give The Beyond a singular vibe. One of Hell and Earth melding together. Evil seeping into reality, comforting tranquility replaced by the macabre and vicious. Honestly, whether or not you want to sit in such discomfort depends on your personal tastes. Do you want a taut story with good scares? Or do you want a languid tone piece that lets you marinate in the perversion of what you know? If you fall into the latter camp, watch The Beyond immediately. – James Preston Poole
Rating: 7/10
The Beyond is available on digital HD, home video, and is now streaming on Shudder.
---
Trending Now