'No Time To Die' Movie Review: "The Most Emotional Bond Yet"
Posted On October 7, 2021
---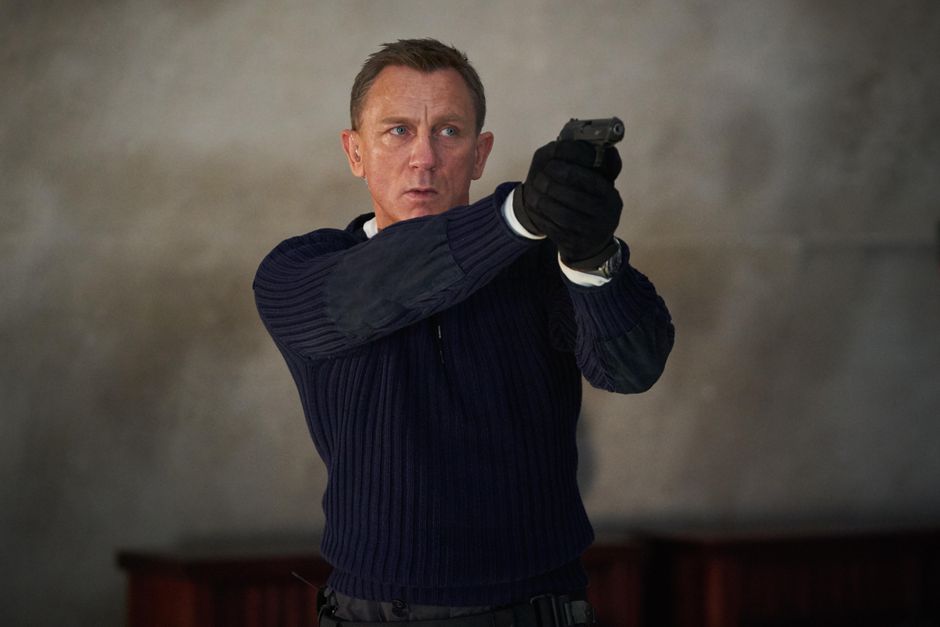 James Bond is finally back after a six year hiatus. After the critical acclaim of Skyfall and mixed reception of Spectre, there was uncertainty in the air. No one was sure if Craig would be returning. Moreover, it seemed the Craig chapter would come to an end with a mixed bag. Enter: Cary Joji Fukunaga. The True Detective and Beasts of No Nation director signed on, along with Daniel Craig, in what's said to be his last outing, in No Time to Die. What follows is the most creatively bold 007 film yet.
No Time to Die follows James Bond on a mission comprised of personal vendettas, intimate relationships, and global stakes. None of this is really new to the Bond franchise. However, the execution of these concepts couldn't be more different than anything that has come before. What Fukunaga and a myriad of screenwriters set out to do is confront Bond with all of his past missions. Unlike the contrived story beats in Spectre, Fukunaga aims to make things more personal, natural, and slower paced. Because of that, we have a much longer runtime (beating out Spectre) and a film that lets its ensemble breathe.
It is a film that feels deeply personal to everyone involved, with themes and tones that haven't been tread on in the Craig-Era of 007 since maybe Casino Royale. Moreover, it humanizes the iconic spy in a way that no other James Bond film has done up until this point.

Bond, after finding happiness with Madeleine Swann, is drawn back into the complex world of espionage as a favor to an old friend. Eventually the mission and adversary soon finds itself having a dangerously close connection to Bond's personal life. That's all that can really be said about the premise of No Time to Die without spoiling anything. There's a complex narrative thread in the film, with deep connections to the past films like Casino Royale but most importantly Spectre.
In fact, the dense plot becomes something of an issue if you haven't memorized a lot of the lore from the rest of the Craig Bond films. There is a reliance on films of the past for the narrative to have a real impact. There's a certain weakness to the film because of that, but the film still manages to pack the emotional gut punch when it needs to. That's in no small part thanks to the incredibly talented cast. In his final turn as the iconic spy, Craig delivers his most nuanced performance yet. In what almost feels like a celebration of the character, Craig takes the hefty runtime and uses it to display every facet of the character that we love.
From the sense of humor, to the stoic killer, Craig gives us a chance to really delve deep into his Bond. His relationship with Madeleine is at the heart of the film, and Léa Seydoux gets another chance to shine as well. After her introduction in Spectre, Swann gets a chance to be fleshed out. Her vulnerability and strength are more evenly balanced this time around too.

In regards to supporting cast, Fiennes as M evolves into something like the M of old. A morally compromised leader, disillusioned but still trying to do the right thing. Q and Moneypenny are also as charming as ever. Jeffery Wright as Felix makes his return too, as well as newcomer Ana De Armas. Moreover, Dali Benssalah as 'Cyclops' has the makings of a classic Bond henchman as well. His work as a physical threat to Bond is fantastic and results in some very clever tongue in cheek moments from Craig as well. Each cast member has their time to shine, and none really feel like wasted space.
Then of course there's Rami Malek as Safin, the antagonist of No Time to Die. Like other villains preceding him, Malek as Safin has scarce appearances in the film, maximizing the weight of his presence whenever he shows up on screen. Safin also serves as a mirror to Bond. Not on a physical level, but of their desires, wants, and needs. A darker, twisted version of Bond who never found the strength in himself to become a better person. Safin serves as a fitting final antagonist for Craig's Bond. When the two finally share the screen together, it is absolutely terrifying and electric.
There's a real sense of dread whenever Safin is on screen, and his outlook on the world in opposition to Bonds is cliche but it works so well in the context of the story. As the final Craig Bond villain, you could do worse than Malek as Safin.

Fukunaga's direction for the film allows some more tense moments than what's usually expected from Bond films as well. There are a lot more slower, character driven moments to match up with every bombastic action scene. Speaking of which, the action in No Time to Die is superb. Expertly choreographed, Craig and co. go all out to ensure this last Bond film of his is the most visceral. A certain one shot shoot-out stands out in particular.
Fukunaga also has the ability to bring his own signature style to the franchise. From the opening scene to the final shot, No Time to Die feels inexplicably timeless and akin to the Bond of old. There's a charm to it in some of the spy-centric scenes, and sudden dark turns that bring it back to something like the opening of Casino Royale. While it struggles with its tonal balance halfway through the film, by the end it makes up for some of those faults.
Overall, No Time to Die is a fitting end. A well made conclusion that takes it time with the characters that, while boasting a hefty and intimidating narrative to follow, still maintains some of the most powerful and emotional moments ever seen in a James Bond film. Cary Fukunaga delivers an ambitious and incredibly human entry in the 007 franchise while providing an excellent conclusion to Daniel Craig's tenure with the character. Until next time, Bond. – Ernesto Valenzuela
Grade – 8.5/10
No Time to Die is Now Playing in Theaters
---
Trending Now