'The Survivor' (2021) Review: "A Lethargic, Battered Biopic"
Posted On September 15, 2021
---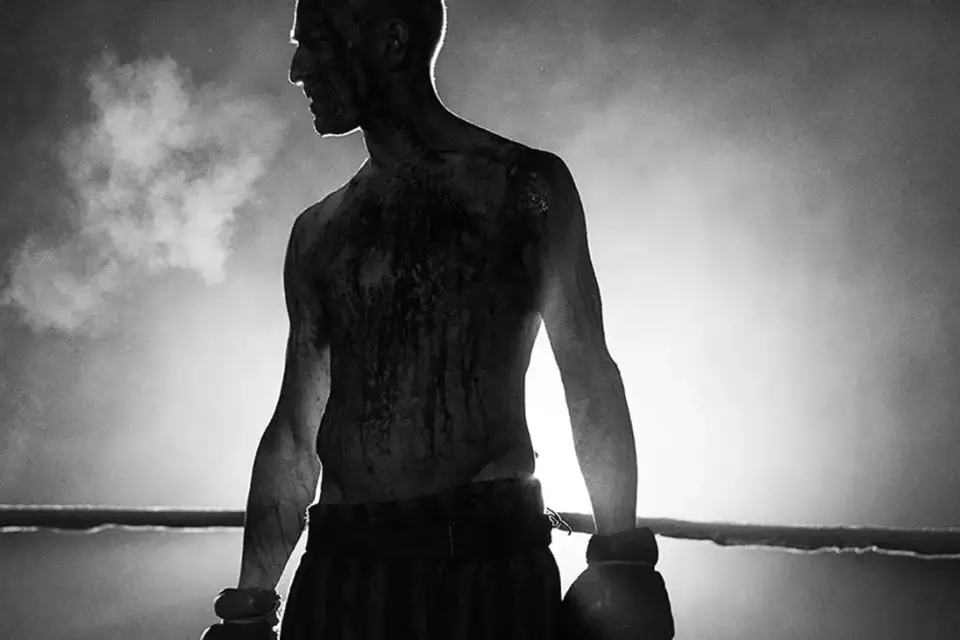 Confession time: the biopic is one of my least favorite film genres ever. Far too often, a film within this genre tries too hard to encapsulate the worthiness of its main subject. Sometimes, a key moment in a person's life does not get as much attention as it deserves. Other times, a minor moment gets such a spotlight that half the movie is about that. Of course, there are dozens of exceptions that jump over hurdles to deliver something impactful. But most of the time, you get a movie as lethargic and battered as The Survivor.
Oddly enough, "battered" is a fitting description for this film as it centers around a boxer named Hertzko "Harry" Haft (Ben Foster). During his time at the Auschwitz concentration camp, he gets an opportunity from officer Schneider (Billy Magnussen) to serve as entertainment for the Nazis. This involves him fighting his fellow prisoners in a boxing ring to the death. Years later, he decides to make boxing into a career, as he travels to the United States. Here, he finds a trainer named Charley (Danny DeVito) to help him prepare for his fight with Rocky Marciano. Meanwhile, he meets a woman named Miriam (Vicky Krieps), who spends her time helping Holocaust survivors find their loved ones.

Already, I am telling Harry's life story in a way that's easier to digest than Justine Juel Gillmer's screenplay. Instead of showing events in chronological order, we get a structure that goes back and forth between the past and present. Considering that it wants to explore Harry's post-traumatic stress, it's easy to see why Gillmer made this choice. But in order for this structure to resonate, it cannot spend too much time in the past. Unfortunately, it dedicates a large portion of the 129-minute runtime on the scenes in Auschwitz. This means you get long expository flashbacks as well as the quick stress-induced ones.
I would perhaps be kinder to this overreliance on flashbacks if the main body of the film had much to offer. But for some strange reason, The Survivor is allergic to engaging drama. Just about the only thing it shows that has real weight is Harry struggling to keep himself together. During his training, he loses his entire focus due to something that triggers his PTSD. In one case, he proceeds to duck and cover at the sight and sound of fireworks. These moments make for a layered protagonist, and Foster does a fine job at projecting the character's pain. However, not much else gets to make an impression due to the thin writing.
When the movie doesn't suffer from thin writing, it gets to suffer from wobbly directing. Barry Levinson is far from an amateur filmmaker, and yet a lot of it feels like the work of one. For all the scenes in America, the makeup artists make the baffling decision of touching up Foster to look like… not Harry Haft. With all the weight on Foster's face, he looks more like Robert De Niro's portrayal of Jake LaMotta in Raging Bull! But that's not the only instance of cutting corners. Whenever sets or costumes are visible in the Auschwitz scenes, they appear as cheap. And unfortunately, the flashbacks' black-and-white cinematography does nothing to hide that fact.

That said, nothing is more annoying than the sight of genuinely good elements being put to waste. The Survivor gets the blessing of pretty qualified actors, and yet it offers them nothing but scraps. DeVito, in particular, gets the worst of this as he doesn't appear in more than a handful of scenes. And in the case of Krieps, her naturally warm screen presence fails to make her character noteworthy. The only obvious indicator of Miriam's high significance is that she appears onscreen more often than almost everyone else. Lastly, the relationship between Harry and Schneider hints at a fascinating tale of fake affability that the movie merely treats as a tertiary point.
Deep within the flashbacks is a tale about how the horrible treatment of Jewish people can persist even in situations where it seems like the opposite is happening. And deep within everything else is a boxing movie in which the biggest obstacles are not the opposing fighters. The Survivor has every right to take one of these approaches, but it ends up doing both instead. In doing so, it becomes a movie that knocks itself out before it even steps into the ring. I have confidence that someone can take the story of Harry Haft and make it into a riveting film. It's just a shame that Levinson and Gillmer are not the people to turn that into a reality. – Mark Tan
Rating: 4/10
The Survivor's release date has yet to be announced.
---
Trending Now