'Beckett' Review: "Man On The Run Thriller Limps"
Posted On August 17, 2021
---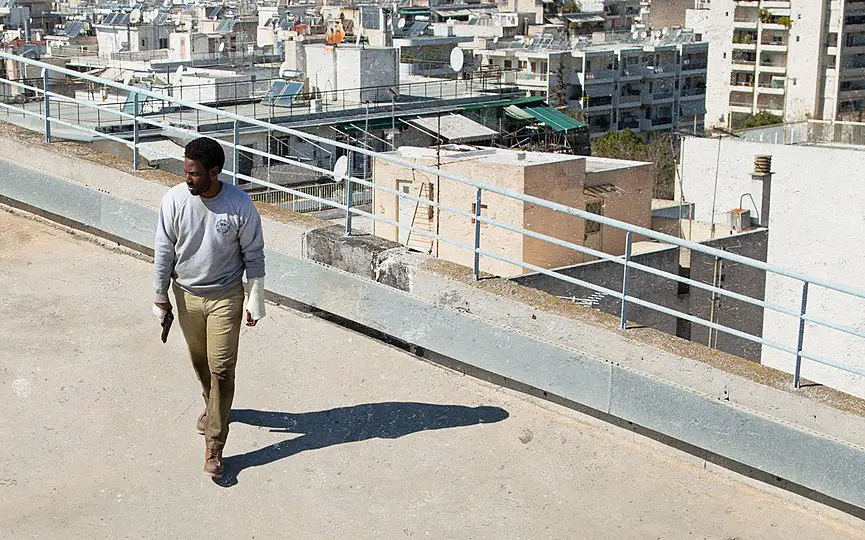 North by Northwest. Essential viewing for anyone who enjoys thrillers. Smarmy ad executive Roger Thornhill (Cary Grant) is mistaken for someone else, leading to a coordinated effort to take him out. With a momentum that never stops, Hitchcock's 1959 opus features stupendous action, romance, comedy, and a dash of political commentary. It perfected that kind of "man on the run" story to the degree that every film of that subgenre since has been trying to gain even a shred of its energy. Few fall flatter in the attempt than Beckett.
It's certainly not for a lack of acting talent. At the outset, Beckett has a strong enough chemistry between its title character and his girlfriend April (Alicia Vikander), who are vacationing in Greece, to build upon. Direction from Luca Guadagnino collaborator Ferdinando Cito Filomarino serves the opening section quite well. Beckett and April's relationship feels rocky, though ultimately loving. They're a couple the audience might be open to following on a conspiracy-ridden adventure. It certainly would be a shame if Beckett fell asleep at the wheel and led to April dying.
Yep, we get hardly more than 10 minutes with Vikander before Filomarino and screenwriter Kevin A. Marino have her fridged via Beckett careening off a cliff into a seemingly abandoned house. It's an apt metaphor for a film that flies off the road early on. Supplementation for this notion comes when Beckett returns to the house, passively planning to kill himself when two Greek police officers appear and fire at him for witnessing something he wasn't supposed to be. Beckett doesn't run, he stumbles.
From one set piece or plot point to the next, John David Washington tries his best to make his character work, yet that sense of overwhelming stumbling never leaves. Beckett is no kite in a storm. Witnessing the two Greek officers chase him down as he tries to get to the U.S. Embassy and figure out what's going on, it has all the excitement of watching a mall-walking competition. Things only get worse when Beckett encounters anti-fascist activist Lena (Vicky Krieps, also let down by the material).

An aimless film is bad enough. An aimless film that's somehow also trying to say something is worse. Somehow along the way, Beckett co-opts anti-fascism as its modus operandi. Not in the way that it actually seems to believe in those ideals, however. More in the sense that they're taking a popular topic of the political moment to artificially attach weight to a lifeless dud.
It's a great shield for criticism should the creatives get defensive, I'll give them that. And if they were to get defensive, I'd raise them an unbelievably ill-advised action sequence that takes place during a protest-turned-riot by the police as Beckett tries to get away from the police. As tragedy plays out in the background, dizzying cinematography and a score full of discordant percussion want to make it look "cool". A protest is treated like Bill Murray trying to acclimate to Japan.

Beckett almost redeems itself with a late-in-the-game appearance from Boyd Holbrook. Playing a wormy government spook, Holbrook is hilarious in this role just for how cynical the character is. This character's subplot comes close to some sort of commentary on how the international government views revolutions. Close, but no cigar, because the rest of the movie is Beckett.
Beckett is a lifeless affair. Not diverting enough to be dumb fun, not smart enough to be thought-provoking. Not worth clicking play on Netflix. At least we can thank them for keeping this kind of inert sludge out of the multiplex. – James Preston Poole
Rating: 2/10
Beckett is now streaming on Netflix.
---
Trending Now