'Animal Kingdom' S. 5, Ep. 5 "Family Business" Review – A Power Struggle
---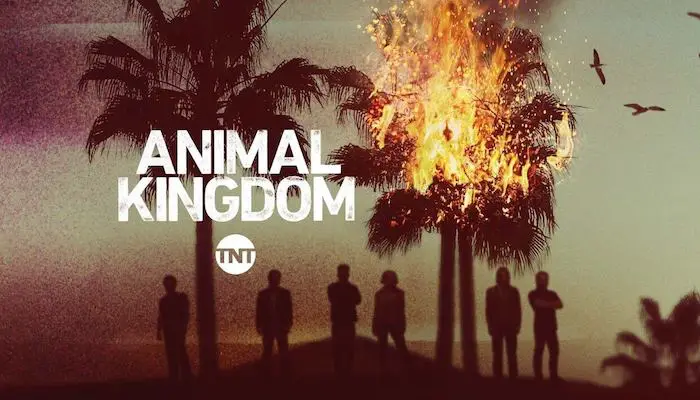 Animal Kingdom is focused on a crime family, the Codys. You knew that already, but it's very important to focus on that. As it's the title for this week's episode. This season has been the beginnings of the family business involving Janine (Leila George), Andrew (Houston Towe), and Julia (Scarlett Abinante). On the backend, it's been the Cody boys – Deran (Jake Weary). J (Finn Cole), Pope/Andrew (Shawn Hatosy), and Craig (Ben Robson) trying to get everything she gave away in her Will.
This week, Pamela Johnson (Charlayne Woodard) finally goes to meet the Codys, and she brings along her son Phoenix (Alimi Ballard) and Granddaughter (Chelsea Tavares). During last week's episode she told Deran they could earn Smurf's estate back, save the family business, and this week she stated the same. She offered the boys a job that would help them towards getting the estate back. The job? Steal a safe that holds something being used to blackmail her. The boys have two options: accept the job or be moved out by the end of the week. Pope also is still dealing with his mental health issues, and the death he finds out about from an old friend. J and Deran are still having their power struggle, and Craig is starting to distance himself a bit from Renn. Resulting in some hasty decisions involving Frankie.

In our blast from the past, we see Janine plotting on how she's going to takeover Oceanside. She slowly incorporates Julia and Andrew into her plans, and Jake (Jon Beavers) is a little iffy about it all. Her takeover starts with a vulnerable police officer, she makes him an offer to become a father so he can earn money to take care of his sick mother. These are the beginnings of the Cody crime family, and as we see the results are good as gold.
The episode was written by Vanessa Baden Kelly, and directed by Janice Cooke. The all-woman duo had a pretty great outing for this episode. They focused on the family business aspect of the past and future and set up one of the most important jobs in Animal Kingdom history. We've seen some important jobs, but this one is seemingly for all the marbles. I mean, they could easily blackmail Pamela instead of giving her the safe back. This episode and the following will be very important, I'm assuming. The duo really did well with the setup, and the writing was incredible. I am hoping we see more of them in the future.

This episode wasn't as fast-paced or action-packed as other episodes this season, but it was important. The pacing was correct, and the dialogue was important. The sub-plots were very interesting and created a string of reactions that will reshape this show for the entire season. The parallels of past and future are extremely interesting, as I'm sure like me, you're all curious as to why Smurf left Pam everything.  We've got a ways to go and a lot to see, soon we will see the culmination and why it's all happening. Smurf had her skeletons and they are falling out of the closet. – Rascal F. Kennedy
Rating: 8/10
New episodes of Animal Kingdom premieres Sundays at 10pm/9c on TNT!
---
Trending Now
You may also like