Revisiting The Power Of Pixar During The Pandemic
---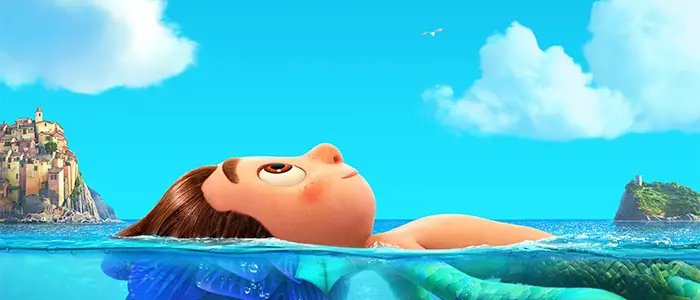 Pixar is a studio well known for its tendency to ask broad, existential questions. What if your forgotten childhood toys longed for your attention? What if the monsters in your closet were actually afraid of you? What exactly makes us who we are? For over 30 years now, the folks at Pixar have produced beloved animated classics, introducing us to wondrous worlds packed to the brim with iconic characters. Their stories speak to us through their meaningful explorations of real-world issues, and yet, they're masked in the beauty of cutting edge computer animation. Pixar's determination to make us feel is what separates them from the rest. Their own CCO Pete Docter once said, "When people go to a movie, they want to see some sort of experience of themselves on the screen."
Though Pixar's track record is impressive, there's been some discourse here and there over the quality of their more recent releases. During the pandemic, I've heard mixed opinions regarding the three latest additions to the Pixar library. Sure, not all 24 of the studio's feature films have received universal acclaim from everyone, but stories speak to us in different ways. You may see a bit of yourself in a story that's gone under appreciated. You might find something special within a film that's been deemed uninteresting. Here, I'd like to examine the importance of Pixar's three pandemic releases, and why they're the exact kinds of stories we need in our frenetic adult lives.
Onward: Honoring the Lost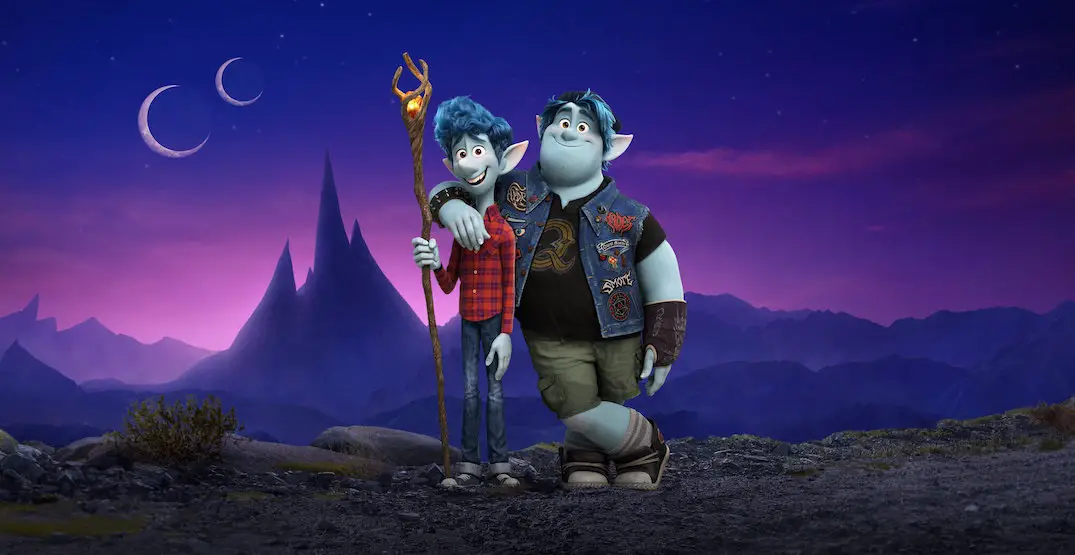 Onward had the misfortune of releasing at the start of the pandemic, which robbed it of its much deserved box office potential. The story of Ian and Barley Lightfoot was dismissed by some as generic, especially when compared to the lineup of Pixar's golden age. While there's an argument to be made there, I found this film to be absolutely delightful. It's heartwarming, exceptionally animated, and heavy with the emotional weight you'd expect from a studio like Pixar. Some might say it's not the story we necessarily wanted, but I'd dare say it's the story we needed in an era of loneliness and grief.
READ: 'Pig' Review: The Best Film Of 2021 (So Far)
Onward tells the story of two young siblings on a quest to spend just one more day with their deceased father. Their journey takes them across their suburban fantasy world, and it's every bit as charming and imaginative as you'd expect. This story resonated with me for a number of reasons, but its core themes about family and memory hit especially hard during the pandemic. I myself have two brothers I'm very close to, so the film immediately clicked with me. Anyone with a sibling can connect with the Lightfoot duo, and their dynamic stirred up fond childhood memories that had been long buried. My brothers are always looking for new movies to get lost in, and I immediately recommended this one to them.
From the beginning, Ian and Barley are forced to reckon with their father's untimely passing. The early loss of a loved one is, unfortunately, very poignant in our time. For me, the message of Onward is to look inward; to find pieces of those who are gone, lurking within ourselves. Our time is short, but Onward reminds us of the connections we share as human beings. It's a love letter to mothers, fathers, brothers, sisters, and the relationships we share with them. I ended my first viewing of Onward with a grateful heart, and I'm thankful that Pixar gave me that experience.
Soul: The Beauty of Existence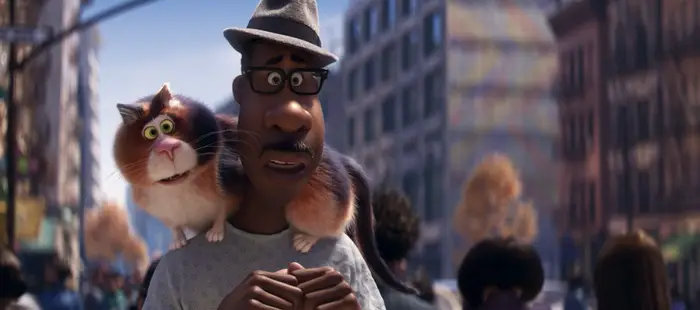 There is perhaps no other Pixar film that has filled me with so much existential dread. Soul is a powerhouse of animated storytelling, bursting at the seams with dazzling visuals and complex subject matter. On top of that, it features an incredible soundtrack by industry greats Atticus Ross, Jon Batiste, and Trent Reznor. There's plenty to love about Soul, but its most impressive quality is its ability to make us ponder our own lives, and even our very existence. Pixar doesn't make movies for kids; they make movies for everyone.
READ: 'Monsters At Work' Ep. 5 Review
The film follows Joe Gardner, a middle school music teacher who's living an average and unfulfilling life. After a tragic accident separates his soul from his body, Joe embarks on a journey to take his life back. Along the way, he finds a new appreciation for the life he had, realizing that life's true meaning isn't found in any one significant achievement. Rather, there's meaning to be found all around us. Joe's story about confronting his life's meaning is universally relatable, especially as we grow older. For many, entering adulthood is a daunting uphill battle, but Soul offers a comforting reminder of the beauty to be found in all of life's offerings, both large and small.
I find that people my age often rush to their own judgement, or allow comparison to be their thief of joy. Joe Gardner's story is an enormously spiritual one, but it's also rooted in personal truth. Life is beautiful, tragic, frightening, and comforting. It's a big, complicated existence we're in. Sometimes, it isn't always fair, but Soul's mature and layered tale of finding joy in the tiniest momentary specs of life is one of Pixar's most important. They say life's about the journey, not the destination. No film captures that more accurately than Soul.
Luca: Overcoming Fear
Luca isn't a film revolving around a grand adventure, nor is it massive in scope. But that's exactly why I love it so much. Its smaller, more intimate sense of scale is one of its defining traits, and it lends itself incredibly well to the deeply personal story found within. It doesn't attempt to ask the audience to do any broad self reflection, and it doesn't have to. It's exactly the kind of story it needs to be, and it was one I could relate to more than I expected.
READ: J.K. Simmons In Talks To Return As Commissioner Gordon In 'Batgirl'
Set in the 1950s Italian Riviera, the film follows Luca Paguro, a sea monster boy with the ability to take human form. He and his new best friend, Alberto Scorfano, venture into the seaside town of Portorosso to experience life on land, meeting new friends and enemies along the way. It's a coming-of-age story wrapped in a bright and colorful summertime package, evoking all the charm and appeal akin to a Studio Ghibli story. But, it grips viewers with its themes surrounding personal growth, identity, and confronting internal conflict.
As someone who suffers from an anxiety disorder, I saw myself in Luca. I could relate to that same fear of the unknown. Alberto reminded me of my own childhood friends who stuck by me despite my hesitation towards anything unfamiliar. The boys' catchphrase, "Silenzio, Bruno!", was a unique way of saying, "Relax. It's okay. Quiet your mind." Something so simple can serve as an avenue to broader discussions regarding mental health and identity, both of which are enormously important for any child to learn about. Luca is the kind of film I wish I had growing up, but I'm so glad that the young audiences of today can latch onto Luca's story.
For me, the magic of Pixar's storytelling isn't lost. Some of us just happen to find it in different places.
Onward, Soul and Luca are now streaming on Disney +.
---
Trending Now