'Animal Kingdom' S5, Ep3 – 'Free Ride' Review
---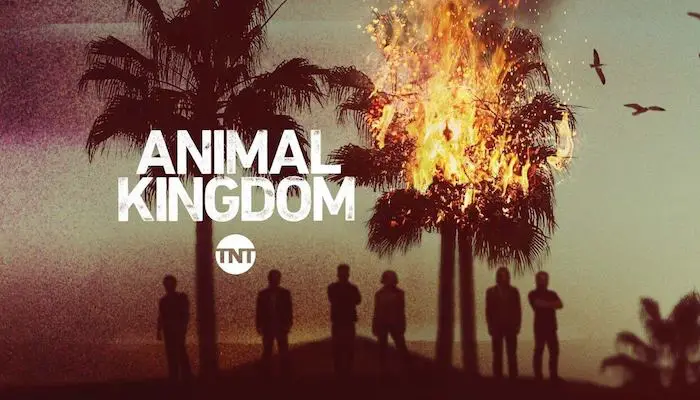 Animal Kingdom has made it a point to showcase the Cody family's love for extreme sports – biking, climbing, skateboarding, motocross, etc. The latest episode of the show is definitely a highlight of that. This season is still focusing on the obvious, the Codys figuring out a way to keep the business alive post-Smurf. They are also uncovering secrets and finding ways to cope. The creative team is doing well, as each episode is building towards a momentous season finale as they have done in each season.
Last week Pete Trujillo (Reynaldo Gallegos) told J (Finn Cole) about a smuggler's plane crash in the mountains. He asked J to recruit his uncles and go find the plane. This week, we see the Codys bike and hike to the plane, and trouble followed. J's uncles Pope (Shawn Hatosy), Deran (Jake Weary), and Craig (Ben Robson) feel tricked when they find out what's in the plane. Pope also spills the beans about J's bowling alley, laundromat, and condo. Pope looks to J in an effort to cope with the loss of his mother. Deran is finding some naughty ways to cope with his loneliness. Craig and Renn (Christina Ochoa) are still figuring out parent/work life, as Renn won't stop dealing.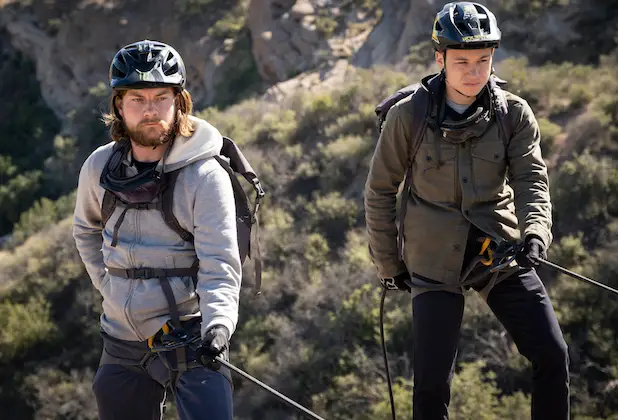 Also, we get flashbacks of Janine (Leila George) and how her business came to be. Janine has a young Andrew (Houston Towe) and Julia (Scarlett Abinante), and they are just coping with their living situation – Pam Johnson's (Milauna Jackson) home and car/motel. She sets up a job to rob the man who threatened to shoot her, Pam kicks her out and she teams back up with Manny (Rigo Sanchez) and Jake (Jon Beavers). She decides to move to Oceanside which is where she's been residing since we first met her in season one.
This week's episode of Animal Kingdom was directed by John Wells and written by Bradley Paul. This duo seems to work well together as they build the drama, the action, and the utter confusion that drives the show. J is showing more and more that he's like his grandmother when it comes to keeping secrets, but he also has her intelligence. The character development for him will be critical as he seems to be becoming the very thing he hates: Smurf. It started in season three and has boiled over to the last two seasons. There's still so much left in the season to cover, this is the tip of the iceberg. Hats off to a creative team that's constantly pushing the envelope.

As the season goes, we should expect more tension between the boys. This episode did a good job helping with that. The Cody family is a business that has essentially lost its CEO and has no interim. Everything is mounting up for an explosive ending, and I can't help but wonder if this is what Smurf wanted. She created a distrust among her children that lead them to constantly leaning on her. She treated her children like employees and didn't give them the knowledge needed to keep running a business (outside of J). These are all questions I'm hoping are answered sooner rather than later. We will see soon… – Rascal F. Kennedy
Rating: 9/10
New episodes of Animal Kingdom premiere Sundays at 10pm/9c and are also available on the TNT app!
---
Trending Now
You may also like