'Masters of the Universe: Revelation' Part One Review
---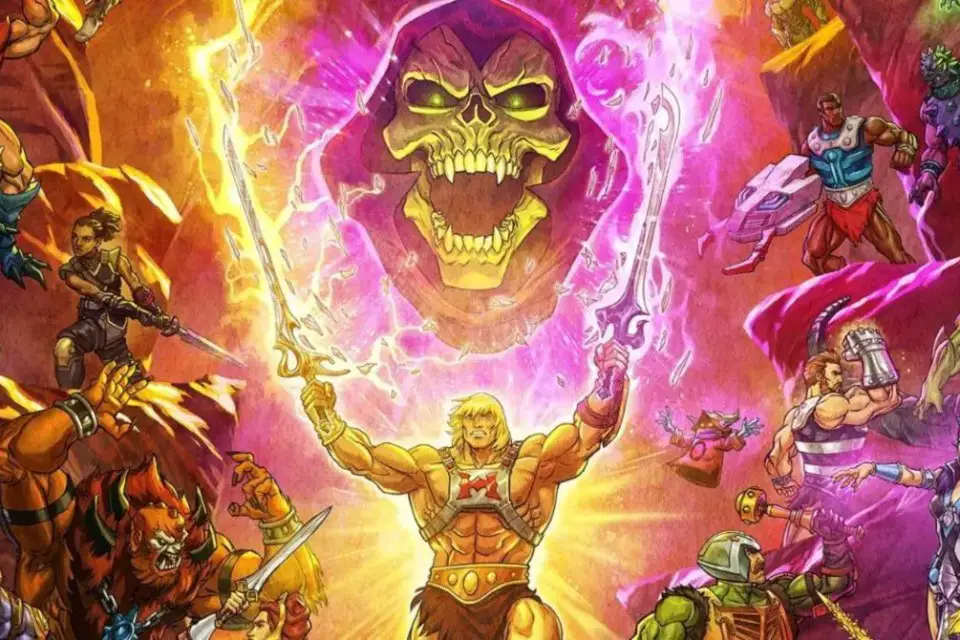 He-Man and the Masters of the Universe is one of the most well know intellectual properties in pop culture. We all know the story of Prince Adam of Eternia and his evil nemesis Skeletor. The character came about in the 80s with the likes of the Thundercats, G.I. Joe, and Transformers. The character has had a live action film where he's portrayed by Dolph Lundgren, and two cartoon series – one from 1983 and the other from 2002. Now we can add a third cartoon series as the newest one has premiered on Netflix.
Read: 'Old' Review: "Shyamalan Tries Bold New Tricks"
I remember when Kevin Smith announced the new He-Man show for Netflix- Masters of the Universe: Revelation. He gave us a great cast with Mark Hamill as Skeletor, Lena Headey as Evil-Lyn, Sarah Michelle Gellar as Teela, Chris Wood as He-Man, and many more. The writing team consists of Smith, Tim Sheridan, Eric Carrasco, Diya Mishra, and Marc Bernardin. A great team for a decent television series.

Netflix released the first season yesterday, consisting of 5 episodes. While the first season is extremely good, it seemed way more focused on the Masters of the Universe than He-Man himself. The show begins with what could be the final battle between He-Man and Skeletor. They discover what lies beneath Grayskull and all hell unleashes. Eternia loses magic and the Masters of the Universe must team up with Evil-Lyn to bring magic back to the great planet whilst fending off Tri-Klops and his cyborg followers.
The show runs on consistency. There is a constant flow where each episode ties a He-Man adventure to the present situation. Teela and Andra (Tiffany Smith) are summoned by an old witch to retrieve a cup. The witch turns out to be Evil-Lyn who's help was requested by Sorceress (Susan Eisenberg). They have to retrieve the cup and put the Power Sword back together by traveling to Subeternia and Preternia. The show even has a special appearance that's quite the treat. They are accompanied by Orko (Griffin Newman) and Roboto (Justin Long) on their trip. The ending leaves you wanting more but also questioning a few things about the writing teams focus.

As I've said before, the show is good but it just doesn't seem focused on He-Man. Kevin Smith is a treasure and I know he means well, I'm also sure he'll tie it altogether in the end. There's just something odd about this show in particular. The animation is amazing, the voice acting is incredible, but the focus is on Teela, Okor, and Evil-Lyn. Which for a fan of He-Man is a bit of a letdown.
I'm hoping for a much better outing in the second half of the first season. There's still lots of potential, and ways things can play out. Smith knows his material and is a fans pipe dream as far as creators go. I have faith that he'll finish the first season with a bang. The twists and turns are engaging, the dialogue and story is fun. Once you realize that it's more of a Masters of the Universe story it makes this show far more enjoyable. Five episodes of epic adventure that leave you wanting more at the end – Rascal F. Kennedy
Rating: 6.5/10
Masters of the Universe: Revelation is now streaming on Netflix
---
Trending Now