'Dave' S2, Ep6 – 'Somebody Date Me' Review: "Fumbling Doja"
---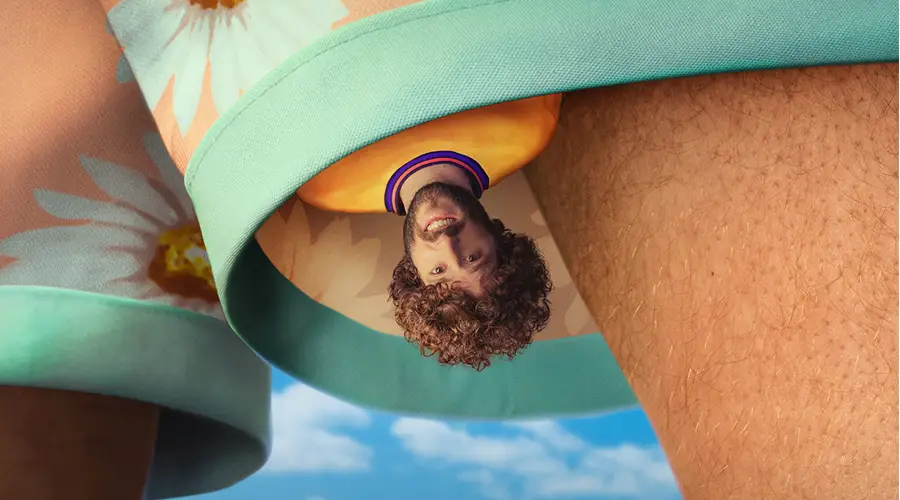 When you're famous, your entire life is on display. There's paparazzi everywhere, crazy fans that interrupt you and feel entitled to your free time, and of course your schedule. How famous people have time for dating and social life is beyond me. They manage, though. Whether through dating apps or friends, it happens. The latest episode of Dave sees Dave (Dave Burd) finally back on the dating scene.
Dave has been on a dating app trying to take a lady out for a night, possibly get into a new relationship post Ally. He has a date with a young woman named Sadie (Skyler Day), then magically matches with Doja Cat (playing herself). The episode shows them continuously chatting throughout, while Dave visits his parents and goes to a Rae Sremmurd (Swae Lee and Slim Jxmmi as themselves) and J. Balvin (as himself) video to produce art. On the other end, we see Doja Cat's busy day doing photoshoots, interviews, choreography practice, etc. It's very interesting when you realize just how busy these artists are. Dave doesn't seem to understand and things go a bit haywire towards the end. Ultimately Dave has to make other plans.

This episode was written by Alex Russell with a hand from Biniam Bizuneh, along with Tayarisha Poe as the director. They focused on how busy artists are, and how awkward the dating scene can be after a serious relationship. Also, Dave may not be ready to date a famous woman yet, as it seems he hasn't fully grasped how busy they can be. The Rae Sremmurd scene was interesting too, considering they really have some wild videos. We're seeing Dave grow and try to figure out how to navigate being famous. He's working on his album with Elz (Travis Bennett) and GaTa (as himself) is still right by his side. This episode showed that Mike may have his mind on other things though.
This level of progression is awesome considering it's only the second season. This episode definitely is on the weaker end of this season. The pacing was okay, but the ending just felt a lot less dramatic than I expected. They showed the culture of dating apps and how easy it is to move around when you get rejected. Poe also getting the IG Live streams that some artists do to connect with their fans was great. It just felt like something was missing in this episode, the enthusiasm from the last episode didn't carry over. They didn't even mention the Bar Mitzvah or anything about GaTa's close-out song. This could've been a lot better.
Overall, it was still a fun episode. The guest appearance from Doja Cat helped boost the episode a bit. Seeing her act was interesting, but it was essentially her just being herself. The guest appearances so far this season have been much better than season one. The creativity of this episode was great, showing how dating can be for famous people was fun. We as a society have become so accessible to famous people's private lives in the social media era and showed a way of how. It was an interesting take, and while it could've been tightened up a little more script-wise, it was still a good episode. – Rascal F. Kennedy
Rating: 7/10
Dave premieres at 10/9c on FXX and the next day on Hulu! 
---
Trending Now