'Animal Kingdom' S5, Ep1 – 'Red Handed' Review: "A Battle Between Factions"
---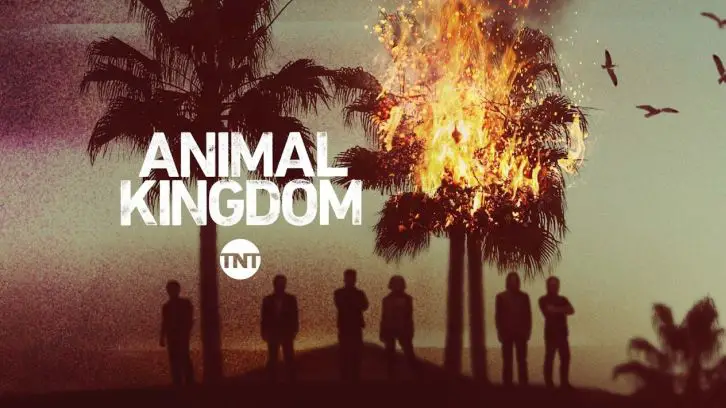 This review contains spoilers for earlier seasons of Animal Kingdom.
The Cody boys are back on Animal Kingdom, and chaos is on the docket. The last time we saw the Codys, they were on a job with Smurf (Ellen Barkin) that went completely haywire. The job ended with Pope's (Shawn Hatosy) uncle Jed (Joseph Morgan) dead and Smurf dead, and the Cody boys hauling off with a million dollars worth of gold. The boys would go on to discuss life without Smurf, her will, and how they would continue to establish dominance in Oceanside.

The focus of this episode is fixing Smurf's mistakes in the finale of season four. Their cousins were looking for them, and they were trying to figure out a way to make it right. Deran (Jake Weary) and J (Finn Cole) sided with Pope while Craig (Ben Robson) wanted to keep the gold. They ultimately make the decision to give the gold back, which turns out to be a fatal mistake. Jed's sons would attack their cousin and his brother later after they let their guard down.  The flashbacks that began in season four show a young Janine (Leila George), Andrew (Houston Towe), and young Julia (Scarlett Abinante) bouncing around and stealing. This will prove to be Pope's origin story.
This may have been the most amazing season opening for a show I've seen since season one of Game of Thrones. Daniele Nathanson is the writer for this episode, and she gives some incredible writing, The pacing for the episode and the build-up are amazing. The way the flashbacks consistently work into the present is incredible. Director Nick Copus helps put everything into perspective with Nathanson's writing. Cinematographer Loren S. Yaconelli captures one of the best action sequences ever on the show. The art and essence of this show lie in the tension and uneasiness that is presented in each episode. This episode does that well.

Animal Kingdom has established itself as one of the premiere shows on television. Whether streaming or cable, this is definitely up there. It's a drama show that has lasted a lot longer than most probably thought it would. It delves into new territory each season, and this is no different. Consistently pushing the envelope so much that I'm shocked it hasn't been banned from live TV. We've spent five years with the Cody family, and I hope we get more out of them.
Overall, this was a complete episode. It tied up the loose ends for the most part, but the demons of Janine's past still haunt her boys. It had all the action we could ask for and then some. We are learning more about the Codys and how they came to be. This season opener was everything we could ask for. I hope you guys are as excited about the new season as I am! – Rascal F. Kennedy
Rating: 9/10
Animal Kingdom airs Sundays on TNT at 9/8c.
---
Trending Now