'Monsters at Work' Episodes 1 & 2 Review
---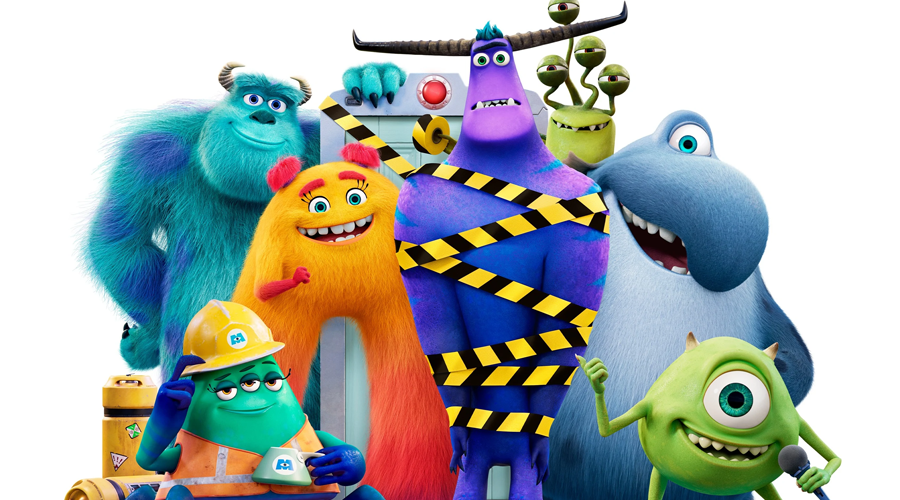 There have been various Pixar films that have either received a follow-up or have had fans clamoring for one. 2001's Monsters, Inc. is the rare distinction in Pixar's catalog, as it fits into both of these categories. Although it did receive a prequel with Monsters University, it took twenty years and a streaming platform to finally explore what happened afterward in Monstropolis. Lo and behold, Monsters at Work was born. Will Pixar's first true series scare viewers away or does it stick the landing? Let's find out!
Monsters at Work begins right where Monsters, Inc. left off, following its story just one day after the energy plant converted its power source from screams to laughs. The first episode focuses on Tylor Tuskman (Ben Feldman), who wants nothing more than to scare at Monsters Inc. Seeing as to how scaring isn't the modus operandi anymore, he goes to the Monsters Incorporated Facilities Team. Here, he meets a group of misfits and the story continues from there. In the second episode, we see Tylor trying to escape MIFT after what a weird initiation ritual scares him off (kind of ironic, isn't it?). This comes to a screeching halt due to a situation that arises in the factory. This situation makes Tylor reconsider if he really wants to leave the group or not.

To say that I was excited about Monsters at Work is an understatement. Monsters, Inc. is one of my top five Pixar films, and Monsters University is severely underrated in my eyes. That said, I had various concerns regarding the structure and content Monsters at Work would bring as Pixar's first true foray into an episodic format. Serving as both a spin-off and a sequel, those concerns constantly weighed into my initial hype for the show and allowed me to temper my expectations. I am happy to say that those concerns went away almost immediately as the show started.
It felt like I was five years old again and was glued to my TV instantly. It's always a pleasure going back to worlds you grew up loving. The immediate callbacks from the beginning and the amazing show introduction had me with a tremendous smile. After I got over this initial nostalgic phase of seeing everyone back, I reminded myself of another of my main concerns: how will the series utilize Mike (Billy Crystal) and Sulley (John Goodman)? Even with its cast of new characters, there was always the chance that familiar faces would appear. The question is whether they actually fit and are worthy of emotional investment. Thankfully, the answer is a resounding yes.

Mike and Sulley seem to play supporting roles throughout the series from what these two episodes present and so far it is working well. It felt like just the right balance between the episodes featuring them and the new cast. Speaking of the new cast, they are also impressive in these first two episodes and Tylor Tuskman makes for a compelling character. Another aspect that is not surprising is the animation, which keeps the same style the original Monsters, Inc. brought while refreshing some much-needed areas.
Overall, Monsters at Work starts off on the right track with its two-episode premiere. It manages to tie the two films that came before it seamlessly while bringing new characters and stories into the forefront with ease. Even if you aren't planning on watching the series as a whole, the first episode alone should be considered essential viewing for fans of the franchise. People of all ages will be satisfied with this start and it seems that the laughter they are after will remain as the weeks go by. – Kenneth Colon
Rating: 9/10
New episodes of Monsters at Work premiere Wednesdays on Disney+.
—
Did you enjoy this review? If so, consider visiting our YouTube channel, where we discuss the latest and greatest in pop culture news.
---
Trending Now