Full Circle Flashback: 'Saw: The Final Chapter' & 'Jigsaw' Are Franchise Low Points
---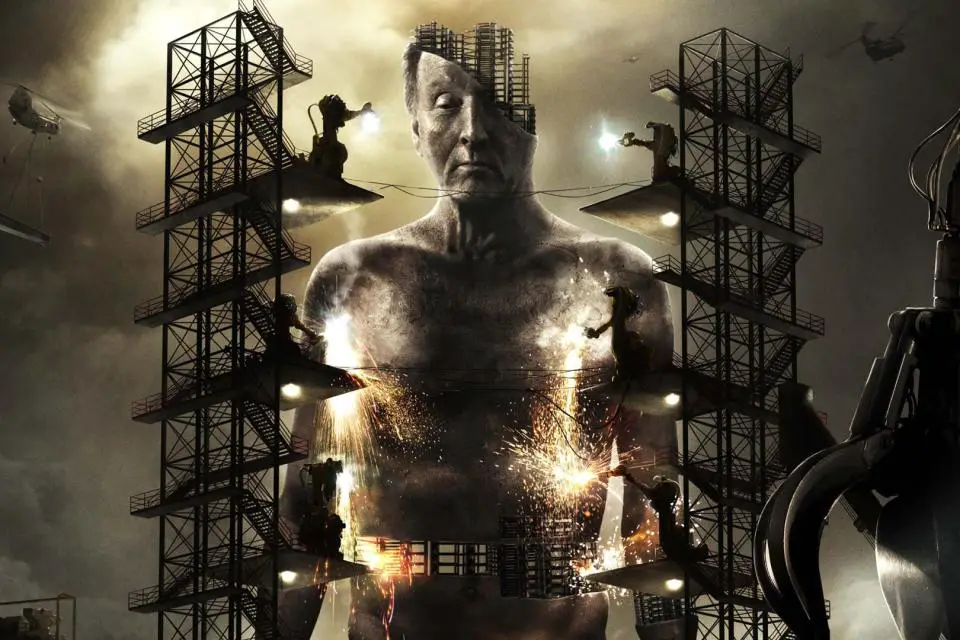 The following review contains spoilers for Saw: The Final Chapter and Jigsaw. Click here for our spoiler review of Saw V and Saw VI.

Saw: The Final Chapter (2010)
For a large number of fans of the series, Saw VI represents the pinnacle of the franchise. Loose ends were tied together, huge reveals were made, and Mark Hoffman (Costas Mandylor) was on a warpath. An epic lead-in to what should've been an epic finale. Initially, that was the plan. The final Saw began development as two films, gifting this franchise its bombastic finale it deserves.
Unfortunately, Saw VI opened on the same day as Paranormal Activity, causing a massive underperformance of the latter. Lionsgate immediately scrapped their initial plans for the finale duology. Instead, they went full steam ahead on a truncated final chapter that feels so much like an afterthought that they slapped a 3D gimmick on it to boost sales.
Saw: The Final Chapter, also know as Saw 3D, is the poster child for lazy genre sequels. All of the elements that have come to define Saw deteriorate into self-parody. But it didn't need to be this way. After all, Saw VI director Kevin Greteurt returns. Hell, he's been with the series from the beginning. And the film's trademark final twist, where Mark Hoffman is dispatched by a third Jigsaw apprentice – Dr. Lawrence Gordon (Cary Elwes) from the first movie – is undeniably satisfying its own preposterous way. This ending attempts to close the book on the series by leaving the failed apprentice Hoffman left in the original room from the first film. There's a certain sadness to the scene; a wondering of what could've been.

The long-running narrative of Saw feels like an afterthought. Hoffman is barely in the flick. John Kramer only gets a cameo where he sports a ridiculous backwards cap. Jill Tuck (Betsy Russell) spends the majority of her screen time sitting in safe rooms with some random detective (Chad Donella) before unceremoniously being killed off. You can practically hear Lionsgate screaming "wrap it up". Saw: The Final Chapter feels more interested in exploring its central game.
Said center game actually has a premise which isn't too bad. Bobby Dagen (Sean Patrick Flanery) is a well-known "Jigsaw survivor" who leads a support group for fellow survivors. The catch is, however, that Dagen's story is complete fake. As is the case with those who have a lesson to learn, Dagen is put into a series of games that have him put his so-called survivor skills to good use to save friends & colleagues. Essentially, Dagen's arc is failing repeatedly. Seriously, he does not win one game.
That's entertaining! Dare I say, it's hilarious and easily the most unique idea Saw: The Final Chapter has. Yet, despite Flanery giving it all he's got, it mostly falls flat due to the traps being nothing more than delivery systems for 3D gore. With 3D glasses in the theater, these traps were mildly diverting. When that experience is translated to 2D at-home viewing, it comes across as unintentionally comical. You can only slap buzzsaws on simple machines so much before you entirely lose the point of Jigsaw's games. And who is even setting up these games in this movie? Even the blood doesn't look great, coming across with a pinkish hue for some reason.

Something that must be addressed is this movie's misogynistic streak. Its opening trap is two men killing a scantily woman who had slept with both of them… classy. Not to mention all the women are objectified to the point of just being pawns to witness die or look attractive. Glaringly, Jill Tuck, who has long remained a fascinating enigma in the franchise to this point, is offed with an almost celebratory nature.
At least something felt celebratory. Saw: The Final Chapter is as disappointing as finales come. The series that once innovated the horror genre became exactly what it never was: a half-hearted cash-in on a craze. –James Preston Poole
Rating: 3/10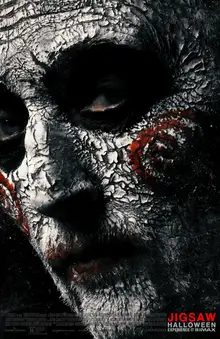 Jigsaw (2017)
Sometimes you come across a film that you just really don't have anything to say about. Jigsaw is one of those films. Not as terrible as Saw: The Final Chapter or as interestingly messy as Saw IV, it's the movie that's simply "there" in the Saw canon. Which is disappointing, as this was intended as a soft reboot of the series.
Oddly, the film has great talent behind it. Directors The Spierig Brothers previously helmed Daybreakers and Predestination, two films I actually love. At least Jigsaw excels in the visual department. Cinematographer Ben Nott brings a highly crisp, daylight-laden aesthetic. It moves away from the signature grime of the previous seven films in the franchise, but that works to its favor; making the film its own.
If that spirit of trying something new carried over into the rest of the film, there might've be a solid picture here. Jigsaw, sadly, does not care in reinventing the wheel whatsoever. The storyline follows a group of five put into a series of games by Jigsaw. There needs no real elaboration. They fight through the traps, discover how they're all linked together, and the whole thing is perfectly competent.
Competent is what Jigsaw is throughout. The script by Josh Stolberg and Peter Goldfinger (who went on to do much better work in Spiral) is competent. The traps within are fine. Nothing memorable, nothing outwardly horrible. The closest the film gets to working is its subplot involves pathologist Logan Nelson (Matt Passmore), who is on the trail of Jigsaw, believing John Kramer to still be alive. Passmore is dignified in the role and the idea of John Kramer somehow being around alive and kicking is genuinely exciting.

Nevertheless, Jigsaw takes the easy way out. Turns out, the two storylines take place 9 years apart, respectively. Not only that, Logan Nelson is a fourth apprentice to Jigsaw, who is still very much dead. Um… ok. What a twist, I guess. There's a hint maybe this would've worked in brief flashbacks that let Tobin Bell do a lot more than he did with the role in The Final Chapter, but it's clear what they're doing. Having another apprentice means it maintains the status quo a little while longer.
Jigsaw doesn't bring anything new to the table. It's a serviceable, placeholder sequel that shrugs off the vast legacy before it and figures, "hey, at least I'm not another Saw: The Final Chapter". It's only partially right, as with dismal box office returns it nearly put the franchise in the ground for good. So what do you prefer, a finale that seems to go out of its way to disrespect the legacy or a finale that barely attempted to keep the series going? –James Preston Poole
Rating: 4/10
Saw: The Final Chapter and Jigsaw are available on home video and digital HD.
---
Trending Now