'F9' Spoiler Review: "Diving Into The Fast Family Tree"
---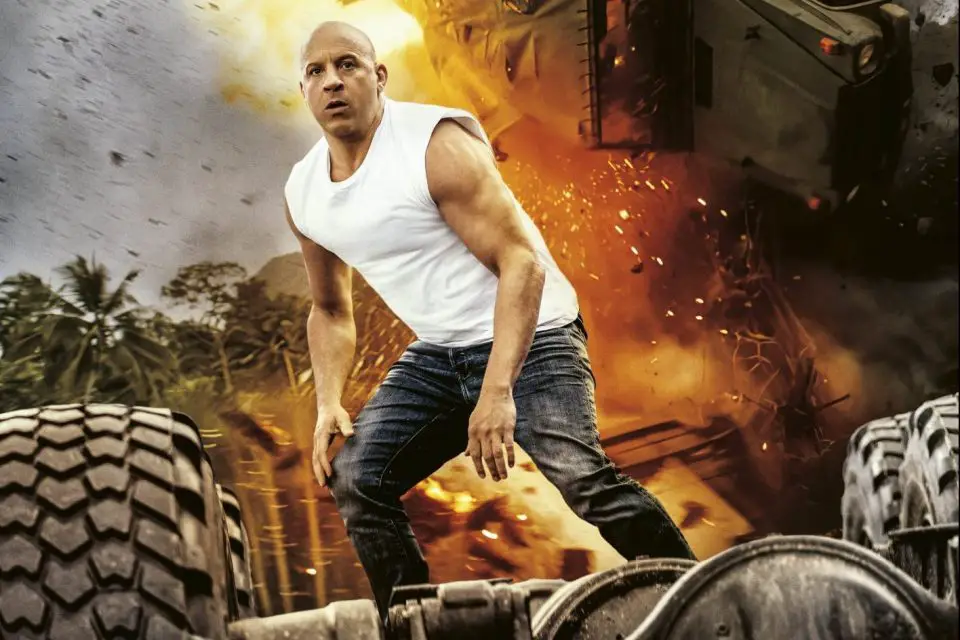 The following review contains spoilers for F9. For our non-spoiler review, click here.
It is practically a requirement for a Fast & Furious movie to have an inconsistent title. In fact, a recent trend sees the franchise amplify its disdain for naming conventions. Specifically, titles are now inconsistent across an individual movie. For the sixth film, the marketing referred to it as Fast & Furious 6 while the onscreen title is Furious 6. And for the seventh film, the marketing referred to it as Furious 7 while the onscreen title is Furious Seven. With this latest entry, trailers and posters refer to it as F9: The Fast Saga. Meanwhile, the actual film omits the subtitle. For years, I saw this title discrepancy as nothing but a fun topic for a trivia game. But with F9, the difference matters a great deal. If anything, I think the movie got it wrong by leaving out "The Fast Saga" from the onscreen title.
As it turns out, F9 is the Fast & Furious movie that takes full advantage of the passage of time. The Fast Family has only increased in size over that. So to convey that, the film conveys gives nearly every major character a moment in the spotlight. It does not matter if someone was a key player since the beginning or a key player in Tokyo Drift. If that character had a significant role in at least one movie – and has a name that doesn't rhyme with "Huke Lobbs" – they get some love here. So for those dying to see the continuing adventures of Sean (Lucas Black) and Twinkie (Shad Moss), this is the movie for you.

With that in mind, it's no shock that it requires such a hefty runtime to get through everyone. At 145 minutes, it is nearly the longest Fast & Furious movie, with the extended cut of The Fate of the Furious beating it by a hair. Considering everyone at play, director Justin Lin and co-writer Daniel Casey have to try their best to not leave people behind. Inevitably, the sheer size of the ensemble gets the better of them, with some characters failing to leave an impression. Returning from the previous movie is Cipher (Charlize Theron, sporting a hairstyle that's an affront to good taste). However, she's mainly here to appear intimidating in a glass cell and not much else. The most she ever does involves her controlling an attack drone in an attempt to stop The Fast Family. And even then, the family takes down that drone relatively quickly.
Still, side villains are never the most crucial element in one of these movies. What's more important is how it takes certain members of the family and gives them interesting things to do. Many have anticipated the family's venture into outer space, and F9 smartly saves it for the climax. That said, it's not the spectacle of Roman (Tyrese Gibson) and Tej (Chris 'Ludacris' Bridges) in space that leaves the biggest impression. What leaves the biggest impression is seeing Roman react to being in space like it's the craziest thing and slowly watching him grow comfortable with it. Considering that Roman is the series' audience avatar, placing him in these outlandish moments allows them to feel grounded emotionally.

On the subject of space, this is where several key players from Tokyo Drift have their time to shine. Halfway through the movie, the family reaches out to Sean, Twinkie, and Earl (Jason Tobin) for help. One of the end goals is to take down a satellite that the villains can hack for world domination. Their solution: strap rockets onto a car so that the family can fly into space themselves. Does this plot point have to involve Sean, Twinkie, and Earl? Of course not. You could easily have the family enlist actual astronauts to do the same job. But is it neat to see characters you last saw on the streets deal with space travel of all things? A hundred times yes! And that, ultimately, is part of why F9 is so endearing as an ensemble piece.
But bringing in familiar faces is not the only thing it does to acknowledge the passage of time. To get into the meat of the movie, we have to explore the man who can't stay quiet about family: Dominic Toretto (Vin Diesel). Or so we thought! For all his attempts to be public about his family, he did not mention his younger brother Jakob (John Cena). Now that Jakob is the family's latest adversary, Dom has to grapple with the ugly details of his past. Whether it involves adult Dom facing off with adult Jakob or Dom remembering his youth, we get to see the cracks in someone who we used to think of as perfect.

Without a doubt, the scenes that demonstrate Dom's flawed humanity are in the flashbacks with young Dom (Vinnie Bennett) and young Jakob (Finn Cole). We first see them helping out their father Jack (J.D. Pardo) during a race. However, partway through the race, someone runs into Jack and causes his race car to catch fire. This, unfortunately, results in Jack's death. As Dom and Jakob are responsible for maintaining the car, they soon have an argument over who let their father die. Because of this, they soon grow hostile towards each other and settle their relationship through a race. If Jakob wins the race, he can stay in the family. If Jakob loses, he has to leave Dom and never return. And sure enough, Jakob does not win the race, thus signifying the end of their relationship.
There are several reasons why these flashbacks are some of the most noteworthy inclusions in F9. For one thing, the period setting and the race car driving allow Lin to remove the slickness from his usual filmmaking style. Between the warm sunlight and the heavy film grain, there's a sense of raw energy that feels foreign in the Fast & Furious world. More crucial than that, however, is how it presents a more openly emotional Dom. Part of that is due to the script allowing him to be actively upset towards people. But another part of it is due to Bennett's terrific ability to bottle expressions in a way that appears straining. This is in stark contrast with Diesel's performance, which tends to be so effective at bottling emotions that he sometimes comes off as blank.

Perhaps the most significant thing about the flashbacks is that most of the material is not actually new. Back in the first movie, Dom tells Brian (Paul Walker) about his long love for cars and his father's tragic death. And it's not a passing reference to those things, either. This is done through a full-fledged monologue. As such, the only difference between the current and past iterations of Dom's backstory is the absence of Jakob in the latter. I have no clue when in the scripting phase Lin & Casey decided that paying respects to The Fast and the Furious was a good idea. But thank goodness they made that decision, as it only adds to the fact that The Fast Saga is a thing worthy of celebration.
Amazingly, what I have said so far does not come close to covering the entire film. Notably, there's the whole situation surrounding the return of Han (Sung Kang), which the script justifies with a simple shrug. And in keeping with the motif of found families, Han now has a found family of his own. With that comes the introduction of Elle (Anna Sawai), who was saved by Han when she was a little girl. Furthermore, she has a vital role in the plot since her DNA can activate Ares, the system that can control all code in the world. While she does not spend a lot of time with The Fast Family, she has a unique enough presence that I'm interested in seeing her grow in future movies.

Elsewhere, we have scenes that exist for no reason other than to showcase how much fun the actors had on set. Some of them are more innocuous, such as the scene where Cipher makes a Star Wars metaphor so goofy it feels like Kevin Smith wrote it. Others are far less pleasant, such as the scene where Lin tries and fails to make Cardi B act like anyone other than herself. In either case, they pad out a film that already feels hefty without them. I suppose these moments are here because they fit the movie's persistent goal of giving everyone some love. Still, it would not hurt the film at all if Lin and his team had a tiny bit more discipline.
For better or worse, F9 is the textbook example of a cinematic buffet. To be sure, there are a lot of individually great moments. Also, this particular assortment speaks to how much the filmmakers are willing to do anything to satisfy fans. However, there's so much material that it's hard not to feel a bit groggy once it's over. In that respect, I'm not surprised that the film has not received glowing reviews across the board. But for myself, I'm willing to feel exhaustion if that means I get to experience an action movie this decadent. It may not reach the same heights as Fast Five, but it works so well on an emotional level that it earns every bit of my respect. – Mark Tan
Rating: 7.5/10
F9 is now available in theaters.
F9 stars Vin Diesel, Michelle Rodriguez, Jordana Brewster, Tyrese Gibson, Chris 'Ludacris' Bridges, Nathalie Emmanuel, and John Cena.
---
Trending Now