'Dave' S2, Ep2 – "Antsy" Review: "The Socially Awkward Superstar"
---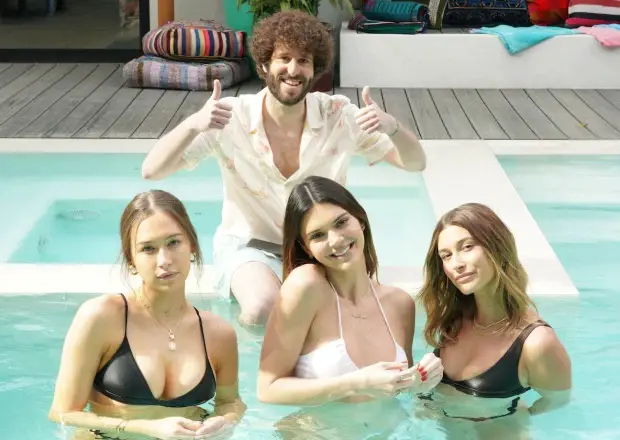 Music artists are regular human beings. Yes, they make a lot of money and do fun things. But they face mental health issues and challenges as well. Isaiah Rashad, an artist from TDE recently had an interview about his depression and things that went wrong during his first stint in the industry. He gave an in-depth outlook on being a rapper. People demand things from you, labels, fans, etc., and it kind of just weighs down on you. Especially when you're already socially awkward. That's where we head in this episode of Dave.
The label that Dave (Dave Burd) is signed to has given him a new house in which he can record his debut album. They want him to avoid all distractions, especially considering the Korea debacle. The new house is beautiful and he lives in it with Gata (as himself) and Mike (Andrew Santino). He's using VR porn and a sex toy to help himself create, but it's more of a distraction; exactly what he's supposed to be avoiding. His house also has some uninvited guests: ANTS. He gets back in touch with Elz (Travis Bennett), who's just coming back from tour. Elz invites Dave and the crew out for a welcome party of sorts. In addition, he also invites Ally, Dave's ex.

The front part of the episode shows Dave's anxiety kicking in over the ants and Ally. He talks to him and Ally's mutual friend Emma (Christina Ko) about how he should approach the night's coming event. Dave and Gata arrive at the party, and it's extremely Hollywood. Kyle Kuzma is in the building, Elz is doing coke in the bathroom, and people are buying art on iPads. A collection of all things rich in LA. Oh, and there's an appearance from Kendall Jenner and Hailey Bieber at the house of Dave's friend Benny Blanco (as himself).
The episode shows that even though Dave has become a somewhat successful celebrity, he's still normal. He has anxiety and he's extremely awkward. he doesn't know how to just be laid back and chill in the Hollywood environment. All he can do is be himself: a socially awkward guy. The episode just shows him stressing until he kind of just figures it out towards the end. As somebody who deals with anxiety and depression, this was a cool thing to watch.

Luvh Rakhe joins Burd and Schaffer to write this episode, and they did a damn good job with it. They showed Elz and Dave kind of drifting away from the friendship of the first season. They're on two different playing fields in the industry. They showed how labels can either be hurtful or helpful with the introduction of new label head Tessa (Meagan Holder). As usual, they threw a lot at you, but it was enough to handle.
Overall, this was episode was thorough in showing you the scope of how Dave is adjusting to his new Hollywood status. Director Ben Sinclair pieced this together in an amazing way, and it makes you look forward to next week. They centered the episode around Dave's anxiety and how he's been dealing with the split from Ally. They bring out his social awkwardness and it's good for people who also deal with these things to see them onscreen. Celebrities deal with the same things we do, and seeing their stories onscreen is awesome. – Rascal F. Kennedy
Rating: 8/10
New episodes of Dave premiere every Wednesday on FXX and Thursday on Hulu!!  
---
Trending Now
You may also like