'The Bad Batch' Episode 7 Review: A Ticking Time Bomb
---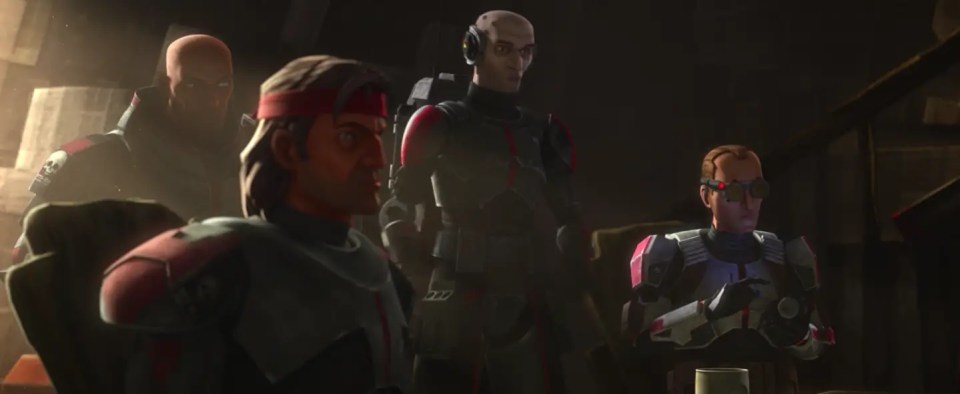 The following review contains spoilers for Episode 7 of Star Wars: The Bad Batch.
The Bad Batch is back this week with a brand new episode. After last week's outing, we didn't have to wait long for the answer as to who the robbed figure was. Wasting no time, "Battle Scars" reveals to Trace and Rafa called Captain Rex.
The interaction between the Bad Batch and Rex was a warm welcome for fans of The Clone Wars. In the beginning, it felt as if it was just a new episode of The Clone Wars. The dynamic Rex brings to The Bad Batch is also one of structure. The story so far has been chaotic as the Bad Batch have constantly been on the move, but with the structure they've found working for Cid, throwing Rex into the mix almost makes the Bad Batch feel normal.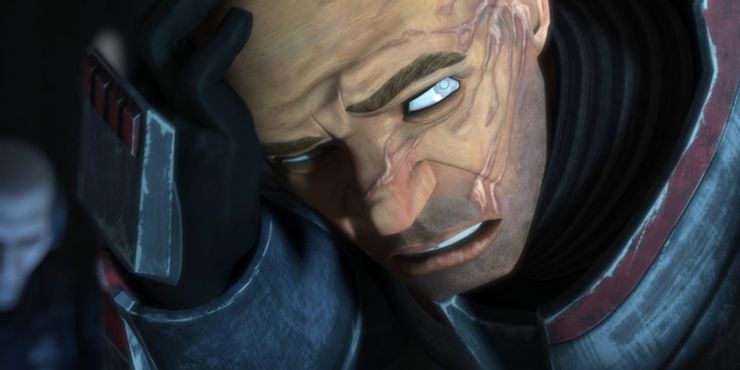 However, Rex not only provided a sense of the good but also the bad. After losing Crosshair to the inhibitor chip, we've been on the edge of our seats seeing Wrecker deal with his. It's been clear that it would eventually be a problem for the group, and when Rex discovers their chips haven't been removed, his main goal becomes freeing his brothers of their progarmming. Having been a fan of The Clone Wars, my mind immediately flew back to May 4th, 2020. Hearing Rex's voice this scene is heartbreaking, so much so, it evokes memories of The Clone Wars' finale.
READ:'The Bad Batch' Episode 6 Review: "Familiar People, Places and Droids"
Unsurprisingly, Wrecker finally succums to the chip later in the episode. But despite the dark implications, the sequence of him battling the rest of the crew was fantastic. Set in the dark hallways of an abandoned ship, Wrecker chasing Omega menacingly throughout the ship was a terryfing sight. In fact, Wrecker's movement during this sequence reminded me of The Thing (1951).
The dynamic between Omega and Wrecker was also on full display this episode, from their mission rituals to her clear distress at the tought of losing him. I say this every week, but Wrecker being the one bonding with Omega is a fantastic choice, and I'm glad they didn't take that from us in this episode.
As with all Star Wars projects, the music for this episode was great and the animation was solid as well. It seems as though next week we see the return of Crosshair, so that's something to be excited about! The Bad Batch is continues to prove itself a fine addition to the Star Wars saga. –Collin Stetzner
Grade: 8/10
The Bad Batch drops new episodes every Friday on Disney+
---
Trending Now