Camp Counselors: Courtney Shayne
---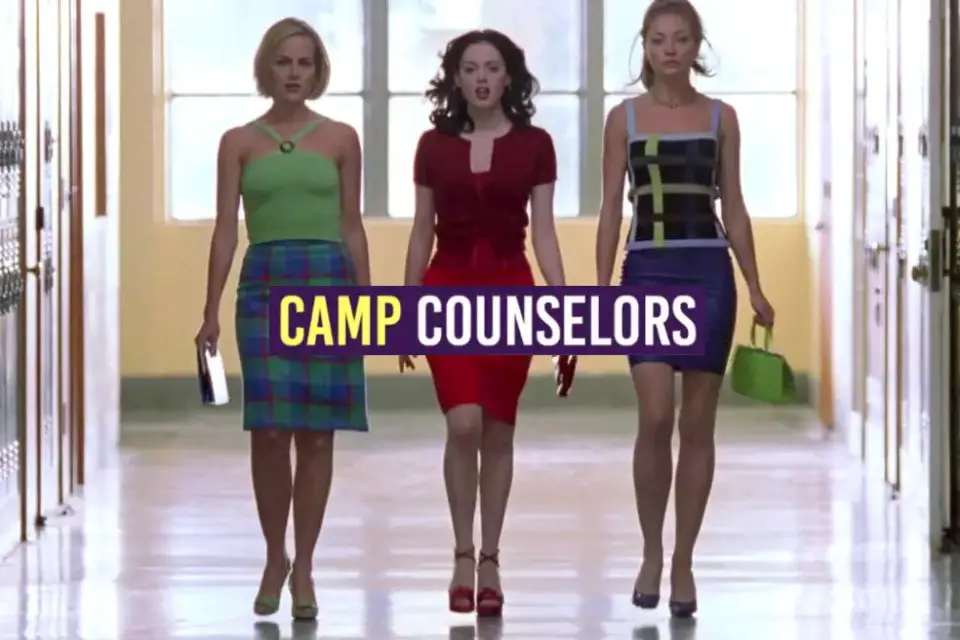 In this edition of Camp Counselors, we turn away from the Hollywood starlet and explore a new archetype of camp. She is impeccably dressed, impossibly beautiful, and adored by her peers…despite the pitch black heart beating beneath her low cut blouse. She is the most popular girl in school. There have been characters like this for as long as movies about high school have existed, but only one can receive the Camp Counselor crown: Courtney Shayne of Darren Stein's cult comedy Jawbreaker.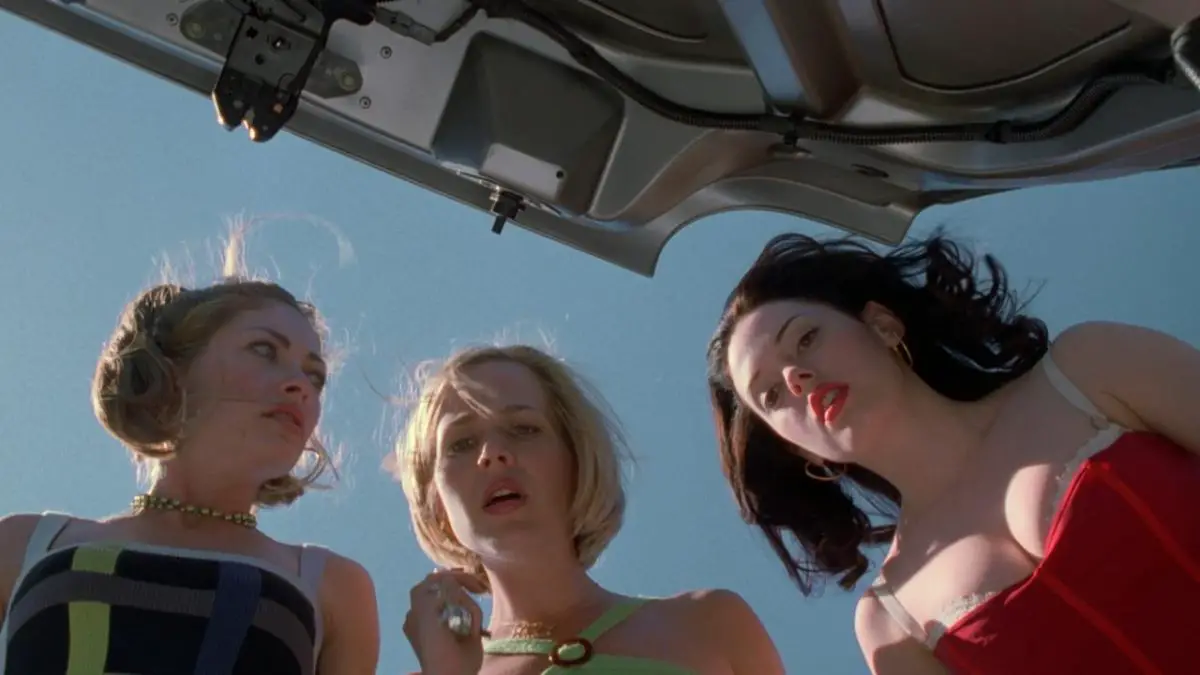 Rose McGowan's turn as Courtney Shayne has more bite than all of the Heathers combined. Her schemes make the Plastics' Burn Book look as bland as a department store catalogue. In the cinematic pantheon of populars, Courtney Shayne is the HBIC. What makes her uniquely camp is her acerbic use of aesthetic. The popular girl archetype frequently plays with the dichotomy of pretty on the outside, cruel on the inside, but Courtney transcends cattiness into full on criminality.

READ: 'Wrath of Man' Review: A Tale of Greed and Revenge
To Courtney, the extreme is normal. A fun birthday surprise for her best friend Liz Purr is a staged kidnapping. Her flair for the dramatic and her oral fixation are her downfall, however, as the jawbreaker she used to gag Liz chokes her to death in the trunk of Courtney's car. "I just didn't want her to scream," Courtney says, gazing down at her handiwork in a tight scarlet corset. "I thought a jawbreaker would be funny."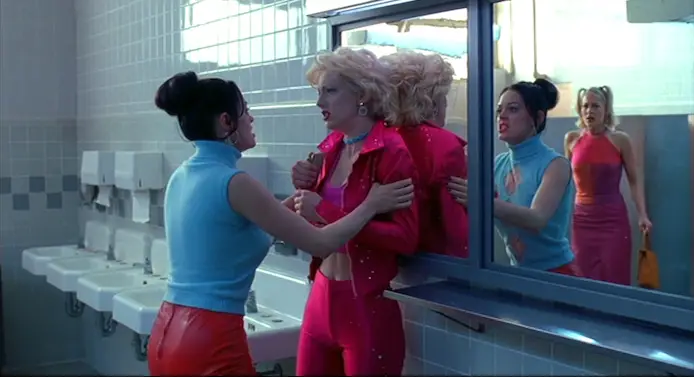 Popular girls are often portrayed as promiscuous, but Courtney goes beyond the bounds of a backseat grope. She engages in what she self-describes as "kink"; making her boyfriend fellate a popsicle during the act. The film pushes this heightened sexuality through costuming courtesy of Vikki Barrett, with the usual midriff baring shirts and short skirts, but adds a hint of Courtney's fetishistic streak with chokers and spandex. Again, Courtney takes the usual "popular girl" trappings but amplifies them with her distinct, sadistic character.
Courtney Shayne is shallow, flashy, and endlessly quotable. She pushes the tropes of high school it-girl to their absolute, absurd limits. McGowan brings charisma and vitriol to every line of dialogue. Her delivery sounds straight from classic Hollywood. McGowan could be compared to a young Bette Davis were it not for the candy colors and modern music surrounding her.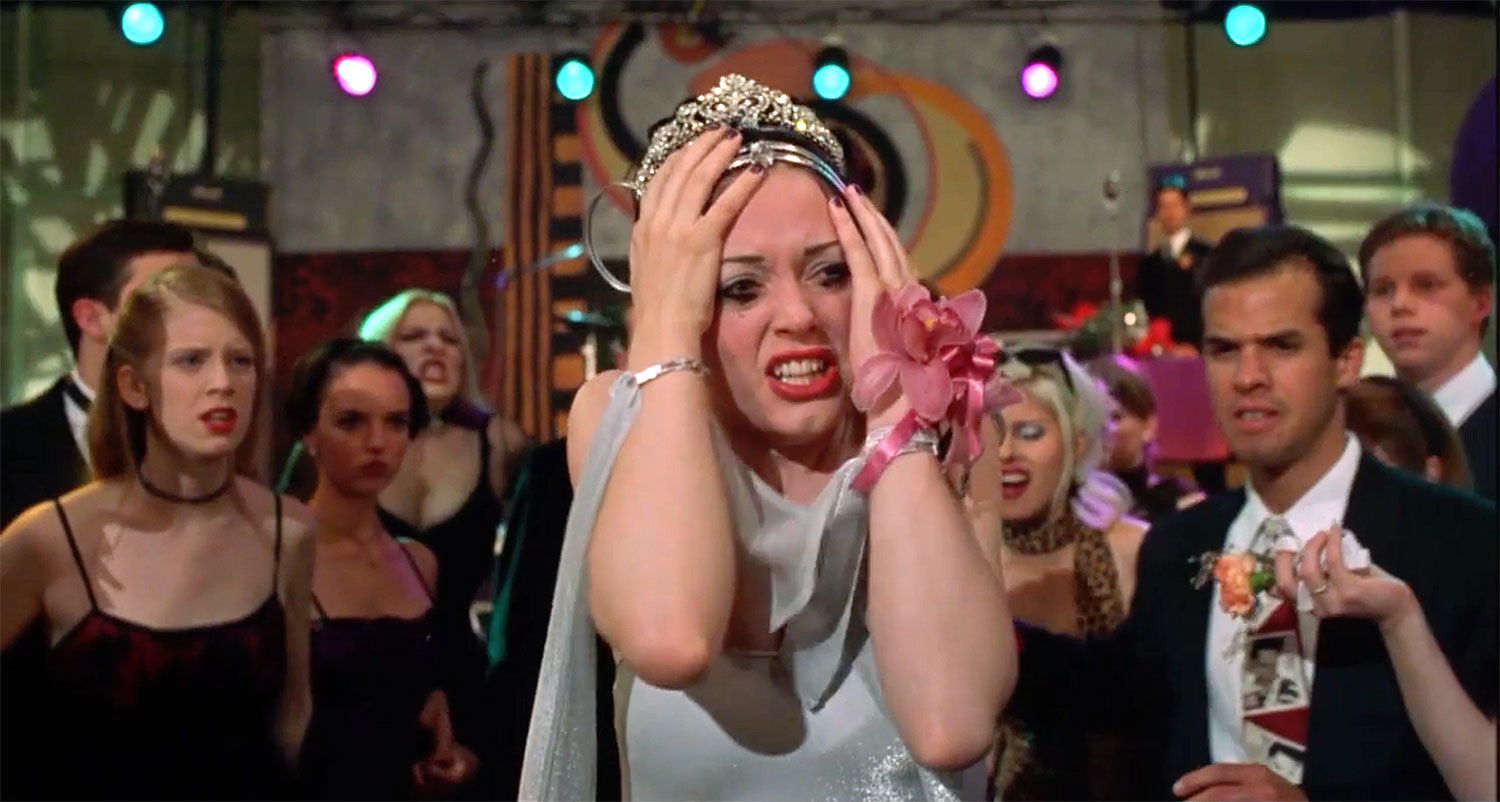 But what makes her camp? As defined in my original piece on the icons of camp, her campiness comes from the resulting absurdity between her polished aesthetic and her twisted morals. Much in the same vein as Baby Jane and Dawn Davenport, Courtney is in a constant tug of war between reprehensible and glamorous. The final frame of Courtney fleeing the prom, face contorted from crying, makeup smeared, is a perfect picture of camp; beauty and absurdity blended together and amped up to eleven. 
Jawbreaker is free to stream on Pluto TV.
—–
Did you enjoy this article? If so, consider visiting our YouTube channel, where we discuss the latest and greatest in pop culture news.
---
Trending Now