Full Circle Flashback: 'Don't Cry, Pretty Girls' Review – "Because of a Flower"
---
I wonder whatever happened to Perilhettes '77. A few weeks ago, I discovered this album recorded by an a cappella group from Miss Porter's School, a private college preparatory school for girls in Farmington, Connecticut.  For some reason or another, this vinyl made it to a record shop in San Antonio, Texas within those 40 odd years. I knew it was special the moment I saw the cover. Twelve young women climb aboard a cartoon airplane, heading 26 miles to… Somewhere. A tropical dreamland, perhaps. One girl carries a banana about her size, the others come much more readily prepared with luggage bags and tennis rackets. Plane tickets. Even a sunflower parasol. I wonder whatever happened to those twelve girls held mid-laugh to some joke lost to time. Where did they all go? What kinds of lives did they lead? 26 miles to what?
This all makes me a little sad the more I think about it, and this same sadness adorns the black and white photography of Don't Cry, Pretty Girls, a Hungarian movie from the 70's. At this moment in time, counterculture was just at its turning point, if not in decline. The flower child had to grow-up, and even though this movement sprouted to many faraway lands in Eastern Europe, nature teaches us that flowers wilt. Stems droop, pedals lose all of their color in place of something new.  Prune the branches, cut the long hair off the máničky. As much as we would like to escape responsibility for our personal freedom, our roots call us back. And director Marta Mészaros shows us how much stronger these roots are for women in pursuit of free love. As strong as the gold from engagement rings.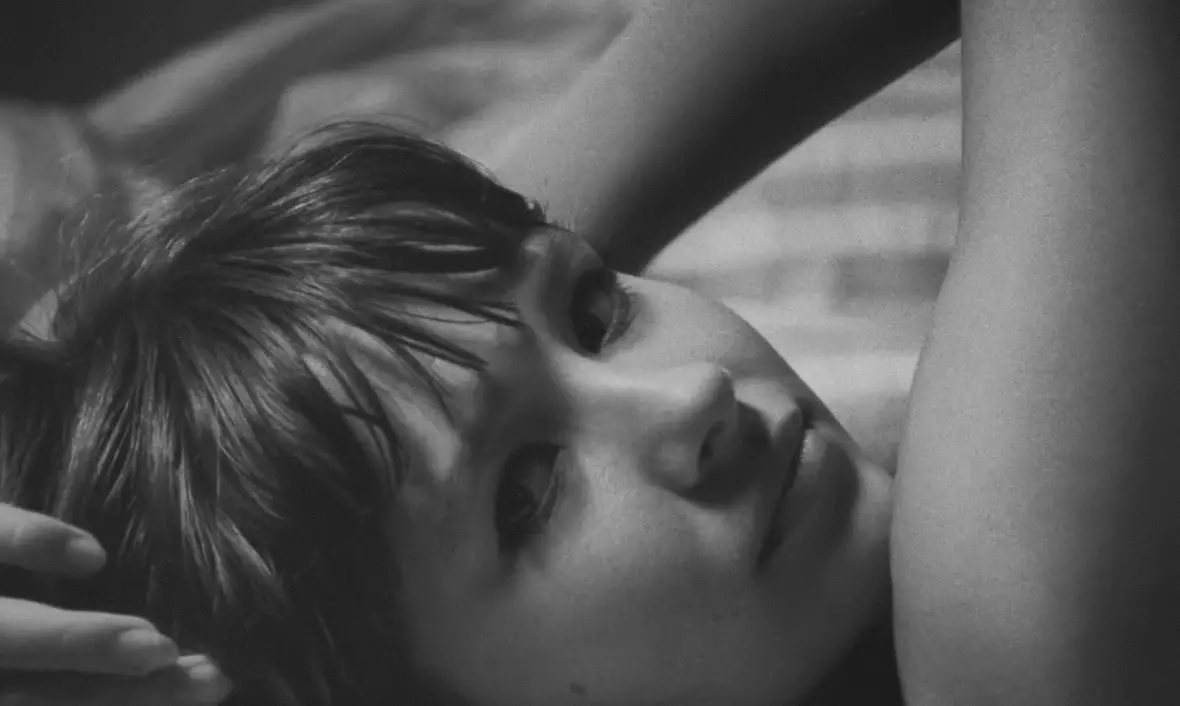 Juli (Jaroslava Schallerová) finds herself caught within these same thickets at music concerts and parties. Although she now has a fiancé, she desires more, so much more than what he can provide for her. She does not love him, and this feeling won't ever change. But our feelings don't often make much sense either. They move to their own rhythm, to the wicked cadence of Beat poetry. And so, Juli finds love where she can in the heartstrings of a cellist at a gig. There, he convinces her to run away with him on tour, much to the chagrin of her fiancé, who ends up following her with their friends. A familiar story, sure. But one with a feminist slant, emblematic of its time and the double standards of peace and love.
Unfortunately, these standards do not apply to Juli's fiancé, who could get away with kisses from the other girls. But they apply to Juli, and her yearnings for the same freedoms, denied time and time again, even with counterculture's pretense. Not once do we ever get the chance for Juli to express her frustrations either. Not one word passes from her lips to address them. Actually, very few words pass from her lips at all. But Schallerová tells us all we need to know with her eyes. A skepticism that outlasts all the candied sensations of THC and LSD alike.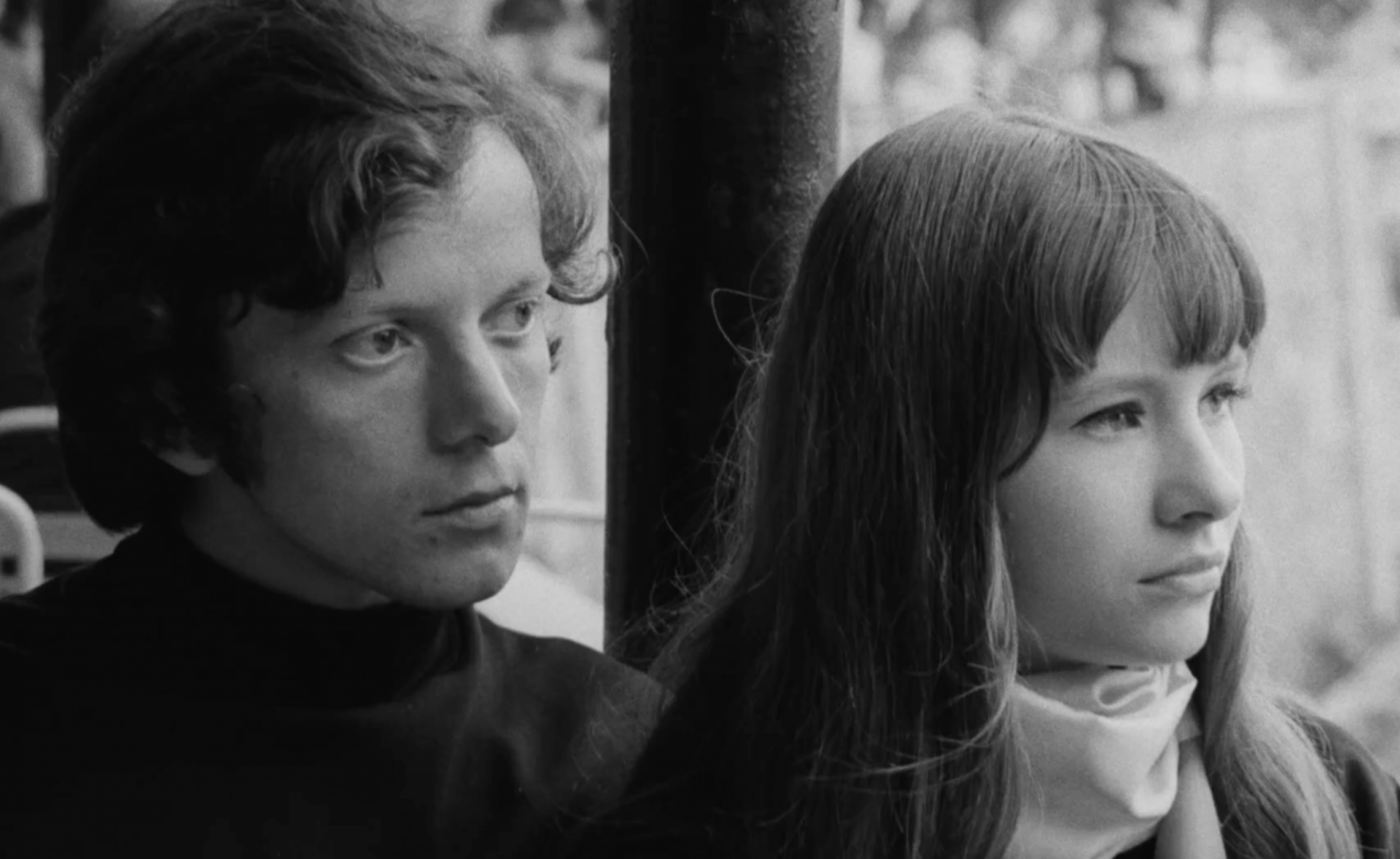 Despite the counterculture fantasy, Mészaros situates us with documentary-like clarity at these music venues. A clarity that comes with the stuffiness of overcrowded concert halls and diegetic interruptions, so pesky in their disturbance of the music, but so beautiful in their authenticity of the living moment. I would not have it any other way. What a joy it is to hear an airplane pass overhead and add an extra timbre to the music.
After all, don't we really miss concerts most of all for the community? In one of my favorite sequences, Juli and her friends sit cross-legged in a darkened theater, watching film bulbs flash all around them in the crowd. For the brevity of a click and shudder, Mészaros captures the beauty of so many strangers in the crowd. But before you even get the chance for your eyes to adjust to the light and gather what that brunette's sleepy smile meant, she is lost in the dark forever. However much Mészaros celebrates the living moment with her cinéma vérité camerawork, she also finds much to elegize too. She understands that these moments are as impermanent as camera flashes, that all things will inevitably come to an end. And we know this to be true, even if we don't feel the circlings of the world underneath our feet.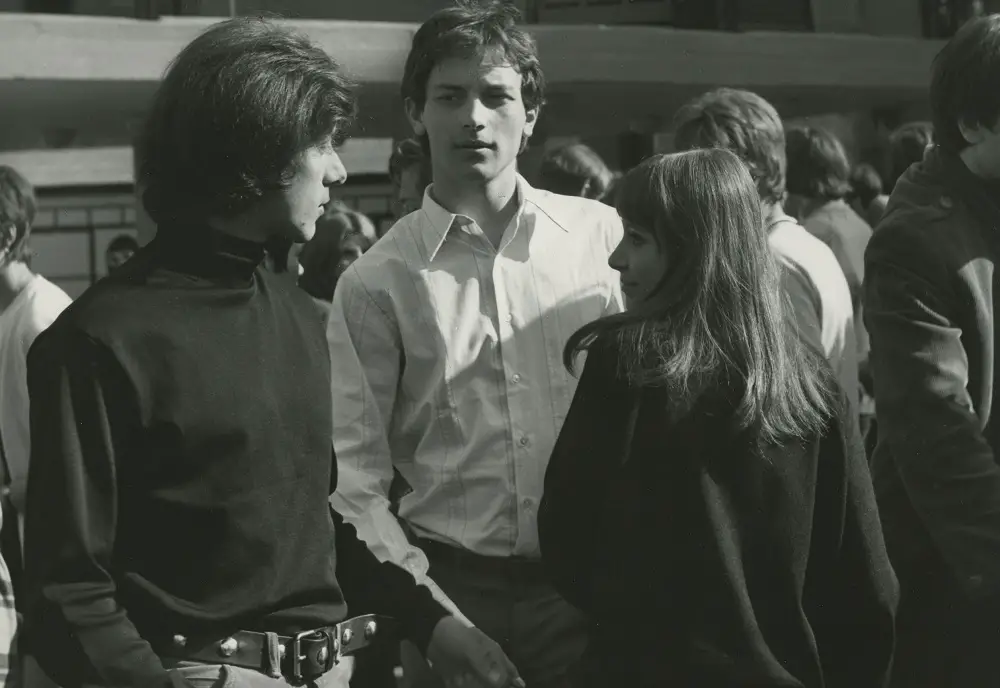 Obscurity is a kind of death. I think about all of those forgotten musicians featured in Don't Cry, Pretty Girls. And I am left with this wistful sense that I will not be young forever, that all of this will continue without me someday. But it never seemed to occur to these musicians. They lived without age in mind, touring the bright green fields of Hungary with reckless abandon. It all seemed so innocent. A coming-of-age story for all those in pursuit of counterculture's dying moments. And yet, it never seemed to occur to these musicians that they were already fading away into history. For someday they too would look like their parents, with nine-to-fives and regrets for the freedom that they could have tasted.
Towards the end of the film, Juli walks past a concert in the countryside, where a folk artist sings: "The flowers of the meadow have withered a thousand times. And new flowers have grown in their place a thousand times." I cannot help but think of all those girls of Perilhettes '77 when I hear this line.  And that cartoon airplane escorting them to a destination unknown. I would like to remember them in this way, and maybe I don't really want to solve this mystery. Leave them be. Leave them to their journey, lost to the secrets of the little dots of an ellipses. 26 miles to… –Daniel Hrincr
Rating: 10/10
Don't Cry, Pretty Girls is available on rarefilmm.com.
The film stars Jaroslava Schallerová, Márk Zala, and Lajos Balázsovits.
---
Trending Now