Gavin James & Neil Widener To Pen 'Hourman' Film For Warner Bros.
---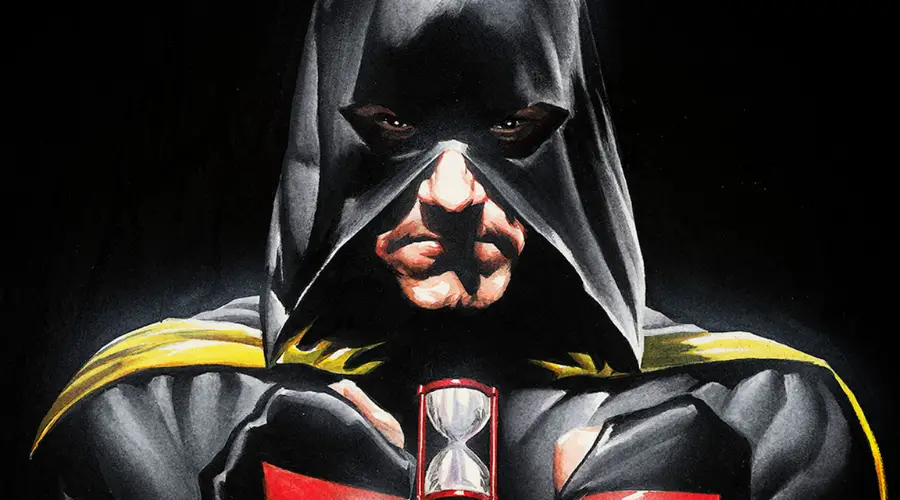 Warner Bros. and DC Films are set to develop a new project based on a classic hero. According to Deadline, Gavin James and Neil Widener are set to pen the script for an Hourman film with Chernin Entertainment.
Created by Ken Fitch and Bernard Baily in 1940, Hourman debuted in Adventure Comics #48. Rex Tyler was a chemist researching vitamins and hormone supplements. During his work, he developed the drug Miraclo that granted him superhuman strength, speed, stamina, and durability but only for one hour. Hourman became a mainstay of the Golden Age heroes, even serving as a founding member of the Justice Society of America.
READ: Kiersey Clemons Confirmed To Return As Iris West In 'The Flash'
Several individuals have taken up the mantle of Hourman, including Rex Tyler's son Rick and Matthew Tyler, the Hourman of the 853rd century. Rex Tyler has appeared before in live-action played by Patrick J. Adams in Legends of Tomorrow and by Lou Ferrigno Jr. in Stargirl. Meanwhile, Cameron Gellman played Rick Tyler in Stargirl as a main member of the new JSA. It has not been confirmed which version of the character will appear in the film.
DC and Warner Bros. have recently announced development on a number of lesser-known characters, including Blue Beetle and Zatanna. There have been plans to develop an Hourman project in the past; however, it seems the studio has finally decided to move forward with the film.
This film marks a reunion for Chernin, James, and Widener, who sold the pitch for Liberty Road to 3000 Pictures. The latter two are also currently working on several projects, including The Hot Wheels movie for Warner Bros. and a sequel to San Andreas for New Line.
Are you excited about an Hourman film from Warner Bros. and DC? Who would you like to see star in the movie? Let us know in the comments below!
—–
Did you enjoy this article? If so, consider visiting our YouTube channel, where we discuss the latest and greatest in pop culture news.
---
Trending Now