Full Circle Flashback: 'My Bloody Valentine' Review
Posted On February 14, 2021
---
Someone always gets hurt on Valentine's Day. Always. There is always more to the story behind those famous lines: "And they all lived happily ever after…" For every happy ending, there is tragedy. For every couple, there is unrequited love. A bouquet of kisses for the wrong lips. A love letter written for the wrong eyes. All stained and written in the color of blood, for every lover knows that Cupid's arrows travel only so far when romance is as hot as love.
It also makes the perfect set-up for our Golden Age slasher classic, My Bloody Valentine. As can be expected from the boom of this sub-genre in the eighties, it follows a predictable premise. Twenty years ago, a tragic mining accident happened on the night of the Valentine's day formal dance in the small Canadian town of Valentine Bluffs. Two supervisors left behind a group of miners to attend the dance, and through their neglect, an explosion took the lives of all but one lone survivor, Harry Warden. The next year, he took his revenge and swore that if the Valentine's formal were ever to resume in Valentine Bluffs, then he would strike again. Of course, the dance happens again. We would not have a movie if it didn't.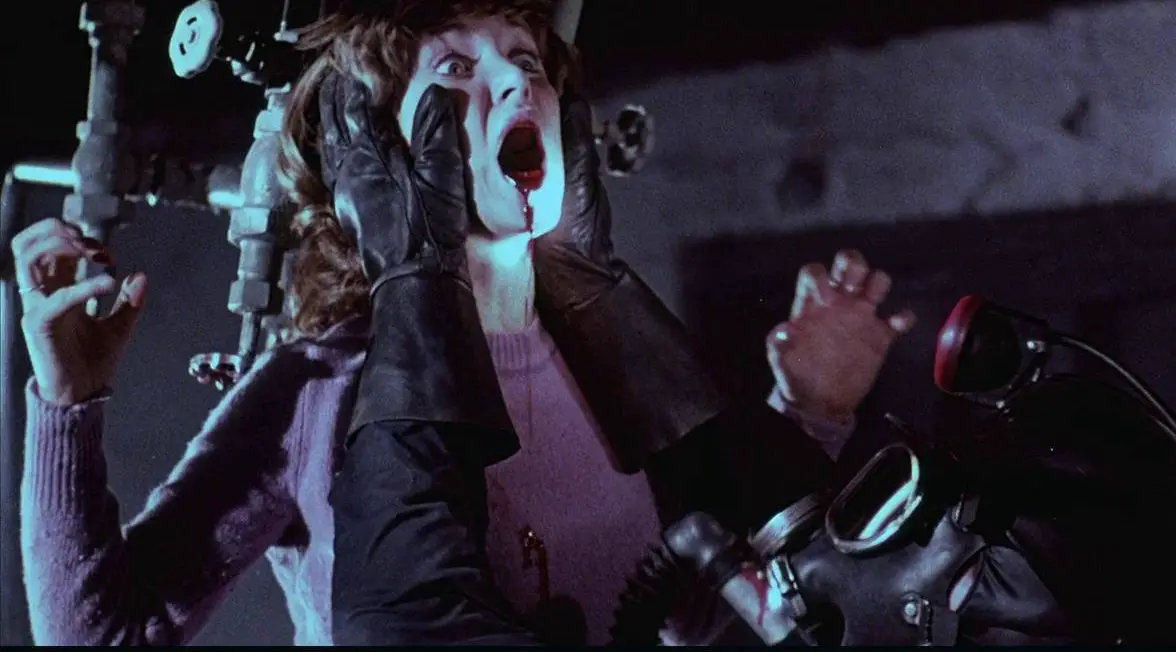 I must say that I have a rocky relationship with this one. I did not fall head over heels for My Bloody Valentine on first viewing a few years ago. And it has taken me a few years to articulate why there wasn't a second date. First off, this slasher does not follow any attractive teenagers, with glamorous lifestyles and fancy cars. In fact, it does away with all of that Brat Pack middle class allure, by focusing in on a blue-collar working class of adults. None of our characters made it out of Valentine Bluffs after high school, except for T.J. who tried to make it big on the west coast. But he failed, and this failure sent him back home to work in the mine and rekindle old relationships.
Despite my previous hesitancies, I now value this unique aspect of My Bloody Valentine. Rarely do we ever find subjects that we can relate to in the eighties. Molly Ringwald, Anthony Michael Hall, and Phoebe Cates? They all have the most luxurious teenage lives in those films, so beautiful and so picture perfect. But director, George Mihalka, takes us through real regrets and wistful memories of our past with this dusty dead-end of a town, where people go on working without much hope for anything better. And for T.J., it hurts all the more knowing that he could have made something of himself.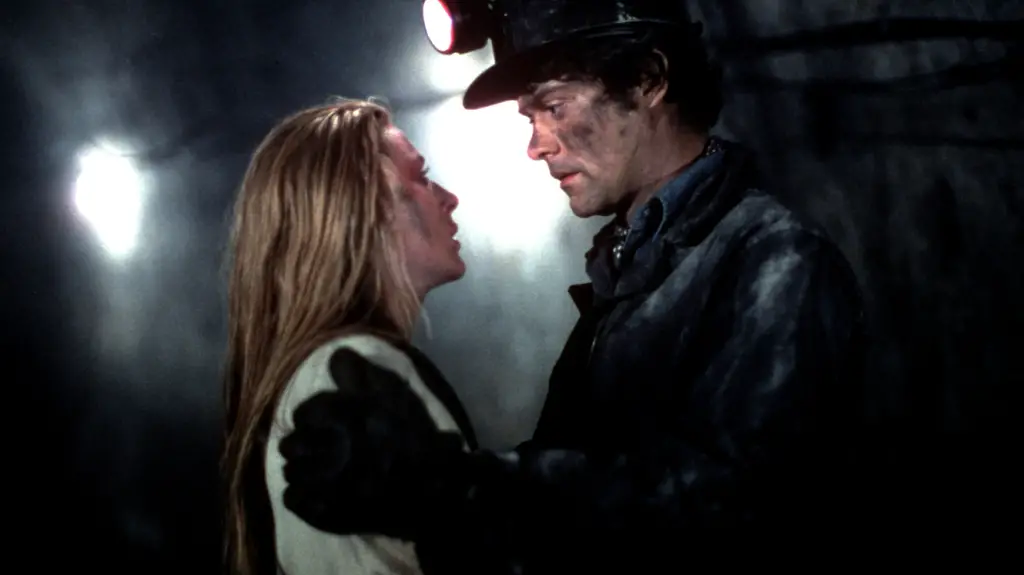 However, I still find myself frustrated for other reasons. It prioritizes its slasher genre foundation, sometimes at the expense of character development. For example, T.J. might seem like our lead character in the film. But Mihalka purposely sidelines him for extraneous characters to keep everyone a possible suspect and the suspense high for the grand reveal. In principle, it sounds interesting. T.J. may have insidious intentions for coming back home, but instead we lose our focus and reason to care about these characters without him being front and center. In summation, we need strong leads. All the great slashers have them. T.J. has the potential for that strong lead position, and yet we lose the opportunity to see it. For most of the runtime, he waddles in self-pity because of an uncomfortable love triangle.
Despite my misgivings, I have to commend Keith Knight for his performance as Hollis, one of the other miners working with T.J. He has this charming, loveable presence, the kind that you can only find exclusive to B-flicks. Truly, a slasher legend. I am not sure if it's his graceful moustache, Dad bod, or the fact that he looks over forty, but he makes every frame of this dreary town so much brighter. If anything, I cared for him so much more than T.J. And yet, Mihalka does not place much focus on Hollis either. He diverts all our attention from these well-written characters. And squanders the runtime on couples only written with the intention of killing them off in suspenseful ways.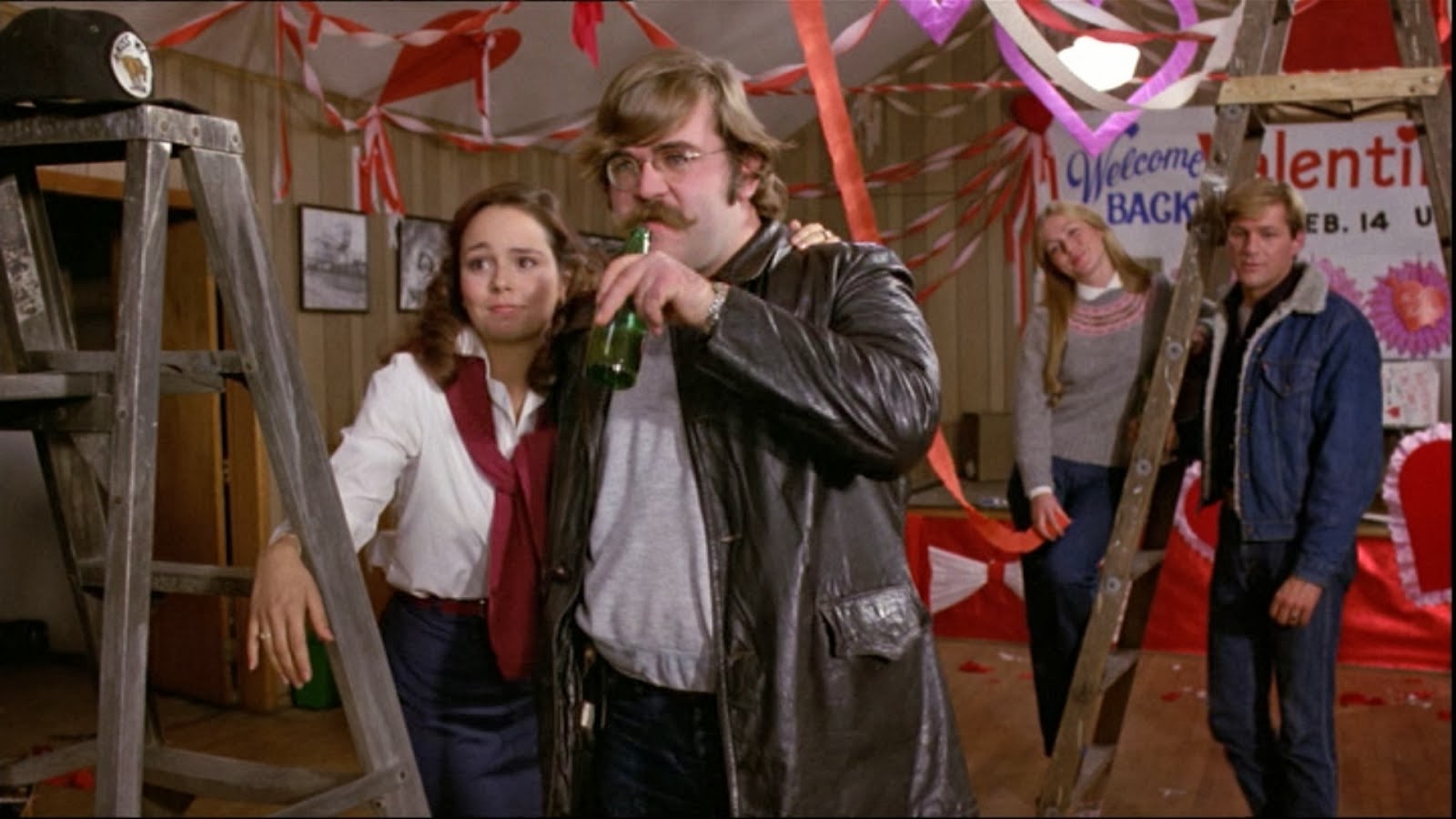 Sometimes this suspense does have its pay off. The final sequence of the film takes place entirely within the mines, and Mihaka does not let up on the atmosphere. Everything about the setting feels forbidding, so much so that you may forget about the killer entirely. At any moment, our characters could get lost. They could make one wrong turn and get trapped in the darkness of thousands of abandoned tunnels. What if the rocky ceiling collapsed? How would our characters ever get to see the light of day ever again? If screams cannot be heard six feet below the ground, then how can you be heard miles below? All of these paralyzing questions flitted across my mind during this third act.
In all honesty, I do not love My Bloody Valentine. I have tried to make it work, and yet it still finds a way of getting on my bad side. Poor character development? Kills for the sake of kills? Despite some of its best qualities, I cannot get over its worst. Someone always gets hurt on Valentine's Day, and it looks like that someone is this movie. –Daniel Hrncir
Rating: 6/10
My Bloody Valentine is available on Digital HD and Blu-ray. The film stars Paul Kelman, Lori Hallier, Neil Affleck, Don Francks, Cynthia Dale, Keith Knight, and Alf Humphreys.
---
Trending Now