Sundance 2021: 'A Glitch in the Matrix' Movie Review
Posted On January 31, 2021
---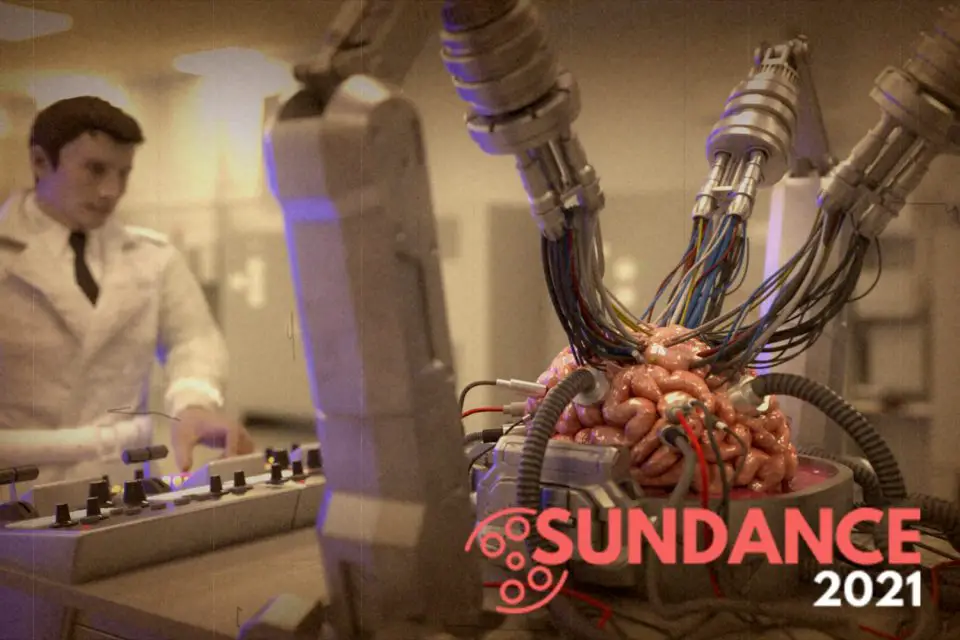 A Glitch in the Matrix is an unsettling documentary directed by Rodney Ascher on "simulation theory". The idea that this life isn't real but rather a simulation that we are a part of but unaware of is an interesting concept. Explored in movies like The Matrix and Rick and Morty, Ascher wishes to explore and further elaborate on the beliefs of those who are intense followers of simulation theory. The documentary is a deep dive into subjective experiences, a signature of the director's previous body of work.
In the film, three subjects recount their personal experiences that lead them to believe their life was a simulation. Disguised as 3D animated avatars, the documentary has an unreal feel to it. Overall, it is clever on Ascher's part. Along with a computer voice as a narrator, the film goes all in for a consistent aesthetic.
Going back all the way back to France in 1977, A Glitch in the Matrix introduces us to Phillip K. Dick. In a famous speech by the acclaimed Minority Report and Blade Runner author, he tells fans his belief in simulation theory. Ascher cuts this peculiar speech into separate pieces throughout the film. The film uses this speech as a backbone for the narrative. Moreover, the film calls back to it constantly to parallel what the subjects are saying. Themes of existential nihilism, dominant forces controlling behind the scenes, and more, are explored thoroughly.

While in some ways A Glitch in the Matrix works like a traditional documentary, it also is a completely different visual experience. There are multiple instances where the film goes for abstract visual experiences. This is necessary to properly translate the experiences the subjects in the documentary had. As a result, it provides an unsettling viewing experience that translates simulation theory into a visual medium. Because of this, the odd exploration of their realities from their perspectives is what makes the documentary stand out. While this genre of filmmaking is usually used for observing reality, this one is used to question it.
The film is an ambitious one. The visual style and presentation is distinctive and draws viewers in. However, its subject matter is so broad it ends up being a bit of a confusing ride. The lengthy runtime doesn't help either. While it tries to use the Dick speech as a backbone and consistent thread, it barely works. Instead, we are introduced to multiple subjects all with different viewpoints on simulation theory. While it puts it into a more serious light, the subjects' contradictions of each other make light work of the theory.
The ideas presented by those the documentary puts a focus on all have their own opinions on simulation theory. Because of this, A Glitch in the Matrix opens itself to even wider subject matters and vast themes. However, it has trouble keeping it all consistent. Add to that a troubling interview that I would think encourages harmful behavior, and you have a documentary that isn't entirely there in execution. Overall, this is a documentary that could have narrowed down its broad and challenging narrative into something more specific. Interesting animated visuals and 90's archives aren't enough to keep this what-if scenario afloat. – Ernesto Valenzuela
Rating: 6/10
A Glitch in the Matrix is pending a wide release date. For more Sundance 2021 coverage, keep an eye on our Twitter page and this site!
---
Trending Now