Sundance 2021: 'CODA' Movie Review
Posted On January 29, 2021
---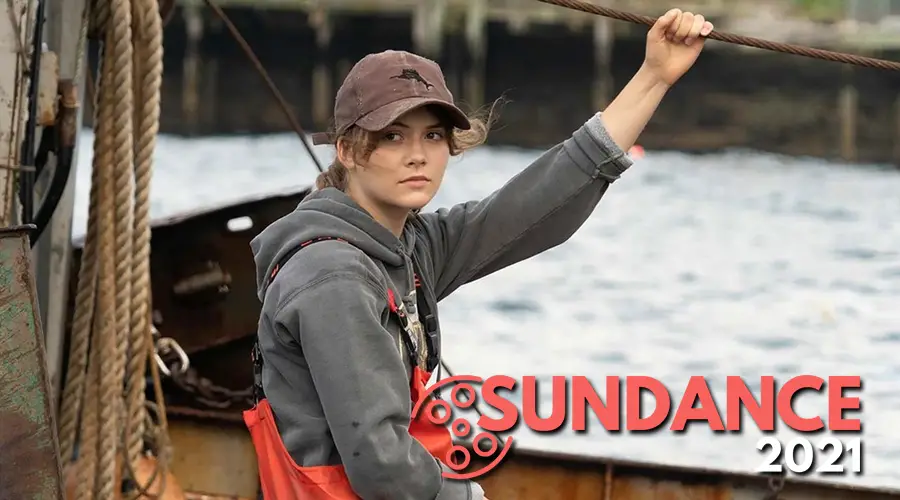 The 2021 Sundance Film Festival has begun, and it has kicked off the festivities with CODA. This charming coming-of-age story will most likely leave you in tears. While on the surface, it touches upon the usual topics of graduation, crushes, and social anxiety within a high school setting, the film is so much more than that. 
CODA itself stands for Child of Deaf Adults. The film follows Ruby (Emilia Jones), the only hearing member in her deaf family. She's always there for her family, serving as an interpreter. However, all that begins to change when she joins her school's choir club. Her teacher (Eugenio Derbez) sees something special in her. Ruby's passion for music and singing then threatens to shake the foundations of her life. 
The film was written and directed by Siân Heder. Her notable credits include executive producing and co-showrunning Little America for Apple. She's also worked on Orange is the New Black, Men of a Certain Age, and Glow. Her debut feature Tallulah had premiered at Sundance back in 2016 and was then distributed by Netflix. Her mission with CODA was to tell this heart-warming story as authentically as possible. The casting of deaf actors helps the film achieve this. 

It is important to note that CODA succeeds on multiple levels because of its performances. The most memorable are those of the Rossi family played by Emilia Jones, Marlee Matlin as her mother, Troy Kotsur as her father, and Daniel Durant as her brother. Emilia consistently breathes life into every scene she's in while her counterparts create a humorous and nurturing environment. 
Another outstanding performance was that of Eugenio Derbez as choirmaster Bernardo Villalobos. Being able to maintain his cultural roots as a Mexican actor brings another layer to who his character is as it seamlessly integrates into his background. Beyond a music teacher, he is a man with personality, impeccable comedic timing, and a worldly view that benefits Ruby on her journey. He essentially serves as a guiding light and mentor. Any scene where they are together is a delight to watch.
The film itself is reminiscent of the 2002 dramedy Real Women Have Curves and will most likely appeal to fans of it. Similar to Patricia Cardoso's work, Heder captures not only the hardships of the final moments of the high school years and the anxiety of what's to come but the divergence between the identity we choose for ourselves and the one placed upon us by our loved ones. Many times Ruby and her mother Jackie Rossi do not see eye-to-eye, especially when it comes to music. 
Nevertheless, CODA goes beyond the familiar narrative of a young protagonist coming into their own. The trials of surviving high school are merely a backdrop as the real problems lie in societal disadvantages and injustices brought upon the deaf community. Ultimately, as Ruby strays from her family to pursue her passion, she unintentionally severs their connection with the surrounding world. This results in various consequences. They are never provided with the means to properly be included in their hometown which is a clear criticism of the ableist nature that society continues to enforce. Heder and her team are able to transmit the message with exquisite sound mixing and editing. 
The setting as well shines almost with a certain magical appeal to it, making the entire film feel like its own world. It all comes full circle when the main conflict is inevitable: Ruby must grow up, even if that could possibly mean leaving her family behind.
In other words, CODA is worthy of a standing ovation, and it was the perfect selection to kick off the 2021 festival. It will most likely become an instant classic for many. –Josie Meléndez
Rating: 9/10
CODA is still pending a wide-release date. For more Sundance 2021 Coverage, keep an eye on our Twitter page and this site!
---
Trending Now