'Light of the Jedi' Review: "A Fantastic Start to A New Star Wars Era"
Posted On January 29, 2021
---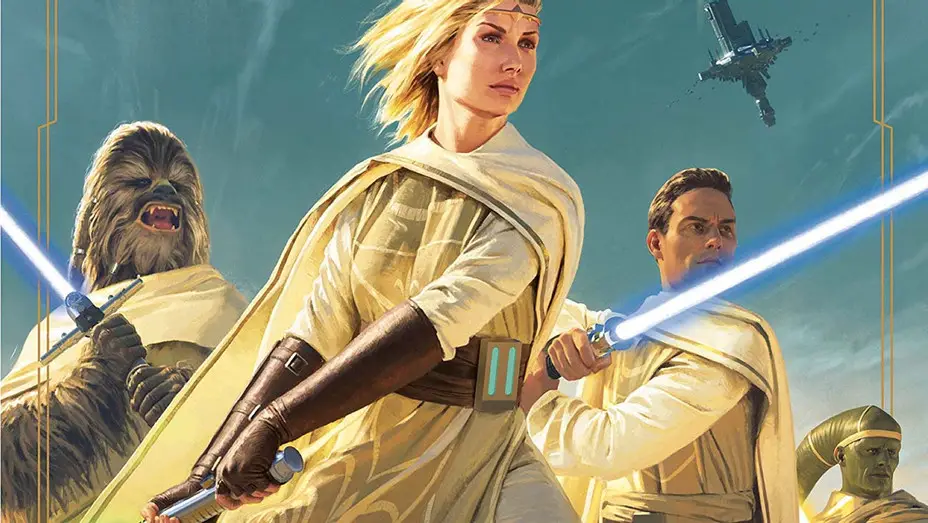 When Project Luminous was first announced, there were tons of speculation on what it could be. Lo and behold, it brought us a new publishing initiative in the Star Wars realm, set 200 years before The Phantom Menace. In comes The Light of the Jedi, the first adult book to release in the series. Charles Soule takes the lead on this one and it's a phenomenal entry for his first foray into Star Wars novels.
The Light of the Jedi works out into three unique parts while building a story the whole way. The first part builds up the brand new era of Star Wars. The second part builds up one of the most epic villains in the novels to date. Lastly, the final part offers some intriguing development for the rest of Phase 1 of The High Republic, and the two phases following to come.
One of Soule's greatest skills is integrating characters into a niche environment while still telling a complete story. There are several perspectives in The Light of the Jedi that could have caused the story to go horribly wrong. But Soule manages to pull it off with very few flaws. Some characters feel underdeveloped, but ultimately those characters aren't the main ones for this story. Their story will be told in others, which makes me incredibly excited.

The Light of the Jedi feels incredibly like Star Wars. There are space battles, Jedi, politics, and more. I was so excited to see Jedi executed well in a Star Wars novel. The way they're executed in the book is great. Each Jedi has their own unique way of seeing the force, and the way it applies to different scenarios is one of the story's highlights. It'll be interesting to see how the Jedi come from this point as an order to the order we see in The Phantom Menace.
Another highlight of the story is the main villain of the story: the Nihil. Particularly the leader of the Nihil, the Eye of the Storm Marchion Ro. The Nihil are a group of raiders that has access to something the rest of the galaxy doesn't. As a result, it makes them a powerful enemy of the Republic. Marchion Ro is a villainous leader reminiscent of Hitler, and other evil dictators of our world. We don't know much about him, but he has a vendetta that makes for a great cliffhanger leading towards the future of The High Republic.
Overall, Soule's The Light of the Jedi is a great starting point for The High Republic. It's the beginning of a new story separate from The Skywalker Saga, and it's a good one. It will be a perfect introduction to Star Wars literature for a person looking to get into it. The book was several years in the making, and the first book shows all the effort that's gone into it. – Katie Rentschler
Rating: 8.5/10
---
Trending Now