Full Circle Flashback: 'Possession' Review: "Make It New"
Posted On December 26, 2020
---
Death lies not
in not being able to communicate
but in no longer being understood.
—Pier Paolo Pasolini, "A Desperate Vitality," 1964
I do not mind silence. It demands nothing of me, and I demand nothing of it. A harmony built without a single note. And I am not afraid of it, or loneliness. I prefer it. It may in fact be more apt to call it solitude. And you might even call it selfishness. But sometimes I feel as though my empathy can extend only so far. I will never truly understand anyone else but me. And whenever we come close, we grovel through the English language like blind, unknowable creatures in the mud. We smash syllables together with lumps of sound in search of meaning, of connectedness, leaving only shattered ideas and feelings in our wake. But despite our limitations, we cannot exist without other people. We are tied to them, even when we feel nothing for them.
I do not intend for this review of Andrzej Zulawski's Possession to sound cynical. A brutal film must call for a brutal review. In fact, Isabelle Adjani has previously described one sequence of this film as "emotional pornography". But that does not make Possession any less important as art. We are no less human for our blood and vomit and snot. Film has a responsibility to reflect reality back at us, and this reflection must include all realities. It must. It takes real courage to look ugliness square in the face, and say to yourself, I am capable of all. I can feel utter contempt for those I am supposed to love. And I imagine you can too.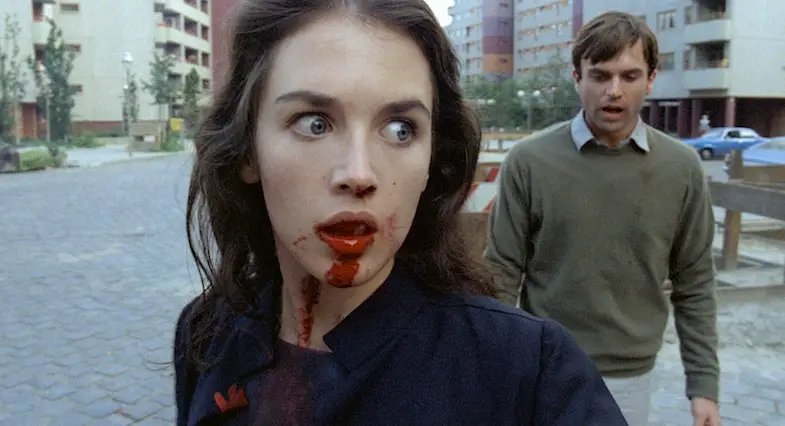 We do not like to admit such feelings, and yet we are capable of them. Feelings can possess us. A friend could possess us, wringing us clean of every ounce of our sympathy like a wet rag. A romantic partner can dictate their conditions of love, as if what we feel is irrelevant when they swallow us whole and say "I for me". You see, Zulawski has another way of elucidating a second meaning from the title of this film, Possession. It may connote the demonic to someone or a private right to ownership for another, but in the end both definitions represent the same thing. Both definitions represent our loss of freedom to ideologies, ideals, people, sickness, God, the devil. In the case of Possession, both definitions are sewn together into this Frankenstein monster of a film, where high and low-brow culture collide to bewildering effect.
We can see this bewilderment for ourselves with Possession's reception. Originally, the U.K. condemned it as a "video nasty", which at the time was a condemnation reserved for low-budget horror and exploitation flicks alone. And yet, France rewarded Isabelle Adjani with a César award, the highest film honor in the country, for her performance. After nearly 40 years, I must confess that this film remains just as polarizing and uncategorizable as ever. Even if I knew what to do with Possession, I would stick it in that twilight space between genres and art sensibilities, between body horror and the cerebral, trash and arthouse. It defies any and every singular label that you might throw upon it, but let me remind you that Adjani has it figured out. What better description for a break-up flick than "emotional pornography"?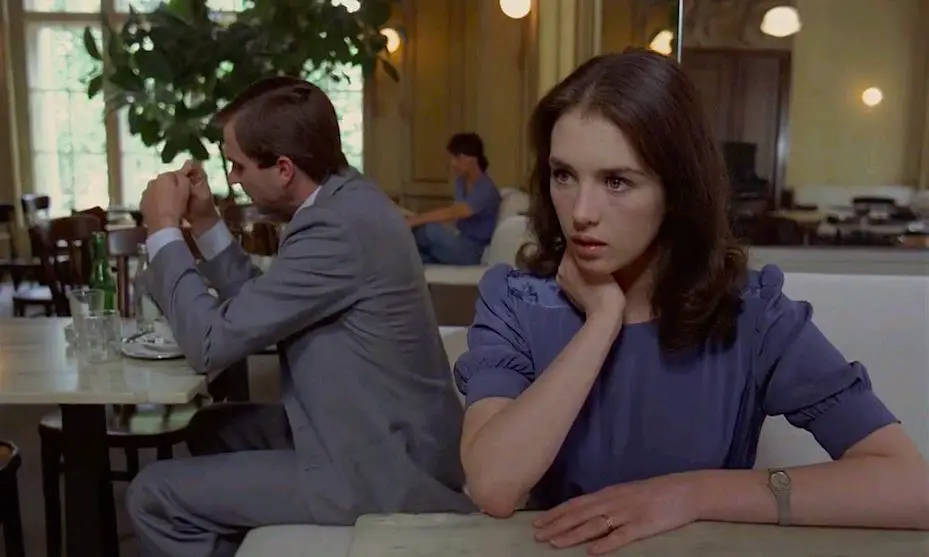 Originally, Zulawski intended to write and direct an autobiography about his divorce with Polish actress Malgorzata Braunek. But something held him back from such a blunt depiction of a crumbling relationship. He felt that cinema deserved something more, that we did not need stark realism from the silver screen. Break-ups can only offer so much dramatic appeal, but cinema can elevate them to the heights of the supernatural, of fantasy. It only takes a little cinematic TNT to blow up our preconceptions of what a break-up film should feel like, and out of the smithereens, craft something anew. Let the bombs and missiles fall where they may. Out of the wreckage, Zulawski has discovered something so original that I wonder if I will ever have the words to articulate it.
I will try. Possession opens with a wall. The Berlin wall. A stony stretch of cement that extends as far as the eye can see. But the grass does not seem any greener on the other side. In fact, there isn't any grass at all. It only appears more gray. More cement, more barbed wire, more chain link fencing. All outlined with an overcast sky. These establishing shots do not merely depict the setting of Possession, they come to represent the relationship between our characters, Anna (Isabelle Adjani) and Mark (Sam Neill). From the first moment we meet them, they already seem at odds with each other. Mark has just come back home from a mysterious espionage trip abroad, and yet he finds a different woman in place of his wife. Something's happened. She is not the same as she used to be. And questions can only probe so deep.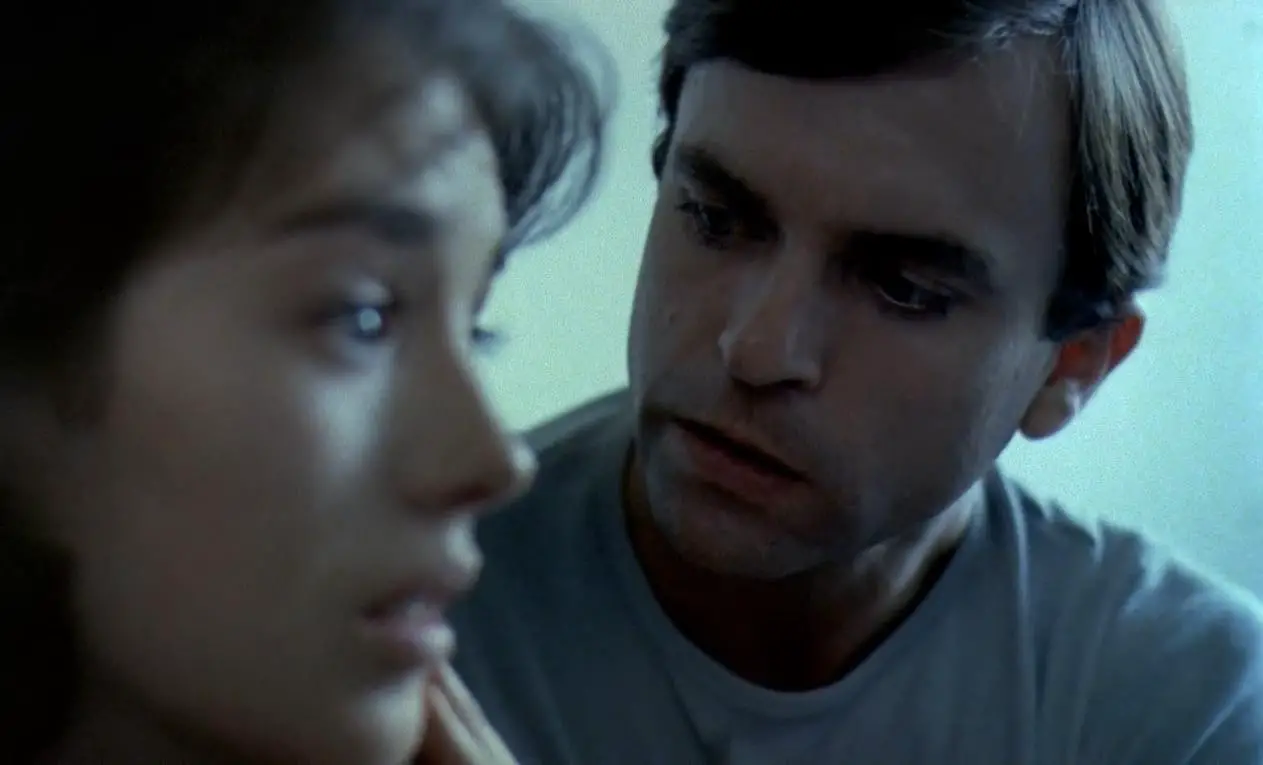 Anna confesses a romantic affair to Mark since he has been away from home, but that only captures half the story. There is something else, something inexplicable, something beyond singleness and relationships. A third possibility. Anna so longs for something that is not of this world that she brings something into it on her own terms. Something not quite human. I refuse to talk about it in further detail because it represents something beyond language. Words are all so opaque. We only have words to describe things we understand, but what happens when we try to describe something we don't? We falter and stammer our way through analogies to the past. Anna may in fact be a stand-in for Tolstoy's Anna Karenina, but if we were to sweep all these possessive literary traditions aside, then we are left all naked in newness.
And Adjani bears it all with those piercing blue eyes of hers, so volatile in their expressiveness that you just might forget to breathe. You just might drown in those eyes so full of so many tears. Honestly, I cannot think of a more powerful performance in the horror genre. Adjani does not merely act in that understated register French actors are most famous for, she clobbers you in the face with screams and howls. At times, it may even feel like some sort of soapy melodrama, but the underlining subtext makes it high art. Anna is bored. Bored with sex, bored with her family, bored with affairs, romance. She wants something that the world cannot give her, and I empathize. Her desperation has reached such a feverish pitch that she cannot communicate what she is after, cutting herself off from the world, from possessive men and their needs.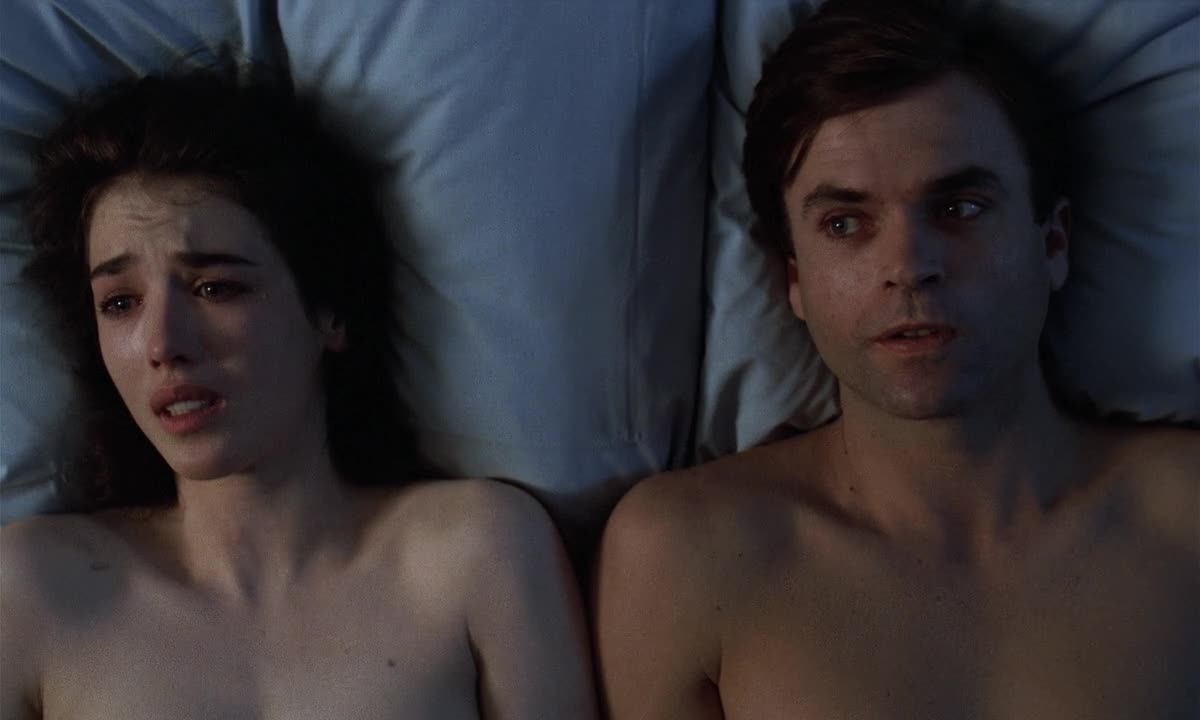 Consequently, she becomes the very thing that men feel terrorized by in romantic relationships: "a monster, a whore". After all, isn't this narrative universally familiar to us? Don't men demonize women for their sexuality all of the time? If it is not publicly recognized, then it must be secretly felt somewhere in those animal hearts. But Zulawski pushes this idea to its brink. Sometimes demonizing someone might actually conjure forth real demons, but despite Anna's possession from these male anxieties and fears, she ends up transcending them all. Although sex has this way of putting Anna in control, this fulfillment of pleasure must come from another person. And yet, Anna defies, defies, defies in that infamous U-Bahn scene, where Zulawski gave Adjani a few words of direction: "fuck the air".
Anna has severed all ties to people's needs, that sex becomes a fulfillment for her needs alone, without anyone having to possess her in a relationship. It may sound liberating, but even she has to live with herself and loneliness. And for better or for worse, I see so much of myself in this character. I so long for a world untethered by traditions and preconceptions. I don't want to feel so possessed by the past and its hold over the future. And yet, I cannot express this hope. I always tell my closest friends that I will never be able to express to them what I wish to tell them more than anything. At best, I can only sputter a few words. I cannot climb those great Berlin walls of concrete that stand for more than our differences in political ideology, but our differences in thought and feeling.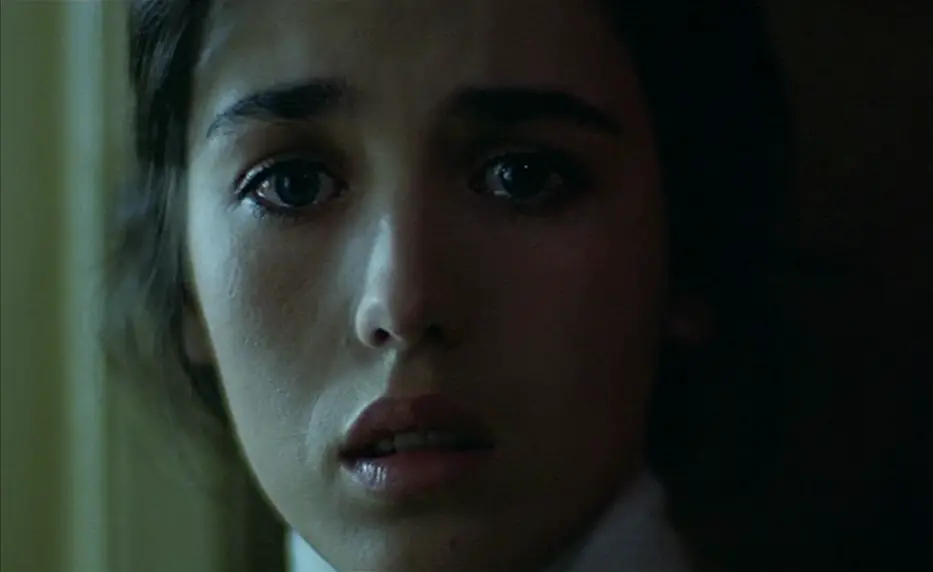 And maybe Adjani feels the same way. I found a quote from an article in the New York Times titled "The Hounding of Isabelle Adjani". Despite its simplicity, I see myself in its words. Maybe, just maybe, I have found a crack in the concrete.
She sighed again, smiled, then said, "And I have found that the more I try to be myself, the lonelier I get." – Daniel Hrncir
Rating: 10/10
Possession stars Isabelle Adjani and Sam Neill. It is available on Digital HD and Blu-ray.
---
Trending Now